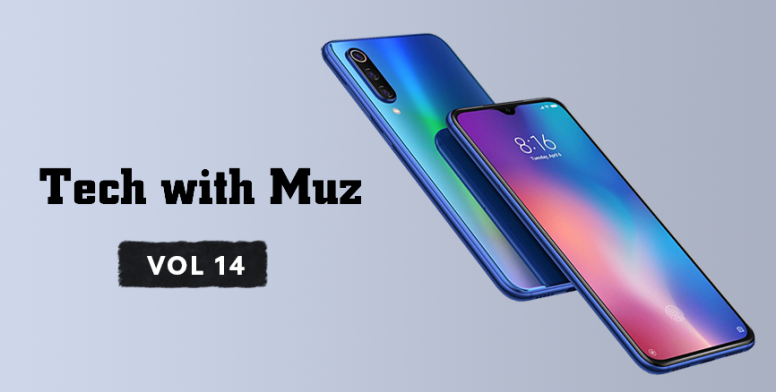 Hello Mi Fans,
If you are asked to give one trait to define Xiaomi, What will be your answer? It is the value for money. The value-focused approach began with smartphones and did a great job in that segment. And ultimately it covered the entire Xiaomi ecosystem products as well. Xiaomi has a vast range of smart home products and the one I have chosen today for the review is "Mi Smart Speaker". It is an affordable entry from Xiaomi into a smart ecosystem. It comes with the Google Assistant integration which is of course a piece of very good news as we can enjoy all the features that Google Assistant has to offer.
The size of the box is quite big with Mi and Ok Google Logo. The box contains an instruction manual, 12V Power Adaptor, and Mi Smart speaker. The packaging looks cool and compact. The speaker of the size is not too big or not too small. For me it's just the perfect. And yeah, quite robust too. The performance of Mi Smart Speaker is awesome, the Google AI responds very fast. "Ok Google" words can be heard from a long distance even if there is a song playing on the speaker. The two far-field mics are efficient and do a pretty great job.
Design
Mi Smart speaker aluminum build is quite solid, with a pierced grille that runs around the speaker for audio output. It has 10,531 sound holes in the 0.7mm metal mesh to provide better sound. The top and bottom of the speaker are well-built with plastic.
The top of the speaker has four buttons Volume Down, Play/Pause, Mute, and Volume Up and two far-field mics that pick up your voice commands very efficiently. The touch controls for buttons are very responsive. The LED light ring on the top of the speaker indicates that it is listening to your voice commands. If you say "Ok Google" it will light up indicating that you can ask your query.
Talking about the front there is a Mi logo and at the bottom, we got rubber feet that give a firm grip to the speaker with the surface. On the backside of the speaker, there is a port for power in.
The power supply unit rating 12V/1.5A is included in the box. The weight of the speaker is 853g.
Sound quality
Mi Smart Speaker has Texas Instruments TAS5805M sound processor with a 2.5-inch driver which delivers 12W of sound. At the bottom, the voice coil and U-shaped air duct design give room for more bass. Its DTS professional tuning and HiFi Output makes its audio processing great. The audio processing is great on the whole, thanks to the DTS tuning and HiFI output. The sound on the speaker is pretty awesome especially when considering the size of it. It has been fine-tuned which makes sure that acoustic tracks and vocals sound clear. The high treble frequencies played on this speaker are controlled very well. I am really impressed with the overall output quality.
Connectivity
Mi Smart Speaker supports Wi-Fi 2.5GHz/5GHz and Bluetooth 4.2 for connectivity. Talking about Bluetooth, you can connect it like the usual Bluetooth speaker. Hold Volume Up for Bluetooth discovery mode and connect it via Bluetooth or when connected to Google Home say "Ok Google, pair Bluetooth" and it will go into the Bluetooth pairing mode. You can play music when you don't have internet access. You can also choose two speakers to create a stereo pair. As Mi Smart Speaker is a Google Assistant speaker, it has a built-in Chromecast that lets you connect it to your smart TV and you can use the Google Home app to configure and setup. Mi Smart Speaker can be used as the center of your smart home ecosystem which allows you to control smart lights and other equipment. You can get your daily briefing and run Google Assistant routines using Google Home App.
Mi Smart Speaker works like other Google Assistant-powered smart speaker. I have added routines in Google Home at different times. In the below, I have given the command 'Ok Google, Good Morning', check the reply in the video.
Troubleshooting:
If you want to factory reset your Mi Smart Speaker press and hold Volume up and down together for 10 seconds.

Orange Solid light on top means your microphone is disabled, White Pulse slowly means configuration mode and Yellow blinking quickly means factory reset.

If you don't have an internet connection available and you want to connect to Bluetooth. Factory reset and hold volume up button, it will be in Bluetooth discovery mode. Connect to Bluetooth and listen to music.




Verdict
Considering the price, the build quality, and audio output quality, and loudness it is the best buy. LED on top looks really cool. Even when music is being played, the microphone can easily pick up your voice and can listen to your commands which is a big thumbs up from my side. So I really love how it looks and how it works. You will get every feature that the other Google assistant based smart speaker gives but at a much lower price.
Rate