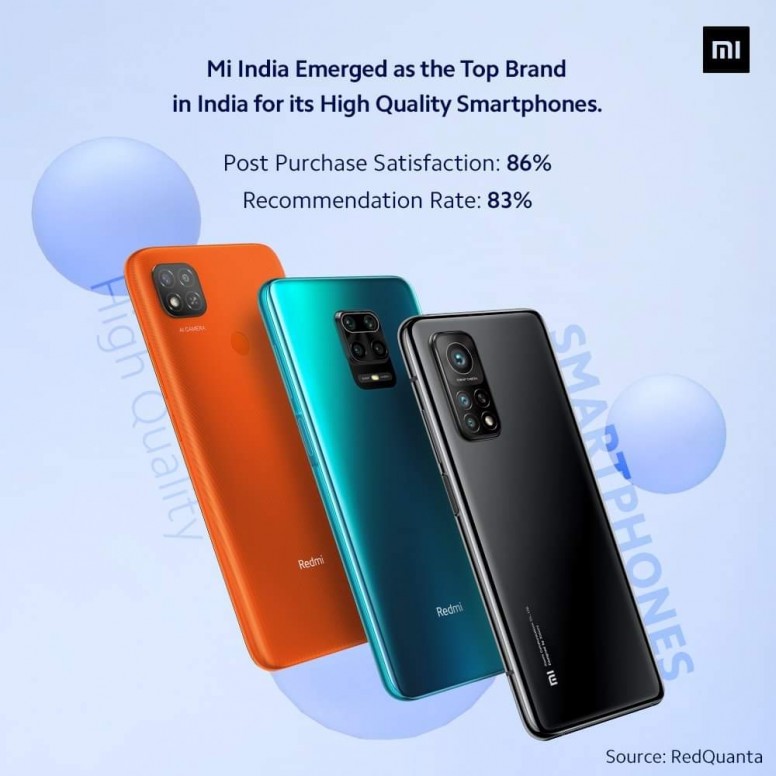 Dear Mi Fans,
Recently , redquanta conducted a study that focused on aftersales services in the telecom retail sector. Redquanta evaluated major smartphone brands like Xiaomi, Apple, Oneplus, Samsung etc on the basis of some indicators like technical support, spare part availability, service TAT and service quality. The study involved face-to-face interviews with more than 2000 real buyers across the country.
There are some impressive findings from the study. The study revealed that Xiaomi is the most loved brand in India . Xiaomi is popular among Indian Customers not just because of quality but aftersales service of Xiaomi India is excellent. Excellent aftersales services is another major factor that drives immense consumer validation and loyalty for the brand. In terms of overall brand performance, Xiaomi ranked on top which was followed by OnePlus and Apple. These results resonate with the company's goals of building a robust service network throughout the country.
Xiaomi already has 2000 Authorized Service Centers in India and is looking forward to achieving even greater coverage. There is also another very interesting plan in place: piloting a service van in the NCR for two-three months and eventually expanding the same to other cities. The youngest company to have made it to the Fortune 500 club, Xiaomi entered the Indian market in 2014 and has since grown radically. According to another redquanta study on quality perception among Indian buyers, Xiaomi had bagged the highest scores on grounds of quality and value-for-money of its products.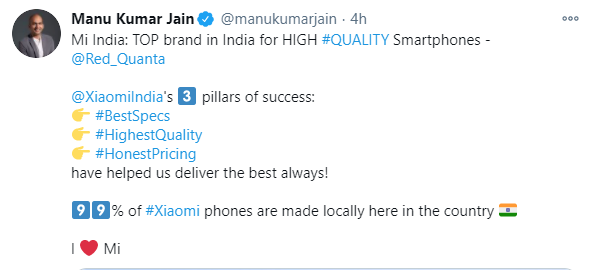 Mi India in a statement said,"We have always been focused on ensuring exceptional quality across all our smartphones and will continue to do so."

Thank You Mi Fans for all love and support.

Source: 1, 2