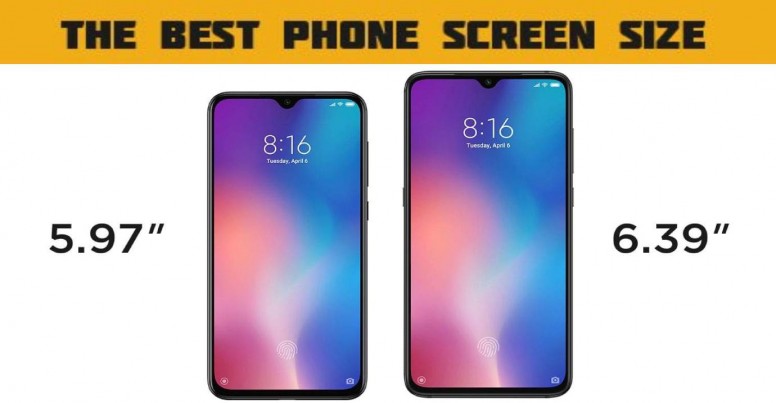 Hello My Dear Friends,

Here we meet again to have a healthy discussion and cast your poll on an interesting topic!

The smartphone market has adopted big screens as its go-to option. We've reached the point where a "small" phone is still offers a display that measures in at over 6 inches. And there's nothing wrong with that, because in 2020 a 6-inch phone does feel small. So it begs the question, what's the best screen size these days?

This time around, with so many Phones to choose from right out of the gate (more or less), I couldn't make up my mind which one I wanted to go with. Well, except for when it comes to the color, because then it didn't matter. I have tried out the Phones from Redmi 1S to my current device Redmi Note 9 Pro Max i.e. in all I have tried out a different varities of screen sizes starting from 4.70-inch to 6.70-inch devices.

You see, up until just some couple of years back, I was of the mind that a 4.7-inch phone was perfect. Whether it was an iPhone or an Android phone, it didn't matter. I loved that screen size back in the day, bezels and all because we didn't know any better back then.

So, I'm curious: what do you think the perfect screen size is for a phone these days? Has your opinion changed over the years? Let me know!


What's The Perfect Screen Size For A Phone These Days?