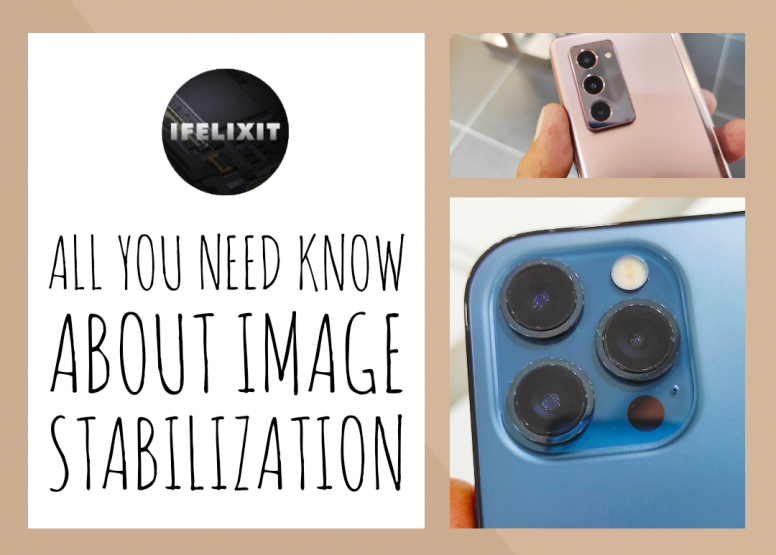 Smartphone camera technology involves several factors, from resolution and number of cameras setup to zooming features. When it comes to Image stabilization, it's the element to shoot crispy, vivid and detailed images be it during daylight or importantly at night.
What is Image Stabilization?
Basically there the Optical Image Stabilization, Electronic Image Stabilization and the Hybrid Image Stabilization. Image stabilization is important for stabilizing your images. Without it, your snapshot and selfies come out blurred and shaky which results in less detailed and sharper images, even in day time with ample light source, it's more pronounced at night when the shutter opens for a longer period of time. Earlier Mi 5, was equipped with 4-axis OIS technology. It detects vibrations from up to 8 directions through the gyroscope and accelerometer, and calibrates the micro-motor to adjust camera posture and movement. This breakthrough in technology produces clear, steady photos and videos across different modes, like landscape, macro, and even 4K video to create stunning images with purer colors, sharper focus and clearer details compared to other smartphones using 2-axis.
Hence, the most exciting moments in life are never still, shaky hands and blurry photos are a common challenge, but can be reduced with optical image stabilization (OIS) by moving the camera lens automatically to compensate for camera movement or other methods of stabilization.
Optical Image Stabilization
OIS is a hardware solution that uses a gyroscope to detect movement and adjust the camera system, accordingly. Being a hardware solution, it does not require any cropping of the image capable of utilizing a full sensor readout to capture the photograph. OIS is a useful feature for shooting video or photos especially in low-light scenarios, where the camera's shutter may be open for longer. With OIS enabled, it can compensate for a slight shake hence, getting crisper photos is evidence. The same goes for telephoto cameras, where the smallest of shakes are amplified due to the far narrower field of view. To construct a 4-axis OIS is costly which is normally available to flagship smartphones. It should also be kept in mind that Optical Image Stabilization does not do anything to prevent motion blur, which is also caused by subjects moving around fast and lastly, OIS camera modules are generally bigger and more expensive.
Electronic Image Stabilization
Electronic Image Stabilization (EIS) helps the footage stay clear and stable in situations where the camera is subject to knocks and bumps. EIS uses complex algorithms for improving image quality, meanwhile Optical Image Stabilization is a purely mechanical solution. This works by utilizing your smartphone's accelerometer to detect small movements. The camera software interprets those movements and aligns each frame together. For images, this is crucial in the processes of HDR and night mode, where the camera is taking multiple pictures in a short space of time. For video, the software will find a point of high contrast and attempt to keep that point in the same part of the frame. More modern examples of EIS use machine learning to detect the subject and lock the stabilization, accordingly. A common trade-off with using EIS is that it can produce unnatural-looking distortion from slight changes in perspective. This is what's known as the jelly effect.
Difference between EIS and OIS
EIS and OIS are two popular image stabilization techniques. Both have very different goals, so you can't compare them to ask which is better or worse. OIS primarily improves low light photography by physically compensating for hand shake within each single frame, and EIS improves shaky video by maintaining a consistent framing between multiple video frames. OIS is primarily for photos, and EIS is only for videos. Where a smartphone lacks OIS hardware, it can be overcome with better software algorithms, notably HDR+ as proven on Pixel smartphones which can get better over time. And OIS comes with all kinds of tradeoffs, starting off with its physical size meaning it would be harder to produce the slimmer and smaller devices.
Hybrid Image Stabilization
Hybrid image stabilization (HIS), as the name suggests, means that the camera combines optical image stabilization (OIS) and electronic image stabilization (EIS) simultaneously. With Hybrid image stabilization, you can take less blurry videos even in challenging conditions. Sony has adopted Hybrid Image Stabilization with its release of the Optical SteadyShot based on Sony's digital imaging technology as well as the optimized algorithm to run OIS and EIS at the same time. Sony always had Steady Shot, which is EIS based on digital imaging technology. Together with this, Sony introduced Optical Steady Shot as well as an improved algorithm to run two technologies in the most optimized way, so that you can take blur-free videos in low light even while walking.
Choosing Image Stabilization Techniques
By now you should have grasped the Image Stabilization techniques available in the market. The newly developed Hybrid IS technology optimally compensates for angle and shift camera shake. Sudden changes in camera angle can significantly alter images taken during standard shooting, whereas shift-based shaking, which occurs when a camera moves parallel to the imaging scene, is more pronounced in macro photography and other close-range shooting. With algorithm sensors to make optimal adjustments, thereby dramatically enhancing the effects of image stabilization during shooting, including macro shooting, which had proven difficult for conventional image stabilization technologies. Conclusively Hybrid Image Stabilization offers gimbal-like capabilities, unlike the conventional OIS and EIS techniques.