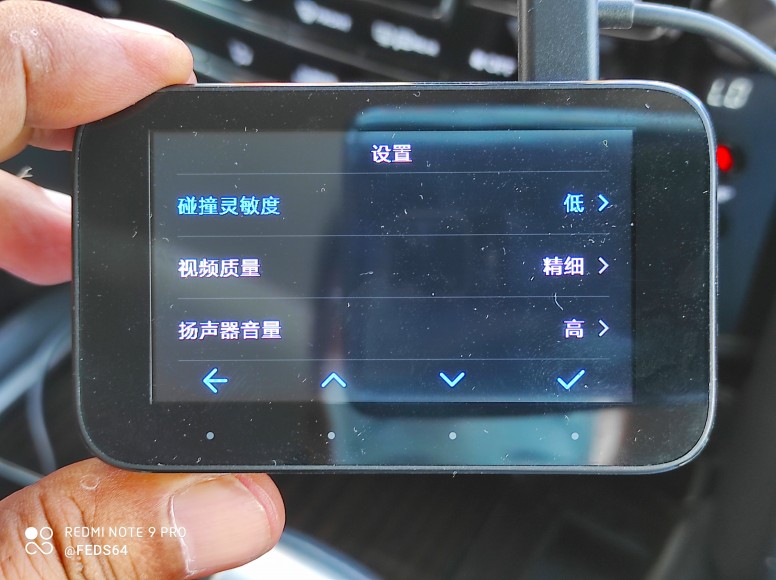 The Mi Dash Cam 1S is configured with a professional in-car recording chip and image sensor. It supports voice control and helps you capture high-quality driving videos. The default language is all in Chinese and you have the option to change the language to English. The good news is the English firmware is available or you could simply update it through the Mi Dash Cam App depending on your existing firmware that it came with. Let's get on it...
That's the welcoming screen you are going to get. Simply means, Thank you for choosing the Mi Recorder 1S. Please take a minute to understand the usage skills and let me better protect your travel safety.
Above, are the screens that you need to be familiar with. Let's start!
Take note this exercise is for older Chinese firmware and if you have already updated to the latest firmware through the Xiaomi Home App, you will not be able to update through the Mi Dash Cam App. And another mention that needed attention is the size of your MicroSD Card which requires a minimum of 16GB Class 10 to flash the firmware successfully. The maximum supported TF card is 64GB Class 10.
If you have updated through Xiaomi Home App the only way is to manually flash, to update the English firmware.
Move SD_CarDV.bin file to the Mi Dash Cam 1s MicroSD Card root folder

Next insert the MicroSD Card into the Mi Dash Cam 1s card slot

Switch On the Mi Dash Cam

It will automatically reboot into English UI.

That's all to it.



Alternatively if you only used Mi Dash Cam App, all you need to do is Update your firmware through the App as shown above.
Launch Mi Dash Cam App

Click Firmware Update down below.

Download the latest firmware version

Connect Mi Dash Cam 1s to Mi Dash Cam App

Choose Push Update for firmware

Once that's done, switch On the Mi Dash Cam to update the firmware

Switch the Mi Dash Cam and select English

That's all to it...



Rate