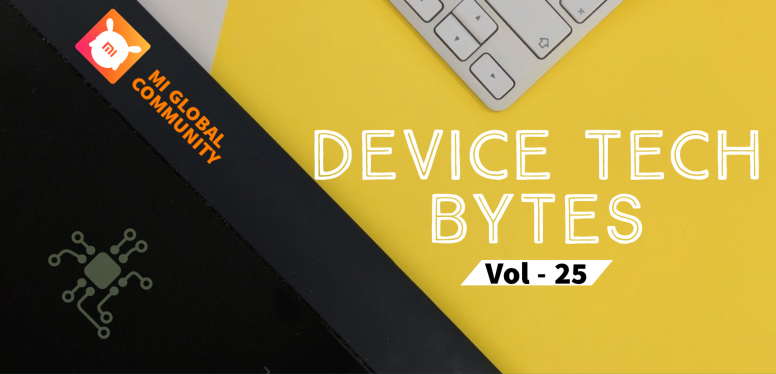 Greetings Everyone
Welcome to Device Tech Bytes 23th Vol! In the previous Tech Byte topic, we have learned
All about the Bio-hacking
By
Arun
. In today's topic let's discuss
UFS Storage!
. Yes, memory is a thing that makes smartphones faster and plays an important role in our device activity. We have heard about SSD, eMMC, UFS, etc. memory types. Today, I am going to explain to you about UFS- Universal Flash Storage. So, let's turn to the article!
What is Universal Flash Storage(UFS)?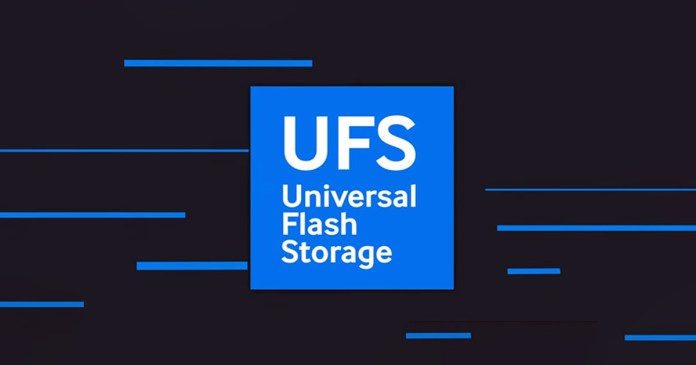 Basically, It is a flash memory type used in flagship devices that uses full-duplex technology to speed up your device activity. It supports the latest high-density NAND memories and latest and smarter interconnects between smartphone chipset and memory for faster processing.
UFS is specially tailored for mobile applications and computing systems, which requires low power consumption and gives high performance. Here are some different versions of UFS.
Universal Flash Storage 1.0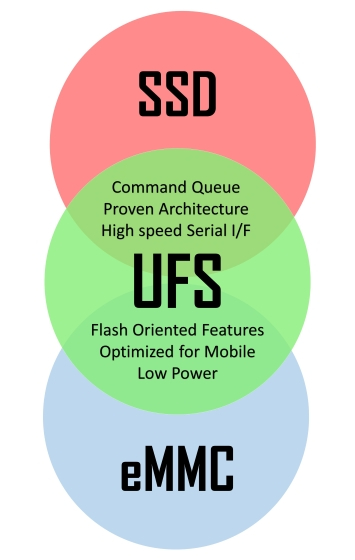 UFS 1.0 was launched in February 2011, which supports command queueing and is based on a proven architecture with high-speed flash oriented features. UFS 1.0 has 300MB/s bandwidth per lane and supports a maximum of one lane. It also supports M-PHY version 1.0.
Universal Flash Storage 1.1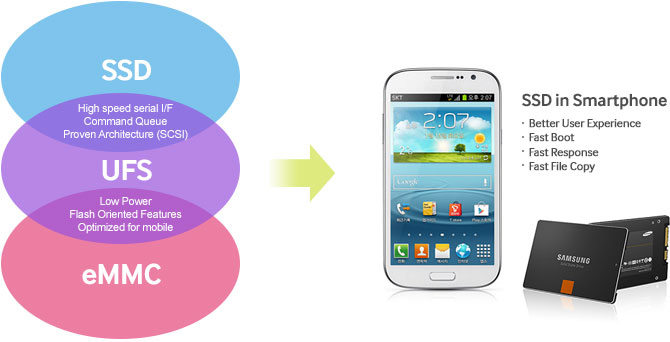 In June 2012, Arasan launched UFS 1.1 with support of the M-PHY 2.0 and hardware validation platform. UFS is like an SSD in smartphones. UFS 1.1 offers high-speed performance, especially when running multiple applications concurrently. UFS 1.1 has the same specifications as 300MB/s bandwidth per lane with a maximum of one lane.
Universal Flash Storage 2.0

UFS 2.0 was launched in September 2013. UFS 2.0 meant to replace eMMC first. It is two times faster than SATA SSD for PC. It is based on Samsung's V-NAND technology. It comes with a bandwidth of 600MB/s for a single lane and gives a maximum total bandwidth of 1.2GB/s. It supports M-PHY version 3.0 and UniPro version 1.6. It is supported in Snapdragon 820 and 821, Kirin 950 and 955, Exynos 7420.
Universal Flash Storage 2.1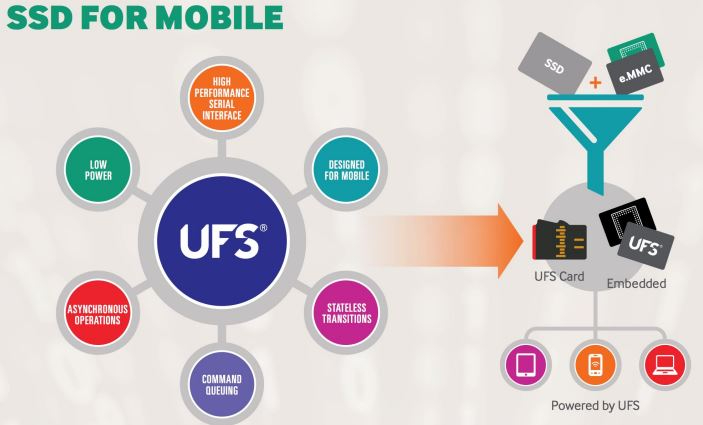 UFS 2.1 was launched in April 2016. Which features a bandwidth of 600MB/s per lane and gives 1.2GB/s maximum total bandwidth with a couple of lanes and it is based on M-PHY version 3.0 and UniPro version 1.6. It is performing two times faster than previous versions. It is supported by Snapdragon 835, 845, and 850, Kirin 960,970, and 980, Exynos 9820.
Universal Flash Storage 3.0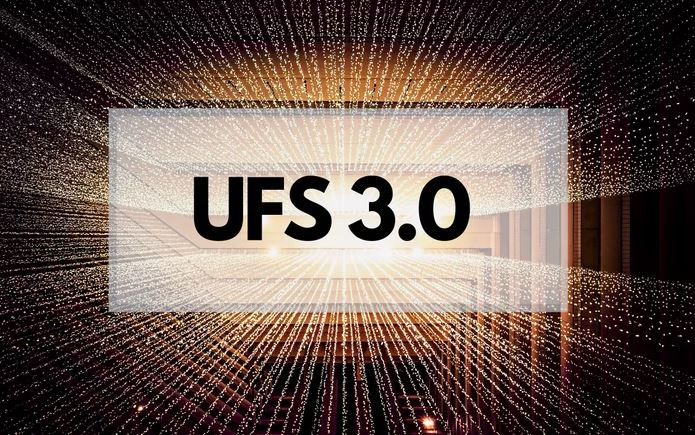 In January 2018, JEDEC published UFS 3.0. Which is twice faster than UFS 2.1. It has a bandwidth of 1.45GB/s for a single lane and gives maximum total bandwidth of 2.9GB/s with its couple of lanes. UFS 3.0 features a peak data transfer rate of 23.2GB/s. With 3-bit V-NAND flash memory, it consumes less power that is 2.5V and performs twice compared to the previous one. It supports M-PHY version 4.1 and UniPro version 1.8. It also supports multiple RPMBs which should facilitate in keeping our device information safe. UFS 3.0 is supported in Snapdragon 855 and Exynos 9820 only.
Universal Flash Storage 3.1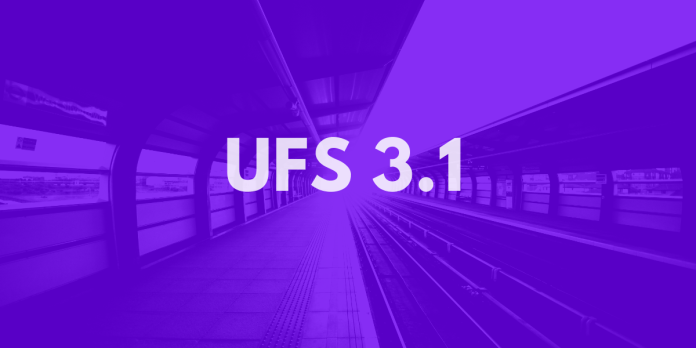 The UFS 3.1 JESD220E standard brings three key improvements over UFS 3.0. First of all, it has a Write Booster, an SLC non-volatile cache that amplifies write speed. Secondly, a new UFS device low power state called DeepSleep targets lower-cost systems that share UFS voltage regulators with other functions. Finally, it has a Performance Throttling Notification that allows the UFS device to notify the host when storage performance is throttled to high temperature. The use of an SLC non-volatile cache is probably the most crucial feature here, as it will help improve real-world performance. This technology is used in devices that use mobile NVMe SSDs, such as the Apple iPhone and iPad. Also, all of these features are already supported by SSDs, so the inclusion of these features in UFS 3.1 will help close the gap between the two.
As your device is handling more tasks, UFS explores a faster and more efficient way to ensure your user experience is not compromised. UFS takes advantage of our high-performance SSD and low power eMMC to power features such as gaming, web access, camera, HD video, and a lot more.
That's it for today, Share your ideas about Universal Flash Storage and its ability to empower your device activity.
Source
Android Authority, Wikipedia, google
Previous Tech Bytes
| | |
| --- | --- |
| [Device Tech Bytes] [#1] by --cherri | |
| [Device Tech Bytes] [#2] by --JBJ2 | |
| [Device Tech Bytes] [#3] by --Nazeer In | |
| [Device Tech Bytes] [#4] by --cherri | |
| [Device Tech Bytes] [#5] by --cherri | |
| [Device Tech Bytes] [#6] by --CooCkie | |
| [Device Tech Bytes] [#7] by --cherri | |
| [Device Tech Bytes] [#8] by --cherri | |
| [Device Tech Bytes] [#9] by --Yàswânth Tondepu | |
| [Device Tech Bytes] [#10] by --Arun Abhimanyu | |
| [Device Tech Bytes] [#11] by --CooCkie | |
| [Device Tech Bytes] [#12] by --Arun Abhimanyu | |
| [Device Tech Bytes] [#13] by --Yàswânth Tondepu | |
| [Device Tech Bytes] [#14] by --JBJ2 | |
| [Device Tech Bytes] [#15] by --Arun Abhimanyu | |
| [Device Tech Bytes] [#16] by --cherri | |
| [Device Tech Bytes] [#17] by --cherri | |
| [Device Tech Bytes] [#18] by --Arun Abhimanyu | |
| [Device Tech Bytes] [#19] by --Arun Abhimanyu | |
| [Device Tech Bytes] [#20] by --Xoriatis71 | |
| [Device Tech Bytes] [#21] by --Arun Abhimanyu | |
| [Device Tech Bytes] [#22] by --cherri | |
| [Device Tech Bytes] [#23] by --cherri | |
| [Device Tech Bytes] [#24] by --Arun Abhimanyu | |
Credits
Thanks to the admins and moderators for this great opportunity
hope I will come up with good content again in my next topic
Rate