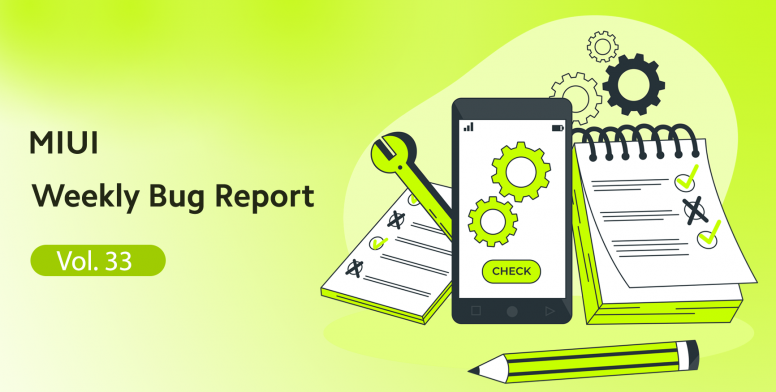 Hi Mi Fans,
Here comes the Weekly bug report for this week. Read it carefully and know more about reported bugs and thier status


All devices
Device reboot then prompts Find Device closed unexpectedly


Usefull info- Received many complains form India side and user feedback from globally. Next OTA will fix this issue, but Untill Temporary build will be available very soon




Redmi Note 9 Top Issue

EIS is not working

As per Received Feedbacks from users Electronic Image Stabilization (EIS) is not working in Redmi Note 9

Affected Version

Usefull info- MTK ARcore patch caused this issue, will revert it then rebuild version.




Poco X3 Top Issue

System volume is low

Users reported that the volume is slightly low in Poco X3 after update

Affected Version
V12.0.4.0.QJGEUXM

V12.0.4.0.QJGMIXM



Usefull info- Audio parameter modified to optimize back cover vibration issue , but some user find the volume is affected. Global build except India will use the old audio parameter.
Use Discord APP mobile phone freeze
As per users Feedback Using Discord app is making device freeze
Affected Version
V12.0.3.0.QJGEUXM

V12.0.3.0.QJGMIXM

V12.0.2.0.QJGINXM

V12.0.2.0.QJGEUXM

V12.0.2.0.QJGMIXM



Usefull info- Fixed merged to stable build
Mi A2 Lite Top Issue
System lag when daily use
Usefull info- New Lite build is released on 11/12, Continue to monitor feedback
Redmi Note 9 Pro Top Issue
Random reboot
Device is rebooting Randomly as per feedbacks
V11.0.1.0.QJZEUXM

V11.0.3.0.QJZEUXM

V11.0.4.0.QJZEUXM

V11.0.5.0.QJZMIXM

V11.0.6.0.QJZMIXM



Usefull info- Qualcomm released new case for this issue. working on it.
Thanks to @Elaine2046 for their continuous support
Always Believe That Something Wonderful Is About To Happen