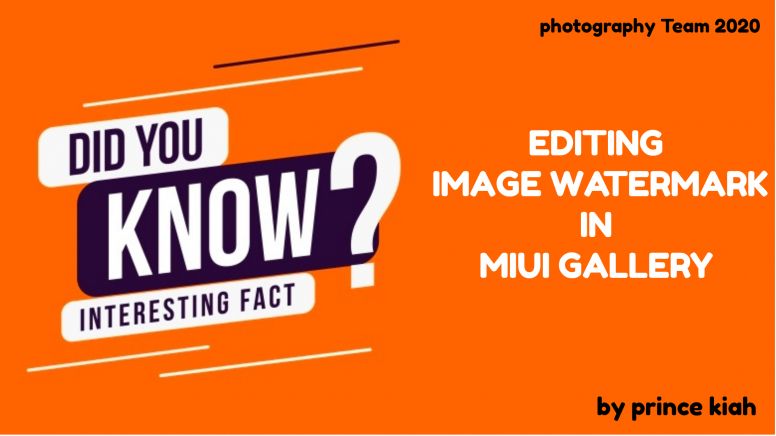 With the introduction of Miui 12 the Miui gallery app is filled with lots of cool features from the sky filters to other little tricks.. Thanks Xiaomi for this wonderful development.

So over some time some persons have talked about this new features and how to use them, but recently a question caught my attention.

I have seen this particular feature on my previous device the Redmi k20 pro and I thought it wouldn't be of interest to make an article about it, cause I always suggest it's best to have a photo with your watermark and I made a thread on how to set the watermark.

But today I'll be showing you how to remove watermark from your photos using the Miui gallery app

Before you learn how to undo this action here is a step to redo the action later

Step to set watermark
1. Open Camera settings
2.Click watermark
3. Set watermark and customise with your name of choice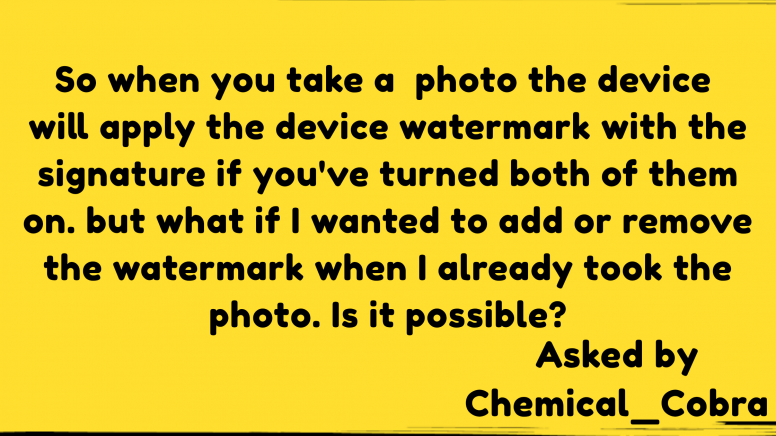 Well here's an answer for you.. yes you can now remove watermark from already processed images here's how.
Remove watermark
1. Open image with watermark
2. Click edit
3. At the top right of the window you would see the remove and add watermark option.
Picture 1 shows what happened when I click the edit key on the image
There's an option to remove watermark.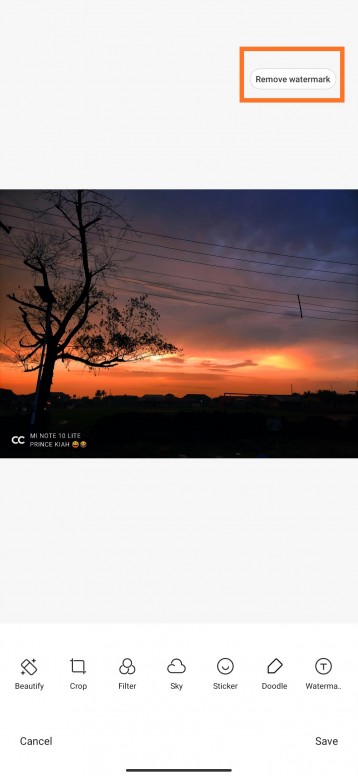 Pictures 2 is about adding it back: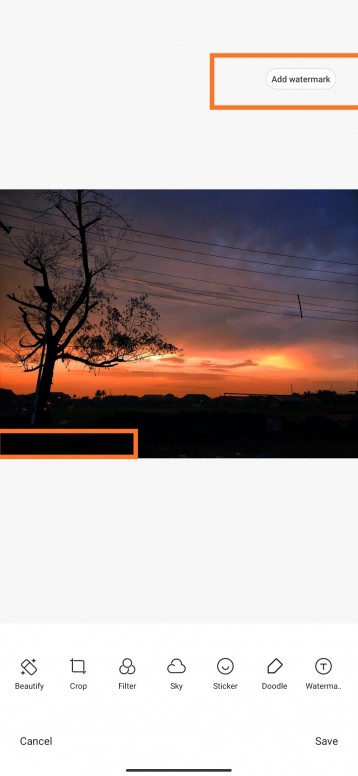 Note you can't remove watermark when you edit the watermark name from previous images.

That's all for now.. thanks for reading
Signing Off.
Prince Kiah
Mi community Photography Moderator