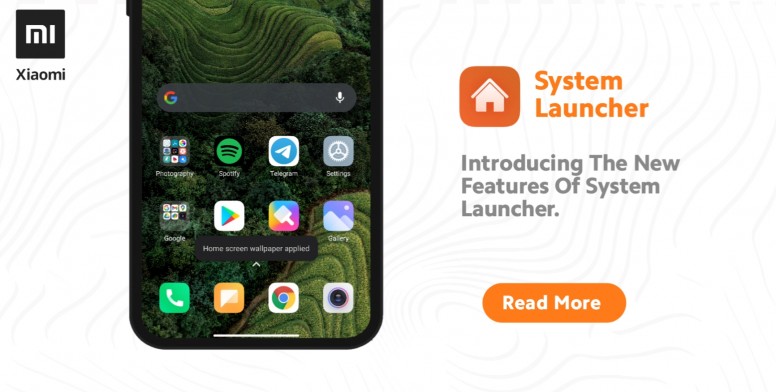 Hello MI Fans!


How are you?
Hope you all are safe, just be careful, always wear a mask, and wash your hands frequently.
Here's I would like to introduce new features of MIUI system launcher(Alpha version).
MIUI has its own drawerless launcher which is one of the most customizable launchers to date.
MIUI provides us with plenty of ways to do so. And today I would like to talk about two features of MIUI launcher "Privacy icon added to blurred apps preview" and "New horizontal recent options".
Most of the MIUI users want to hide the previews of the apps they use and want to arrange items in "Recent tasks" as they want.

The Blur effect will hide the open apps in the preview of the Xiaomi devices, meaning that neither textures nor fonts are visible. Blurring is recommended for applications with personal data, such as online banking apps. The Blur effect can be set individually for each app. When you enable blur previews for a specific app, the Privacy mark will appear on Blur previews.

How to enable Blurred preview for the specific app?

Enter to setting
Home Screen
enters to Blur app previews.
enable the specific app as you want.



Here are some related pictures for better understanding.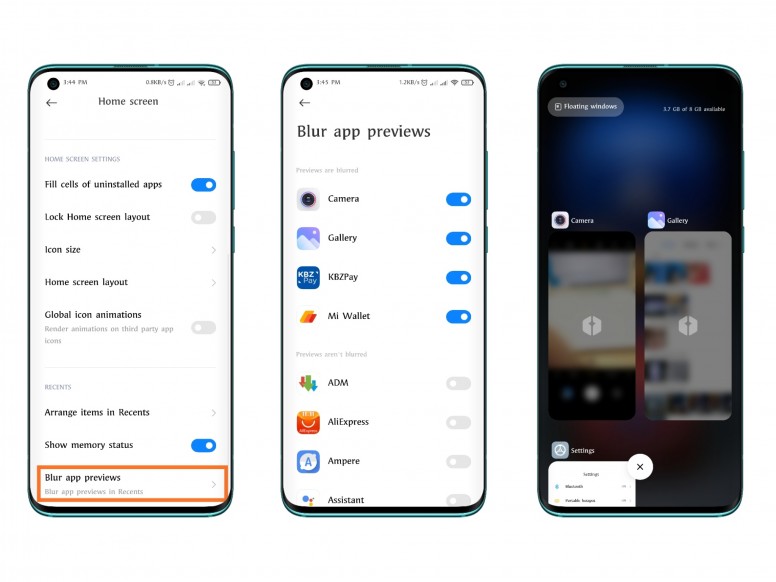 So, let's me introduce the next features "Horizontal Recent Options"
Our Developers shared a new version of the MIUI Launcher (Alpha Version) that brings along the new horizontal recent apps screen.
Now, you can swipe up the app to close it and remove it from memory, and you can long-press to lock it in memory or access settings. Also, you can choose to have either the 2×2 vertical scrolling option or the horizontal scrolling option in Arrange items in Recents.
How to enable Horizontal recent options?
enter to setting
Home Screen
enter to Arrange items in Recents
choose Recent options as you want


Here are some related pictures for better understanding.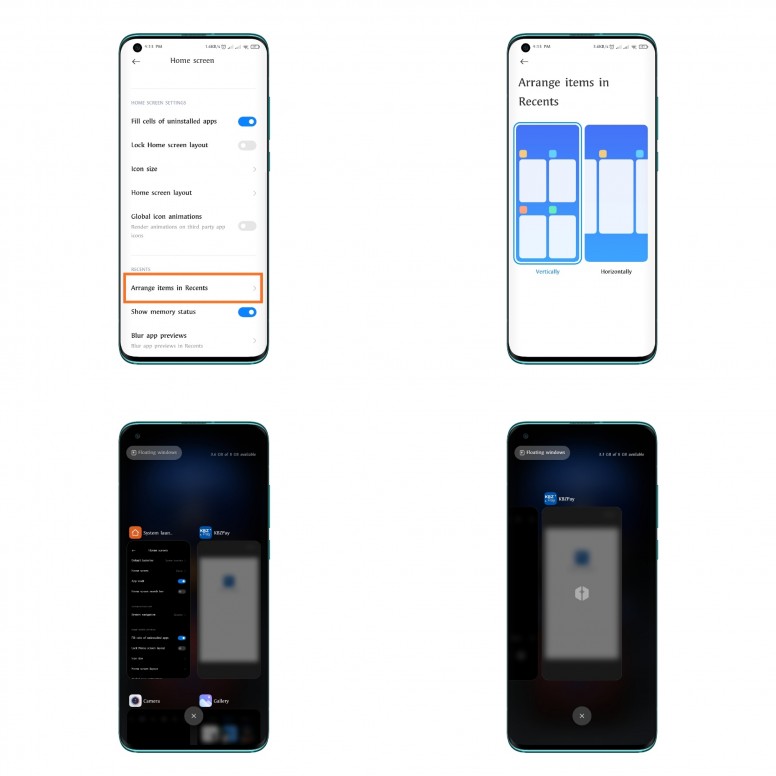 Note- Currently, these features are only available in the System launcher Alpha version at China Beta ROM and will be introduced later in System launcher Stable version.
Hope you liked these new features of the system launcher
Rate