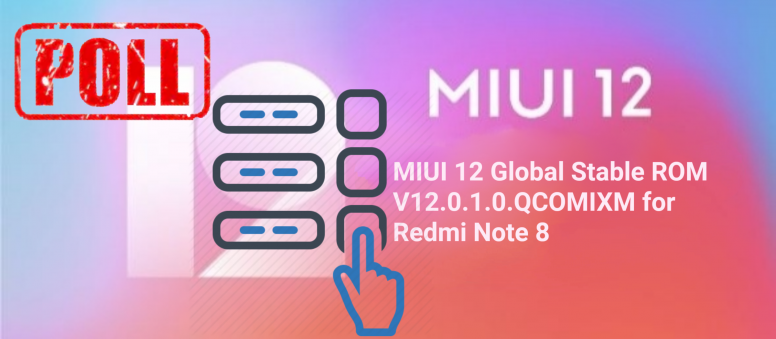 As we know MIUI 12 Global Stable ROM V12.0.1.0.QCOMIXM based on Android 10 for Redmi Note 8 was released early November. In light of that, many users have experienced difficulties in getting their OTA updates or the recovery ROM is not allowed to flash successfully. Due to the adaptation of Android 10, it is highly recommended that you do a factory reset to clear the residue of the past OS. It's further recommended to use the fastboot method for a clean flash and to get successful flashing for the upgrade.
NOTE:
The V12.0.1.0.QCOMIXM is not released to Vietnam.
For New Features: Vlog features have been released globally, such as Mi Note 10, Mi 9, Mi 10 series and others. Pls follow up the updates and there will be more updates in the future.
The OTA issues have been reported to the Developers and awaiting their action.
Here a quick poll of how many users have successfully installed and not. To attain a comprehensive insight, give details of your ROM (variant/version) prior to the successful upgrade/update. Which method was used to upgrade successfully or unsuccessfully? Other details is hindering you from getting the update.
Have You Updated To V12.0.1.0.QCOMIXM?