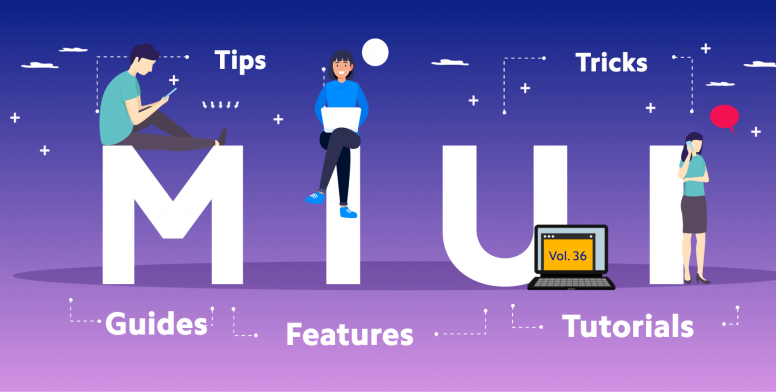 Hello Mi Fans,

Over the years, we've become more and more reliant on a decent Internet connection be it at home or office or while travelling. Most smartphones have a built-in function that allows you to share the mobile internet connection with other people nearby. If you're stuck in a situation where you need a Wi-Fi connection, but can't get it anywhere else, chances are your smartphone can give you the boost you need. By setting up a Wi-Fi hotspot, you can turn your phone into a source for internet that laptops, tablets, and other phones can use. Mobile hotspots present anywhere-Internet access , They are critical for anyone who travels or who needs to have constant access to the Internet with multiple devices.

The mobile hotspot gives you Wi-Fi on-the-go , As long as your smartphone has a cellular signal , you can offer Wi-Fi for the other devices. So today lets learn how to use mobile hotspot of your Mi phone most efficiently!


Set up a Hotspot Password:


You should always secure your hotspot connection by giving it a strong password so that any unwanted or unknown people cant use up your data allowances thus putting up a large bill for you. When someone tries to connect to your mobile hotspot, they will be prompted to enter a password – which is exactly the same procedure as connecting to any other secure WiFi network. This password needs to be "complex" to prevent others from guessing it.

Go to Settings - Click on Portable hotspot - Enable it - Click on Set up portable hotspot - there keep the security as WPA2-Personal - Give a strong password in the password box - click on the tick mark at top right corner.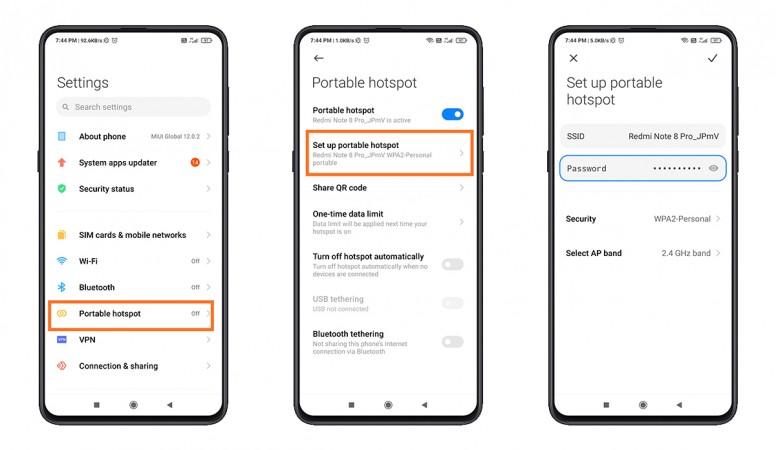 This is the easiest way to share your WLAN network via QR code. All you or your friends who wants to share your net have to do is, scan the QR code from your phone.

Go to Settings - Portable Hotspot - Click on Share QR Code - Now scan the QR code from other devices (which wants to share your mobile hotspot) - After successfully scanning you would see the mobile hotspot connection details on that other device - Click on connect to this network - Give the hotspot password - Click on connect. That's it!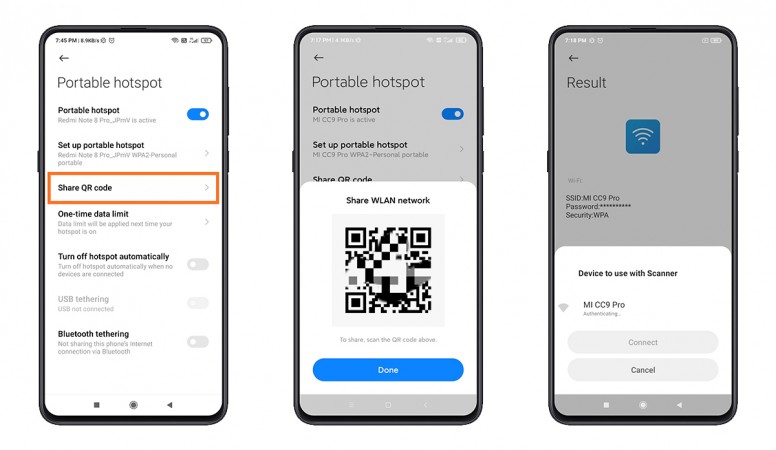 This option is extremely helpful when you want to cap the usage and put a limit on data shared by your hotspot connection. Here you can set a one-time data limit and determine whether you will only be notified when the provided data limit is exceeded or whether the personal hotspot should be disabled.

Go to Settings - Portable hotspot - Click on One-time data limit - Enable it - Now give the data limit as 50MB, 100Mb or custom to anything you want - Now choose the option for what action to be taken when exceeded data limit - Turn off and notify or Only notify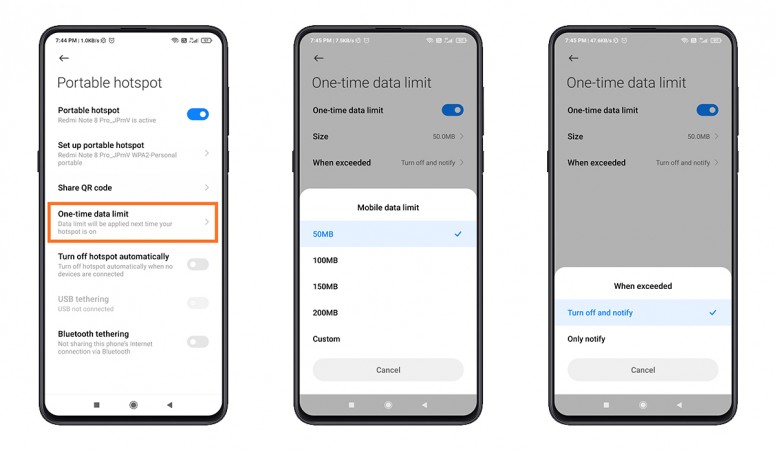 Turn off Hotspot Automatically:

You should always ensure the hotspot is toggled off when not in use to reduce the risk of unauthorized connections. But sometimes we might forget to turn off hotspot even after the work is done. This option comes to rescue for such situations. Just enable it to disable hotspot when no device is connected.

Go to Settings - Portable hotspot - Here you would find the option Turn Off Hotspot automatically - Enable it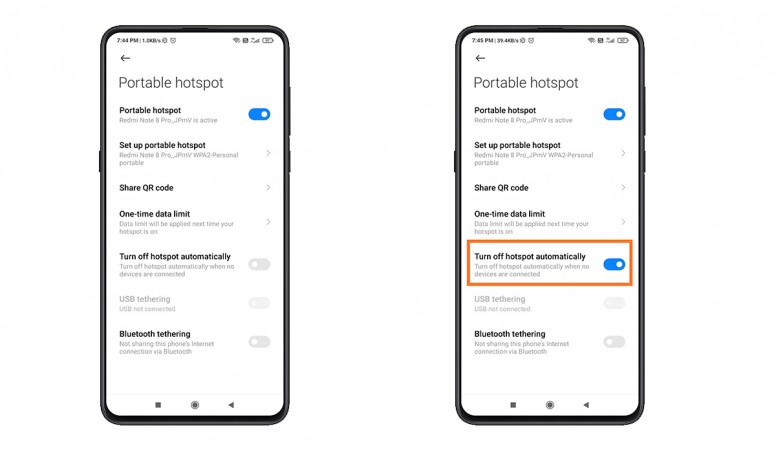 Buried inside your Mi phone is a capability that you can rely on for needful situation - the ability to turn the phone into a Wi-Fi hotspot. This portable hotspot feature is particularly useful when your friends cannot get a reliable connection to their mobile network. Or when you need to get online with your laptop really quickly while out and about. Hopefully these tips were useful for all of you.




Have you tried these features?

If you have any suggestions or queries please write in the comments below!



Rate