Cześć Mi Rodzinko,

Przed nami kolejny tydzień i kolejna Ścianka Chwały :) Czyli w jednym miejscu zbieramy fotki z Waszych postów, które zwróciły uwagę Teamu. Patrzymy po postach z działu Fotografia / Albumy oraz tych, które spełniają regulamin: https://c.mi.com/thread-2687126-1-0.html :). Kto nie widział wcześniejszych zdjęć, to zapraszam do wątku: https://c.mi.com/thread-3397955-1-0.html oraz działu TUTAJ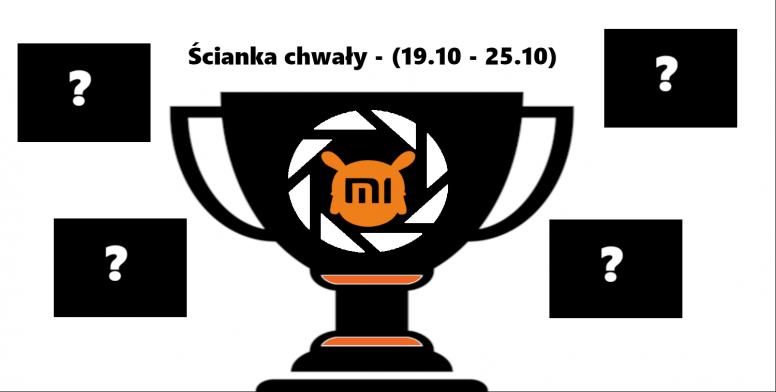 To jak ruszamy?
Zdjęcie z tygodnia 19.10 - 25.10, które nas szczególnie zachwyciło to:

Autora tej fotki zapraszam na PW po specjalne wyróżnienie w postaci magnesiku:) - podeślij mi adres do przesyłki (na terenie Polski).
I kolejne cudowne fotki i wątki:

Niestety niektóre kolejny raz musielismy z bólem serca pominąć, bo nie miały podanego modelu telefonu z jakiego zostały wykonane lub nie spełniały regulaminu, który znajdzije się:
https://c.mi.com/thread-2687126-1-0.html
. Pamiętajcie o tym, aby dodawać taką informację w swoich foto - albumach :) No i oczywiście zajrzyjcie do postów wyróznionych Autorów i koniecznie pochwalcie ich zdjęcia w komentarzach.
PS2. Zajrzyjcie też w wątki naszego zespołu: