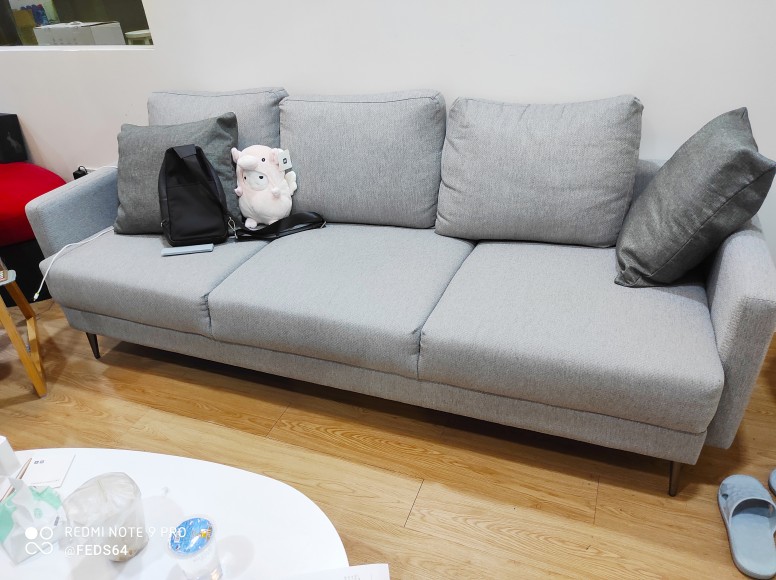 It's no secret that I'm a die-hard fan of Mi devices and gadgets. As an authentic die-hard Mi Fan, I will test and review any Mi Ecosystem heading my way. So stay tuned to your friendly neighborhood leading Reviewer for more goodies. Today I am gonna review the Xiaomi 8H Fashionable Antibacterial Fabric Sofa - Rest Assured Comfort.
Think about the things that are important to you that influence the way you act and ultimately the person you are. Life on the fast track and balanced with a simpler, more peaceful life adjusting your schedule, reprioritizing your life, and changing your physical environment around you will attain the life you desire.
People create their world around them and fill it with items. If you want to simplify your life, survey your surroundings and get organized. A well-organized home is a healthy home. Eliminating surplus items that you no longer use will help declutter your home, your emotions, and your thoughts. Well, I chose Xiaomi 8H Fashionable Antibacterial Fabric Sofa to fit the spacious living rooms.
When it comes to accessories, Xiaomi offers itself in many other sectors with great success. When you want to furnish your home sweet home, Xiaomi ecosystem product is simply an ideal choice with all the intuitive products and gadgets.
When we come home or even in your office, with the current Covid related hygiene, we would just wash our hands, forgetting that our contaminated outfit and conveniently sit around on the sofa. That's the first place they come into contact with is the sofa in the living room or your office. At this time, the 8H Clean antibacterial fashion fabric sofa is extremely important to keep us covered.
Thanks to its particular fabric, in fact, it allows you to sleep soundly, without the worry that some liquid may stain it. This, in fact, also has a layer waterproof which does not allow water to pass through the fibers.
Xiaomi Fashion Fabric Sofa started from the new antibacterial material and the minimalist design is a perfect match and restores a facelift to your old furniture. And structural innovation to create this antibacterial sofa, Japanese fabric antibacterial additives are added to the fabric so that the sofa can effectively block bacteria. And at the same time keep the odor fresh and experience a clean environment.
When your external world is free of clutter, so will be your internal world. You deserve the opportunity to a carefree furniture that is waterproof, fashionable antibacterial sofa to start off with, to provide comfort and assurance of keeping hygienic to deal with the current pandemic issues.