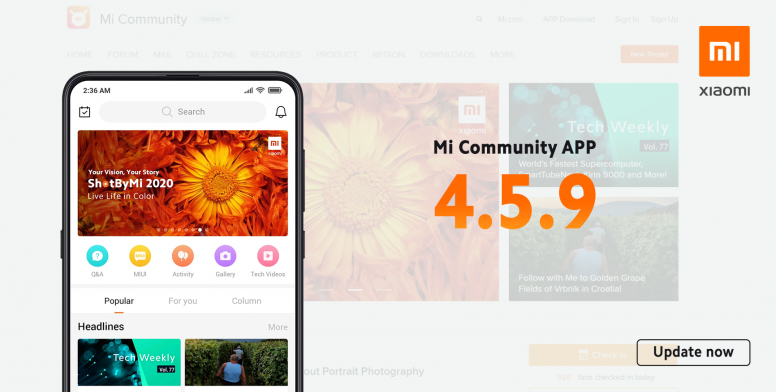 Hello Mi Fans!
Mi Community is Xiaomi's official forum and an online home for Mi fans from around the world.

Mi Community is Xiaomi Community's official android app and a home for people all around the world. It helps you share your ideas and interact with other Mi fans on-the-move. It offers a fast and intuitive interface to post threads and comments, read news and interact with others.

With the Mi Community app, you can expect:

Mobile optimized reading experience of Mi Community on your phone
Creating and replying threads to be much easier with native thread publishing tools
Built in messenger, now you can chat with Mi Community members on the go!
Weekly contests and new discussion topics surrounding tech launches
Most updated news about Xiaomi's new products in global


What's new:
Fixed known issues

Download Mi Community V4.5.9


Mi_Community_base.apk
(18.8 MB, Downloads: 262)
Don't forget to give it a five-star review, thanks in advance!
Please let me know your questions below!