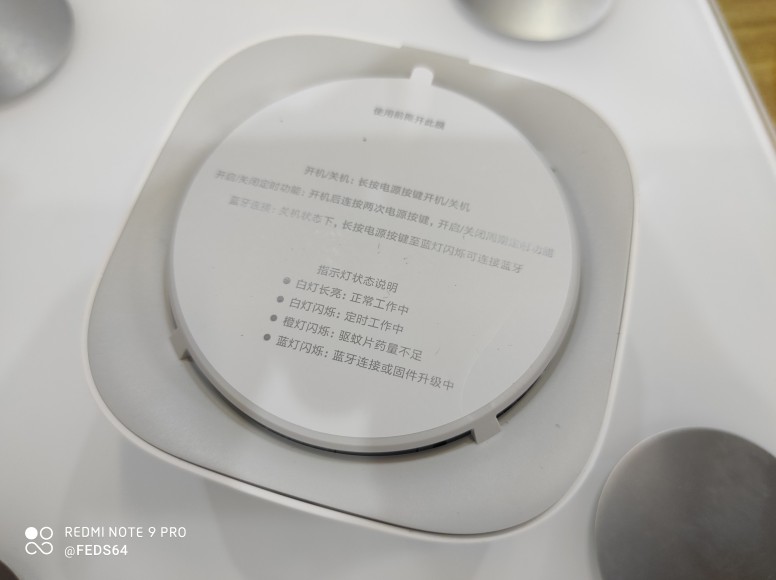 It's no secret that I'm a die-hard fan of Mi devices and gadgets. As an authentic die-hard Mi Fan, I will test and review any Mi Ecosystem heading my way. So stay tuned to your friendly neighborhood leading Reviewer for more goodies. Today I am gonna review the Mijia Smart Mosquito Repellent - Keep Out The Mosquito.
One of the most irritating things is especially in the tropic is battling with mosquitoes when you go outing in the beach or forest, insect repellent lotion is sticky, mosquito coils is smelly, messy and a fire hazard. Recently, Xiaomi has launched an updated mosquito repellent, which has non-heating fan-type versatile design, with small impact on our bodies. The mosquito incense tablets can continue to be working for about 90 days.
The Mijia mosquito repellent smart version supports the cyclic timing modes, which automatically marks the switching time after each setting. After turning it on you can leave it and set it to work at regular intervals for 10 hours to save on the dispensable. To Press On, to boot to timing mode, press and hold for 3 seconds and press the power button twice to turn on the loop Timing mode and for Cyde switch to automatic cycle to start every 24 hours of 10 working hours.
The mosquito repellent dispensable in the Mijia Smart Mosquito Repellent is effective for 720 hours or for about 3 months based on an 8 hours per night usage and powered by two original Xiaomi AA batteries.
Mijia Smart Mosquito Repellent supports Bluetooth smartphone, all you need is to download the Mi Home APP to set the timer switch and you can also clearly check the remaining amount of mosquito repellent tablets and the remaining power of mosquito repellent.
Since Mijia Smart Mosquito Repellent is not available globally, take note to change the region to Mainland China on your Mi Home APP to work. The most convenient feature of the Mijia Smart Mosquito Repellent is how easily we can use it. The top lid opens effortlessly just by pressing the top and rotating it anti-clockwise. Tuck in the tablet and you are all set to go. I can assure you that even in the worst scenario being in the bushes for a couple of hours, I am free from mosquito bite. A must have essential if you are an adventurer.
Rate