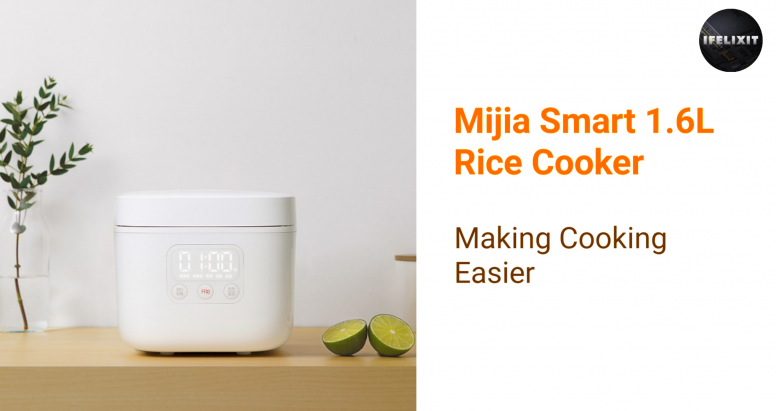 It's no secret that I'm a die-hard fan of Mi devices and gadgets. As an authentic die-hard Mi Fan, I will test and review any Mi Ecosystem heading my way. So stay tuned to your friendly neighborhood leading Reviewer for more goodies. Today I am gonna review the Mijia Smart 1.6L Rice Cooker making cooking easier.
Mijia Smart 1.6L Rice Cooker is an intelligent cooking device. It can cook up to six bowls of rice or porridge at a time, meeting the dietary needs of a wide range of people. APP intelligent integration allows you to use the APP to select recipes easily. With timing function, it is practical for daily use. If you are looking for a simple, beautiful and practical electric rice cooker, this is a good choice!
400W powerful output for different cooking modes, dynamically transferring thermal power output for quick cooking.
Small footprint, easy to store, save space, and easy to move.
LED screen and buttons design are convenient for operating.
Dual temperature monitoring to monitor cooking temperature at all the time, and automatically adjust to avoid overflow.
The 1.7mm thick non-stick liner is made up of 5 layers thick pot liner, daikin PFA non-stick powder coating.The liner is evenly heated, the surface is smooth and it is not easy to stick the pan and easy to clean.
The LED screen and button design are convenient for operating. The non-stick pan is easy to clean and more durable. What is important, it can cook both normal rice and porridge with wide varieties of rice. Intelligent appointment functionality, 24 hours standby makes it a great to keep your rice fresh, but do note that keeping your rice warm too long will make it smell. Mijia Smart 1.6L Rice Cooker is great for any home use.