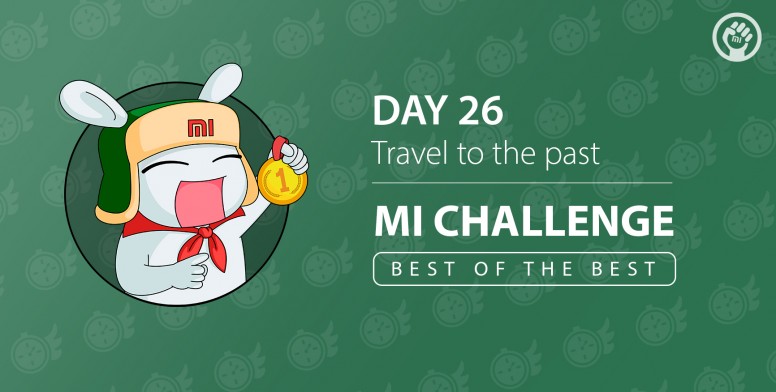 Hello, Mi Fans!
Many of us have dreamed of being in the past at least once! Just imagine what an unforgettable adventure would wait for you! To see how the Egyptian pyramids were built or to witness the creation of great masterpieces of painting, or maybe you would like to dance at great balls? Today, friends, we offer you to dream about time travel!
Mission Description:
Write a short story about time travel
If you went back in time, which Xiaomi gadgets would you take with you and why?


Points Calculation: