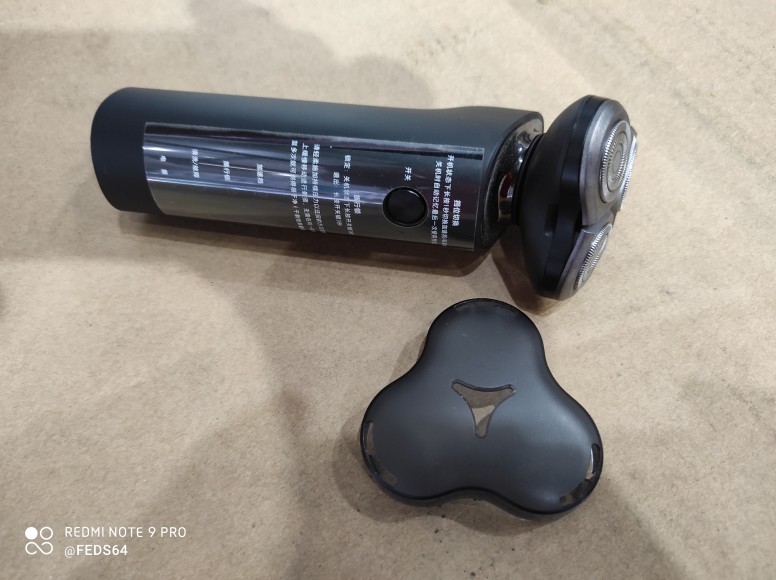 Similarly to the predecessor, S500 series the body is made of aluminum alloy, covered with PPG synthetic enamel. Its size is 55.45 × 58.8 × 149.5mm and a fairly low weight that makes it easy to handle. In contrast, this new model lacks an LED screen or panel, so it only adds a drive button and several status LEDs. Of course, it adds IPX7 protection so we can use it under the shower.
Mijia Electric shaver S300, floating veneer is cleaner and decompression design is more comfortable
3 cutter head 360° float IFT suspension float decompression.
Inside there is a powerful motor capable of giving life to a total of 3 crown-shaped blades arranged in a novel 3D articulated system capable of adapting to the contour of our face .
The blades are made of surgical stainless steel and guarantee a close shave even with the toughest beards and are also fully interchangeable once they have lost their sharpness.
Through its USB Type C port you can recharge your battery in just an hour and a half. As specified by the brand, it has an autonomy of approximately 60 minutes. However, there is only one Status LED, the display to check the remaining battery.
In order to shave clean, with IFT suspension technology, the cutter head can be suspended and floated to cushion facial pressure for smooth and comfortable shaving. With the Japanese Mabuchi Motor 260 consistent torque and high revolution and the blade made by Japan JFE and Sweden Sandvik known for their sheer blade. To concu, its a solution for a cleaner and safer shave.
Rate