Nadal szukam uparcie w Bieszczadach jesieni, pięknych kolorów, ich kontrastu, mieniących się kolorami skąpanych w słońcu liści. Na próżno, jeszcze nie czas, nie było przymrozków, które pobudzą drzewa do zimowego snu. Ale za to trafiłem na inne klimaty, co nie oznacza, że nie ciekawe. Jeszcze zielona na boki droga w kierunku Słowackich pagórków.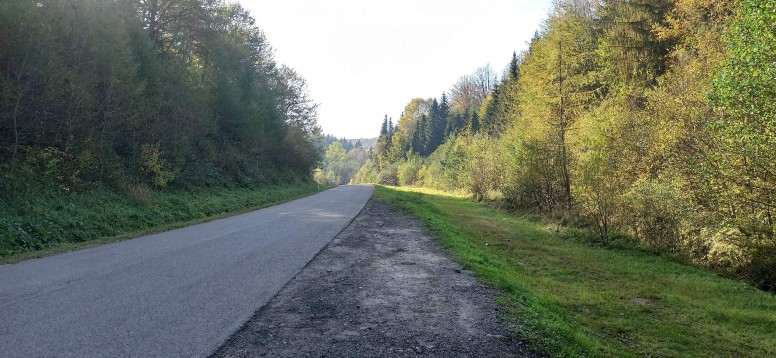 Tuż przy drodze czas nabrać wodę z cudownego źródełka w Radoszycach.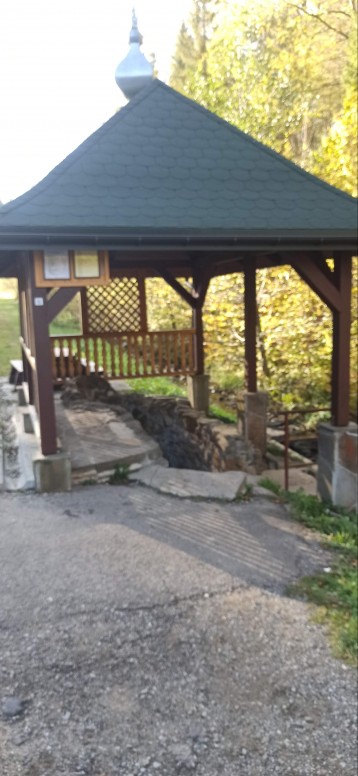 Dobra woda zdrowia doda a i kawa będzie smaczniejsza. Dobrze że nie było kolejki do wodopoju, czasem można trafić na kilka osób i multum butelek, baniek czy kanistrów na wodę, tym razem szczęście dopisało. Rzut oka na strumyk od Słowackie strony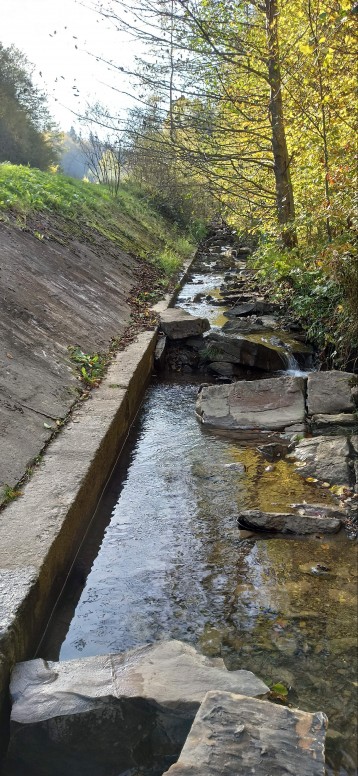 . Obrót w drógą stronę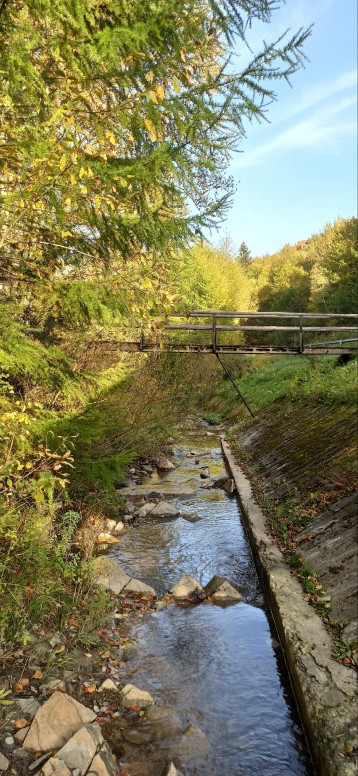 , ooo, taki sam widok, tylko bardziej zadrzewiony, a i woda ta sama hi hi. Na tablicy ogłoszeń sponsorzy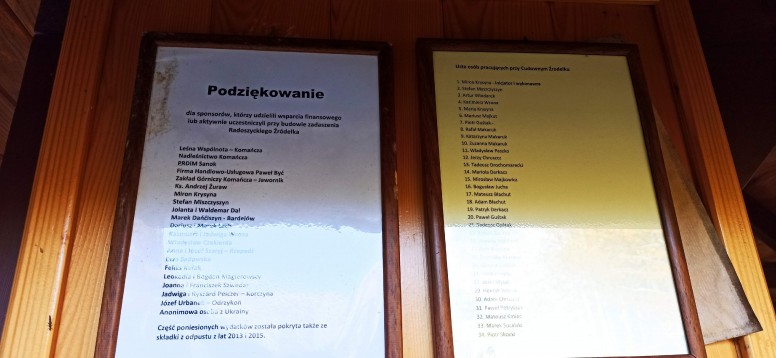 a tuż obok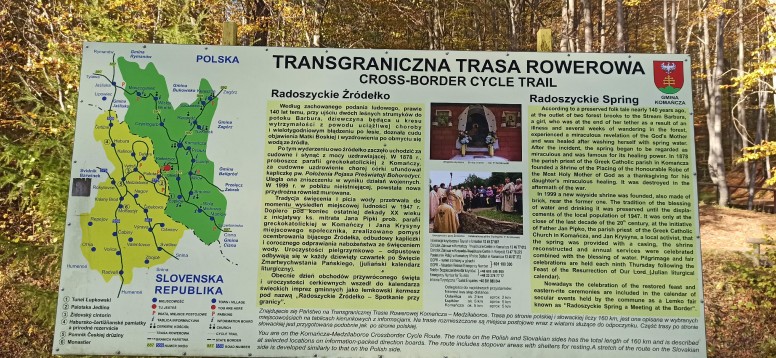 a tak trasa w powiększeniu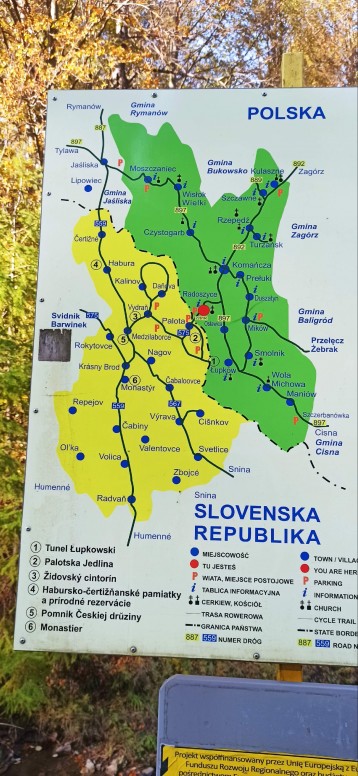 Misie chyba odeszły w głąb lasu więc idę dalej.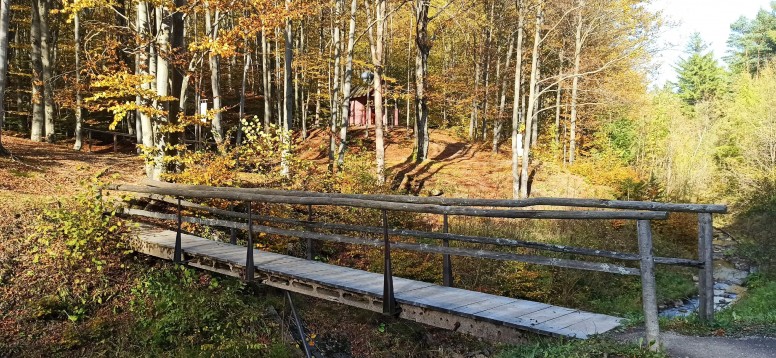 Jeszcze jedna tablica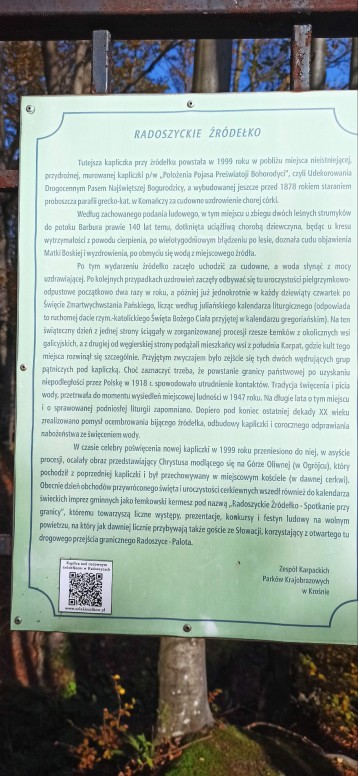 . z opisem cudownego źródełka i położonej opodal kapliczki.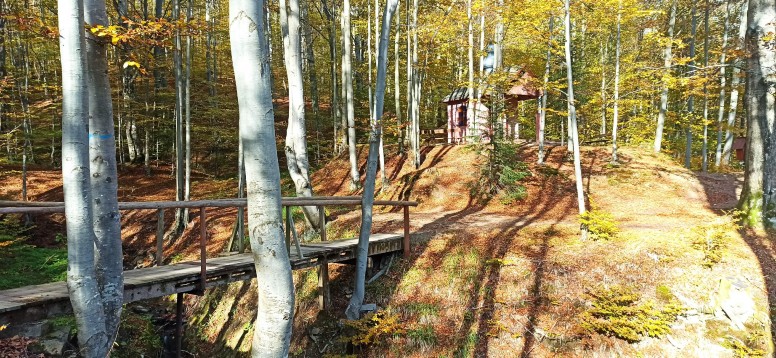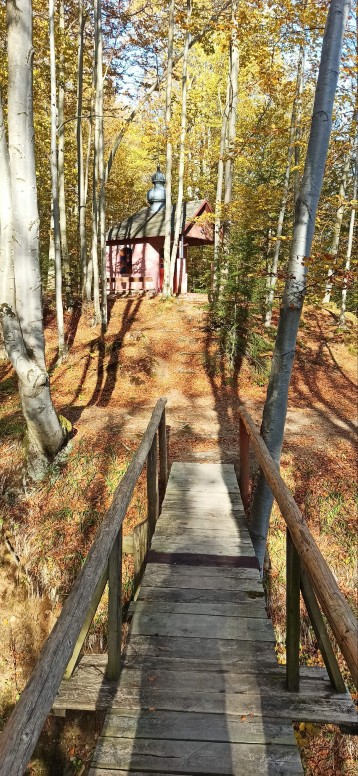 . Dobrze, że deski całe bo strach by było przejść :) No dobra dobra, koniec krytyki czas spojrzeć w stronę lasu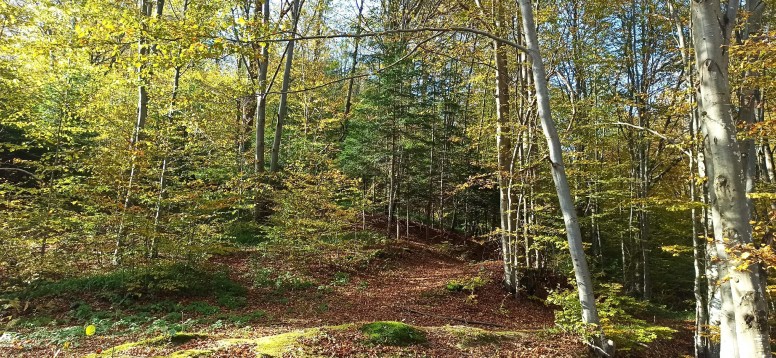 .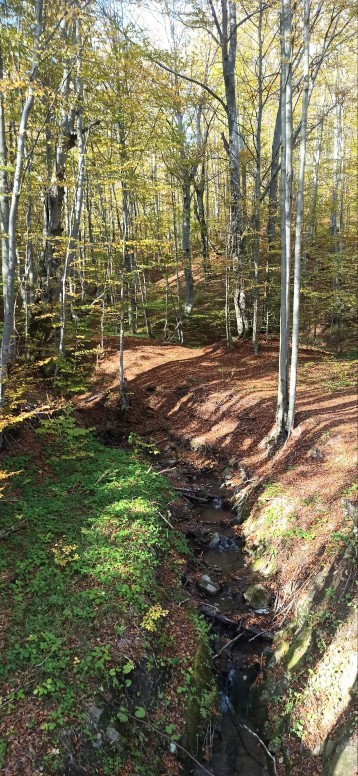 .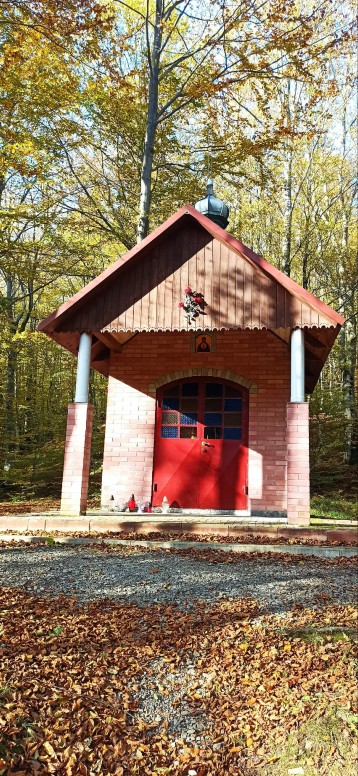 .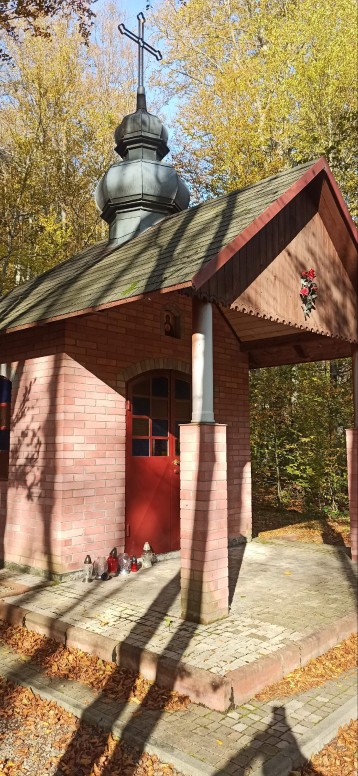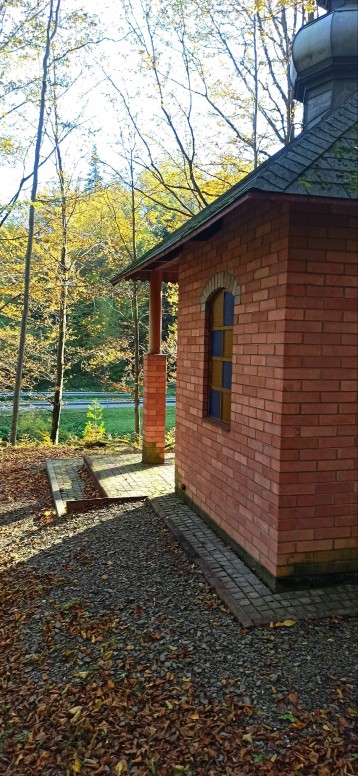 . Pokaż kotku co masz w środku?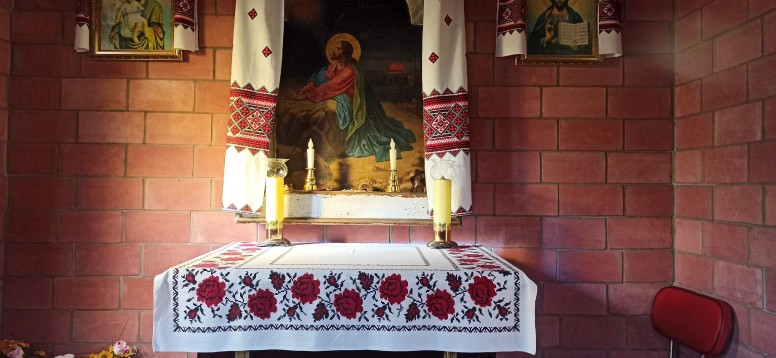 Myślałem, że nici z fotki przez szybę skąpaną w słońcu, ale wyszło git. No dobra, jeszcze raz spojrzę w stronę lasu.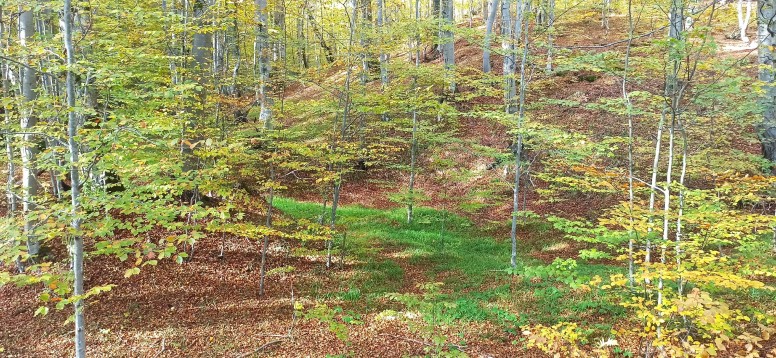 .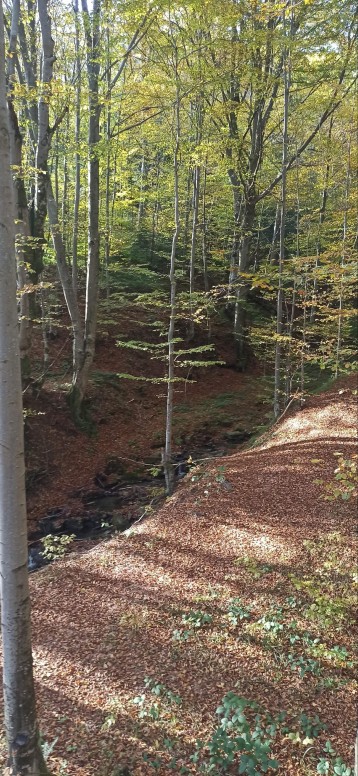 .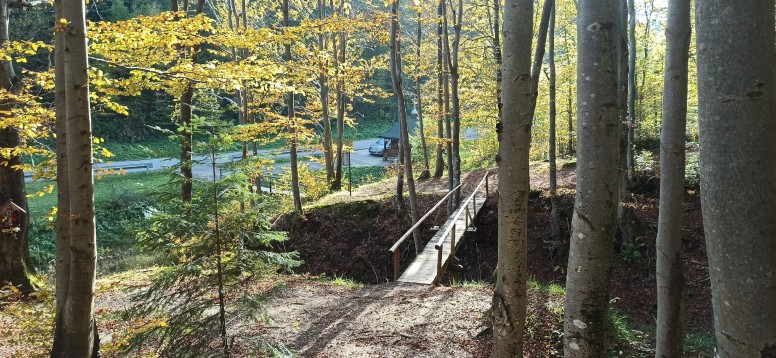 .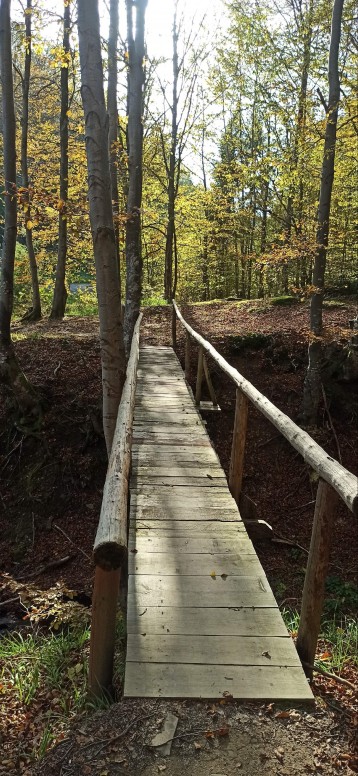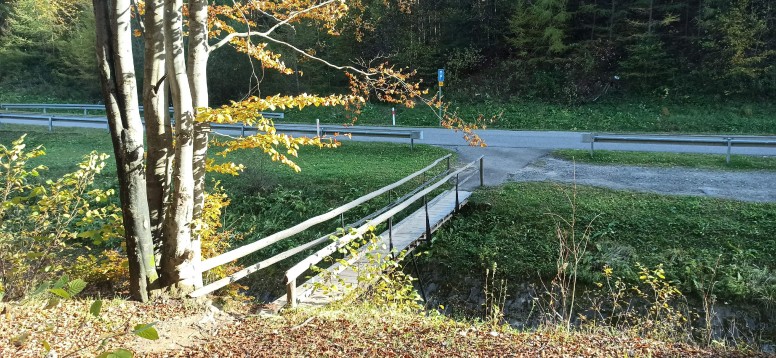 Oj czas wracać do pracy. Myślę, że po drodze będą jeszcze ciekawe miejsca.He he słomiana baba? nie nie - to będzie moja Miskotka, tylko jak ją wsadzić do auta i na 3 piętro wynieść. Aaa może ten Mitu niech tu zostanie, bo Mitam nie wlezie.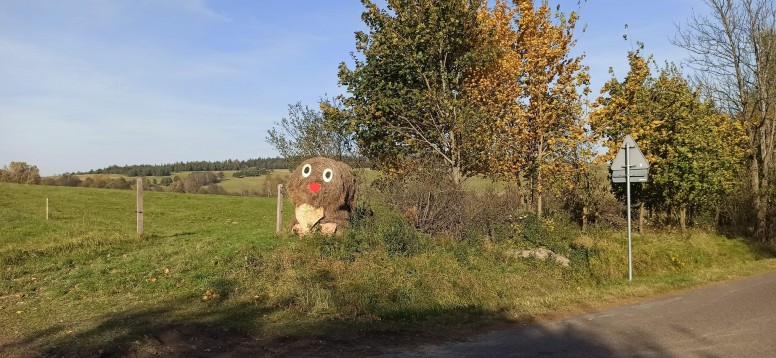 .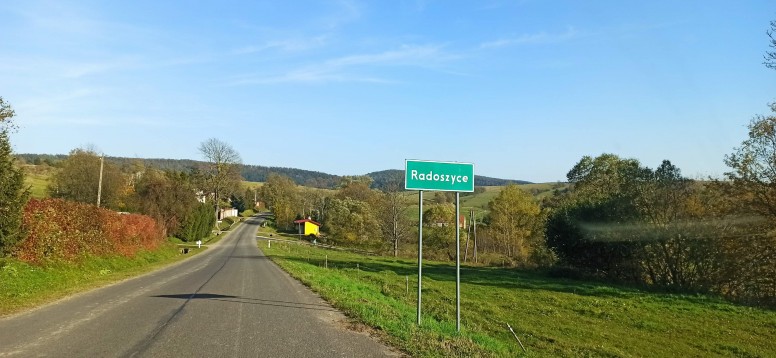 . Troszkę dalej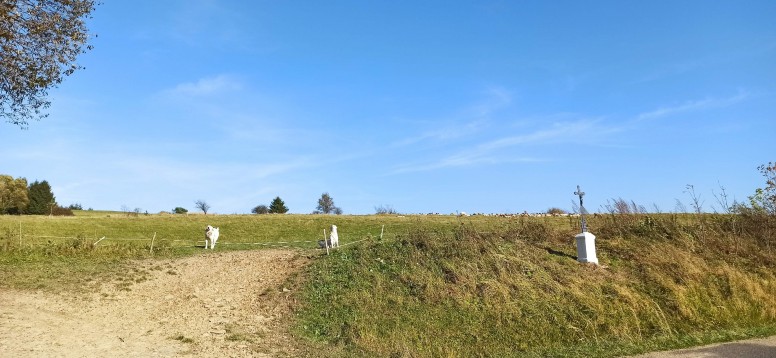 :) dwóch takich co pilnują stada baranów ale jam nie zodiakalny Baran tylko Lew i sam się upilnuję, więc jadę dalej. Ostatnie spojrzenie w prawo na gazrure - jeszcze tego nie skończyli?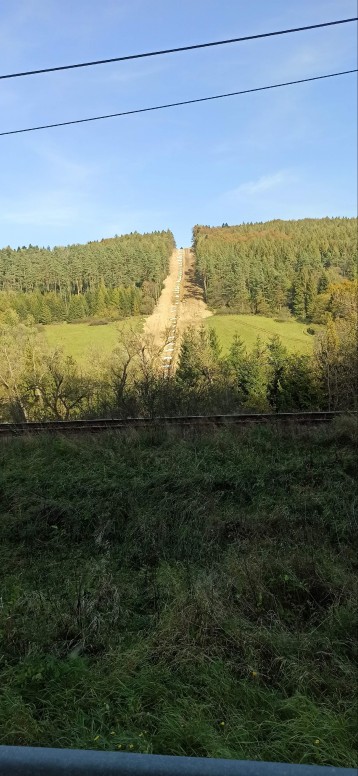 . Ależ się ślimaczą, mój Snail Bob jest chyba szybszy, ale ich nie pogoni bo już czekają na niego takie oto bieszczadzkie drapieżniki, jeden z jednej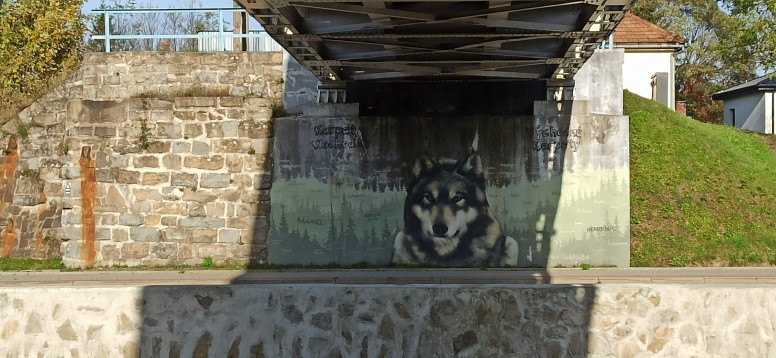 .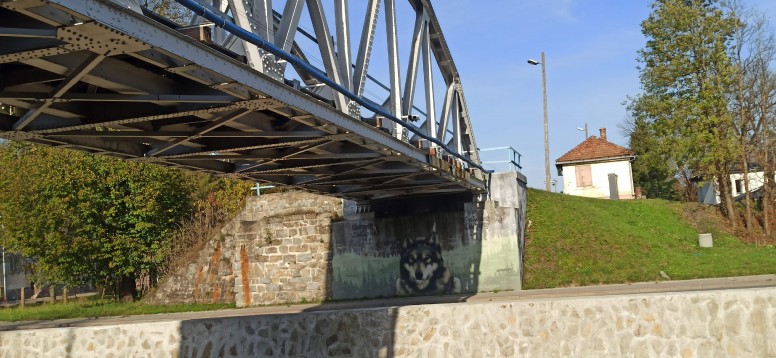 . a drugi z drugiej strony mostu.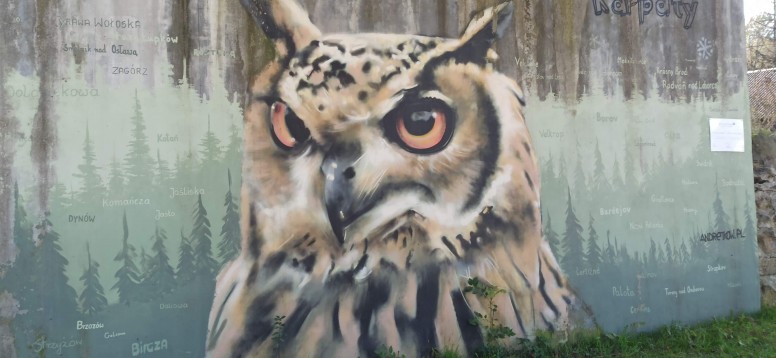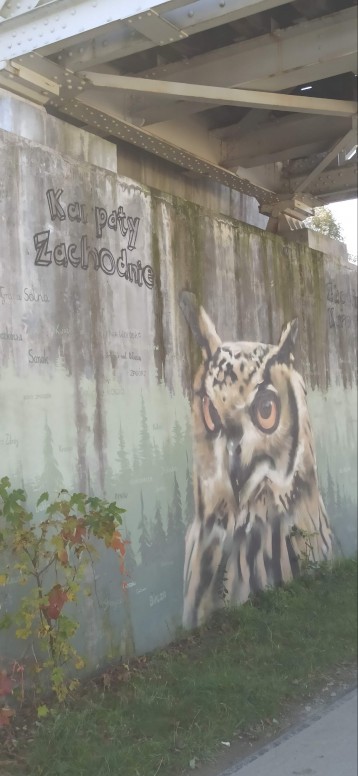 . Jest też Koło Gospodyń Wiejskich..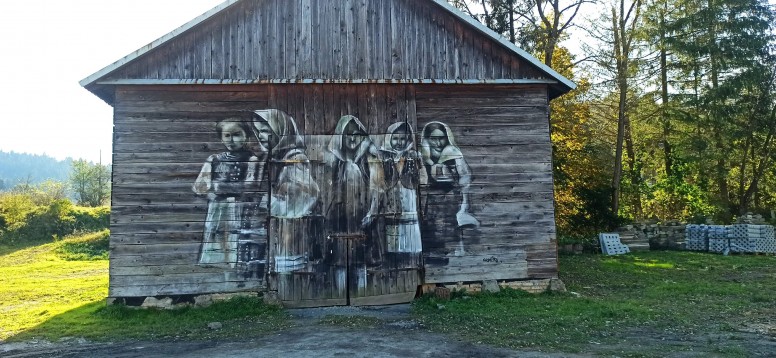 O rzesz, już wiem kto Mi tak zbrudził wóz, a umyć nie ma komu.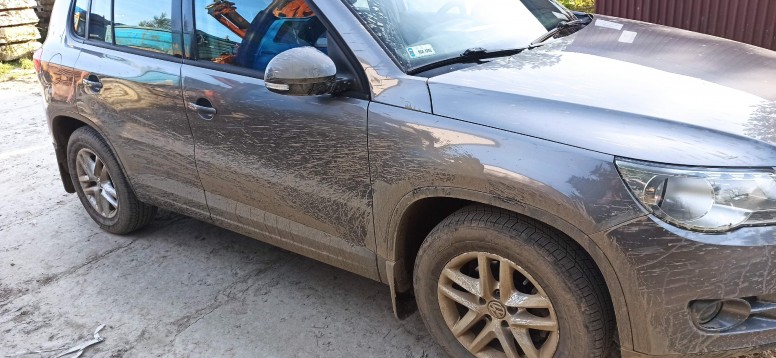 . Dobrze, że to służbowy :). Nie będę go mył, bo jeszcze tu wrócę. Z błotnistym pozdrowieniem.
Rate