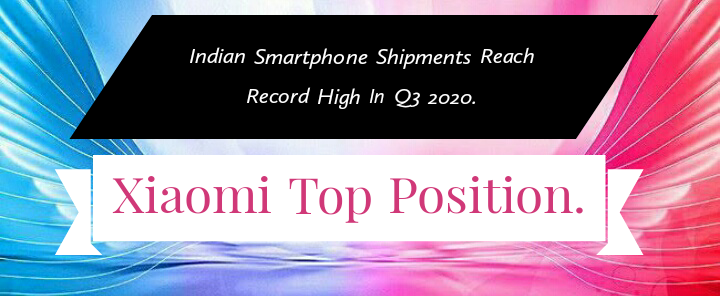 Indian smartphone shipments dropped by almost 50% in Q2 2020 due to the ongoing COVID-19 pandemic. This made for historic lows in the market, but it looks like Q3 2020 has given us a record high.
Tracking firm Canalys reported that smartphone shipments in India reached 50 million units in Q3 2020. This is an all-time record according to the firm, growing 8% year-on-year. Back in Q3 2019, India reportedly saw shipments of 46.2 million units.
Canalys analyst Adwait Mardikar explained that reduced lockdown restrictions have "created the perfect atmosphere for sustained growth." He added that online channels are also winning big with plenty of devices launching ahead of the festive season.
Canalys research analyst Varun Kannan also noted that Chinese brands accounted for 74% of Indian shipments in Q3 2020, making for a small change from 76% a year ago. This comes despite high-profile tensions between India and China in 2020.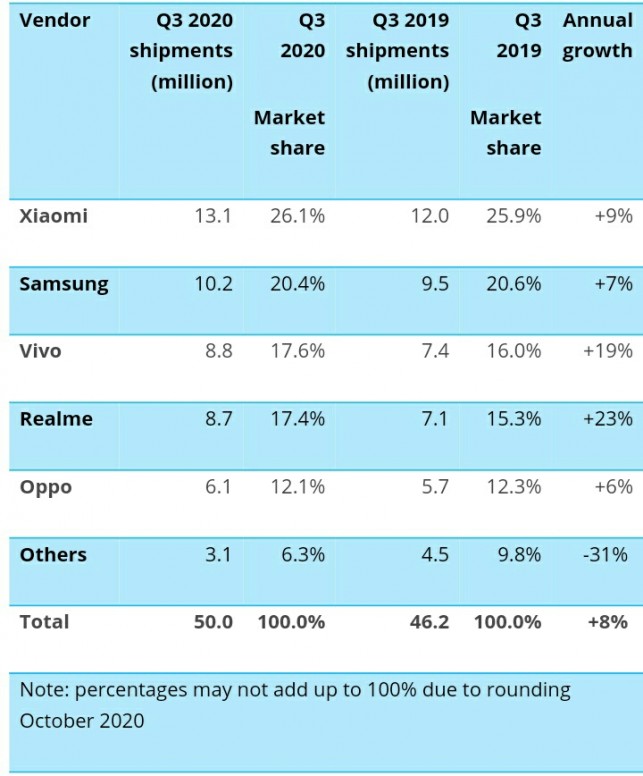 As for manufacturer rankings, Xiaomi came out on top in the quarter. The brand grew from 12 million shipments and 25.9% marketshare a year ago to 13.1 million shipments and 26.1% marketshare in Q3 2020.
Second-placed Samsung delivered 10.2 million units (20.4% marketshare) in the quarter, compared to 9.5 million units (20.6% share) a year ago. Rounding out the top five were Vivo (8.8 million units), Realme (8.7 million), and Oppo (6.1 million).