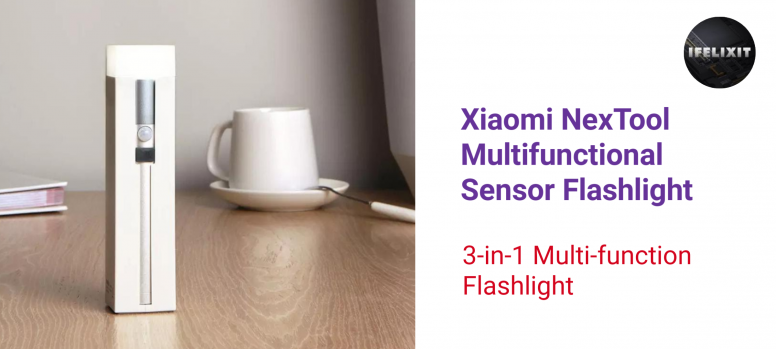 It's no secret that I'm a die-hard fan of Mi devices and gadgets. As an authentic die-hard Mi Fan, I will test and review any Mi Ecosystem heading my way. So stay tuned to your friendly neighborhood leading Reviewer for more goodies. Today I am gonna review the Xiaomi NexTool Multifunctional Sensor Flashlight - 3-in-1 Multi-function Flashlight with a sensor and can act as an emergency power bank.
It comes in a very nice packing. As a compact three-in-one multi-function flashlight, Xiaomi NexTool multi-function sensor flashlight integrates sensor lights for camping, as a wall lamp,stable lamp, as a flashlight and also as a power bank when you need it most.
NexTool Power Bank Flashlight supports four luminous modes: High (500LM), Middle (100LM), Low (20LM) and Strobe (500LM). The battery life of the first three modes is 4 hours, 9 hours and 50 hours respectively, and the beam distance can reach 150m, 70m and 30m respectively.
In addition, Xiaomi NexTool Power Bank Flashlight uses photosensitive and human dual sensing with an detection angle of about 120 degrees, the detection range of human infrared sensor is about 3 meters, and the light is turned off for 27 seconds after people leave, so that people come on and go out after leaving, which is both safe and energy-saving.
NexTool Power Bank Flashlight is built-in with a 2600mAh lithium-ion battery, the flashlight can be easily put into the bracket to get recharged, the charging input 5V/1A and takes 4 hours to get fully charged or charged at the bottom of the flashlight.
Xiaomi NexTool Power Bank Flashlight comes complete with all the installation accessories, convenient for rough and smooth surfaces with the 3M glue or magnetic fixture.
It is primarily a handheld flashlight that has an integrated rechargeable lithium battery and can double as a power back. The LED Beam is far and intensity is excellent using the XP-G3 diode and output of 500lm and 4 variable modes. It's really handy, I must say to carry around in your car for trips.