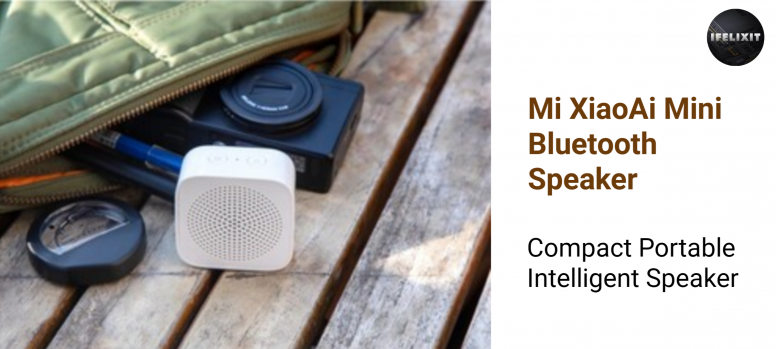 It's no secret that I'm a die-hard fan of Mi devices and gadgets. As an authentic die-hard Mi Fan, I will test and review any Mi Ecosystem heading my way. So stay tuned to your friendly neighborhood leading Reviewer for more goodies. Xiaomi launched the Mi XiaoAi Mini Bluetooth Speaker in July this year,bthe latest in the bluetooth speaker lineup.
Mi XiaoAi Portable Speaker as the name indicates, it's a compact portable speaker that can be easily carried around. Design wise, the new Mi XiaoAi Portable Speaker comes in a compact square-shaped body with rounded edges around the corner. The construction is made of ABS + PC material and equipped with a USB Type-C port.
Pairing is made easy with the automated pop-up window for Bluetooth connections. However, the feature is available only for the users of MIUI 12 and the high-end Mi devices and support for more devices is being added. For connectivity, it comes with support for Bluetooth 5.0. There are just two buttons at the top of the speaker, along with a microphone, one for power and the other for the microphone.
The device uses a USB Type-C charging port at the back of the speaker and a single charge can last for about six hours of operation.
The XiaoAi smart assistant can be activated by a single voice command which is very convenient. It can schedule shutdown time for the speaker, getting information about the connection status and power status. In addition to that, you can command it for playing songs and audiobooks and controlling the playback. Meanwhile, XiaoAi assistant only supports Chinese language.
The built-in XiaoAi assistant intelligent voice makes interaction more convenient with the Mi XiaoAi Mini Bluetooth Speaker. With Bluetooth 5.0 in place the transmission is faster and stable. In addition, it supports hands-free calling and can also be used for conference calls. Lastly, it's lightweight and compact, easy to carry around.