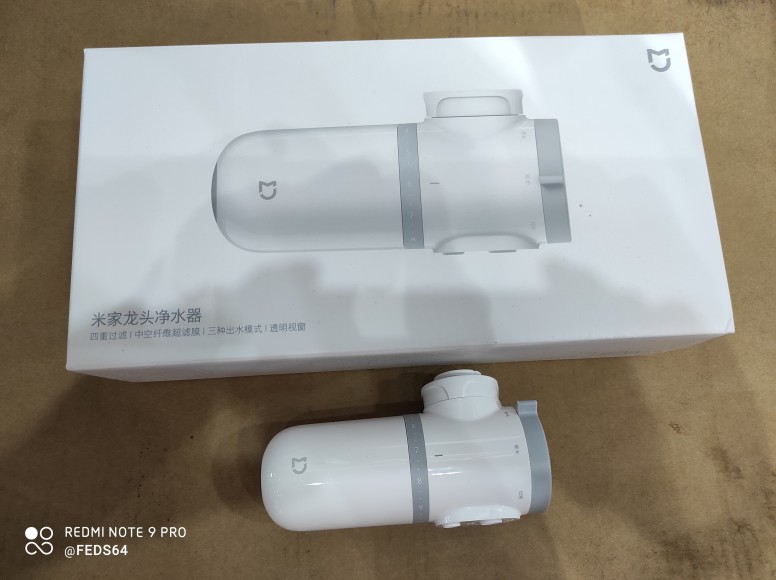 It's no secret that I'm a die-hard fan of Mi devices and gadgets. As an authentic die-hard Mi Fan, I will test and review any Mi Ecosystem heading my way. So stay tuned to your friendly neighborhood leading Reviewer for more goodies. Today I am gonna review the Mijia Faucet Water Purifier, with high-efficiency ultrafiltration technology to filter bacteria, quadruple powerful filtration, remove impurities and contaminants in water and yet retain beneficial substances.
Not only it comes with high-efficiency ultrafiltration technology, filter bacteria, quadruple powerful filtration, remove impurities and contaminants in water and retain beneficial substances but has three water outlet methods which can support different water needs, integrated with 4 Filter element that can be used for a year.
The Mijia faucet water purifier adopts a newly designed transparent window of the filter element, which can directly see the process of filtering tap water through the filter membrane and observe the use of the filter element at any time. There are four filtration systems, namely stainless steel filter, non-woven filter, activated carbon and hollow fiber ultrafiltration membrane, in which the filtration accuracy of hollow fiber ultrafiltration membrane is 0.1 μm, which can effectively filter harmful bacteria in water while retaining minerals that are beneficial to the body.
The three installation steps keep it easy and convenient for home and office use.
It supports three kinds of water outlet methods, water for cooking and boiling soup, raw water for cleaning dishes and bowls, and shower for washing fruits and vegetables, while saving purified water and prolonging the service life of the filter.
1 x Purifier

4 x Filter

4 x Thread Adapter

1 x Universal Adapter

3 x Sealing Ring

1 x Installation Wrench

1 x Chinese Manual



Iodine adsorption value: ≥ 1000 mg/g

Activated carbon accuracy: 50-100 mesh

Filtration accuracy: 0.1um

Recommended water temperature: 4 – 38 Deg. Celcius



Regularly clean and replace the filter element. The outlet of the faucet water purifier is generally not recommended for direct drinking. It is safer to drink after boiling.

One filter can last for Max. 3 months use.

Manually set the month ring for reminding filter replacement.



Beautiful design, simple and compact, easy installation. The snap-on rotary design makes it easier to replace the filter elements. The Mijia faucet water purifier can effectively filter rust, sediment, colloid and other particulate matter in the water, as well as residual chlorine and bacterial pollutants, to filter out good water and protect healthy water as witnessed through the filter window. It's one of those must-have items for a healthy lifestyle.