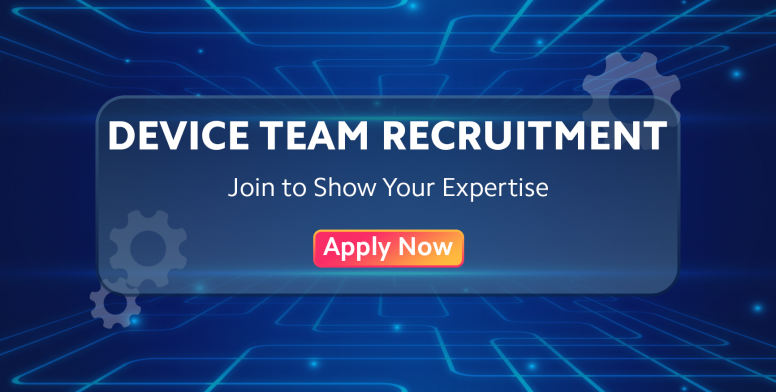 Greetings Mi Fans,
We found our Device Teammates. Thanks to all participants who at least tried to join. Here I'm going to announce the teammates who are chosen by their capability.


| | |
| --- | --- |
| Mi Community Username | Reply No |
| MAHIR™ | 21 |
| Raisul Islam Nill | 57 |
| nmD | 70 |
| Motabbarul | 86 |
| Rontu | 87 |
Congratulations Guys! Now let's rock with Mi Community!
**-**-**-**-**-**-**-**-**-**-**-**-**-**-**
Greetings Mi Fans,
As the Mi Community Bangladesh is growing extremely fast, so is the need for quality content contributors, and for this purpose, we formed various Special Teams to contribute to different Sub Sections and we are recruiting true Mi Fans to work closely with Mi.

The Device Team tries to help others query. So today we are here, looking out for dedicated Team Members who have a passion for helping others.
Benefits
Promotion to a higher management level.
Talk to the administrative directly.
Higher Read Permission on Mi Community Platform.
Access to MIUI Closed Stable update.
Priority of joining Xiaomi Bangladesh events & Community activities.
Larger attachment size.
More chances to get your posts promoted.
Special Community rewards.
Work and grow with like-minded team members.

Note
Willing to follow Mi Community and Device Section Rules.
Members who always helped others will have more chances to get selected.
Have to create at least 4 MIUI/Device-related articles per month.
You can still help others within the recruitment time.
Actively discuss with other members of the Device Telegram group.
Friendly, Cooperative and helpful attitude towards fellow members.
Ensure that your work is in under Device section so that it can help in increasing your chances of selection.
Anyone from any other Mi Comm Special Team should have completed a min. 3 months in that team & will have to resign to join here.

How to Apply ?

Give a brief intro of yourself by reply.
Mention your current device model.
Give the reasons for your choice & why you should be selected.
Share links of your previous Top 5 threads you shared on Mi Community (if any threads posted).
Didn't create any thread yet? You may post it before October 31 and update your application.

Deadline
Apply by October 31, 2020. (GMT+6)


Result Announcement
Result will be announced with the selected applicants by November 03, 2020.(GMT+6)
Subscribe Our Official Telegram Channel