Hello all you wonderful MIUI fans out there! I'm your friendly neighborhood Mod
天
经
地
米
!
A while ago I made a new entry to my
Let's Talk Tech series
that brought up the subject of Google's security issues and whether that should compel Xiaomi to stop using Android as the base for our MIUI. Your response was intense!
Just look at this poll attendance and the amount of feedback! Clearly this is an important topic for you guys. Because of that let's keep talking.
Mostly the issue behind users wanting MIUI to divorce itself from Android is due to Google's notorious security and privacy issues. Patches that come late and are still ineffective even when they finally release, malware infecting a plethora of apps found on the Playstore and even Google's own prying eyes which its been penalized for many times yet still continues to do. The Selfish Ledger is one of the most terrifying internal memos the company has had leaked to the public.
But another thing to look at is how Android might be holding MIUI back. Over the years Android's newest features have become increasingly clones of older MIUI features. This started as early as 2016 with the release of Android Marshmallow which featured the Permissions Manager for the first time. However as MIUIers we know the feature is much older than that. So with the base OS lagging further and further behind MIUI it's feeling less like a base and instead more like dead weight that's slowing down MIUI's explosive progress and dragging it down. Even worse as was the case with the Permissions Manager it actually conflicted with MIUI's preceding feature and caused long lasting problems and more work for Xiaomi to fix.
So leaving Android behind might be for the best. Most of you seem to think so. But we should keep in mind that even if Xiaomi abandons Android there's more than one way to do it. The first way is obvious. Xiaomi could just enhance the existing MIUI into its own fully realized smartphone OS. The question is how much MIUI actually needs from its Android base. Now this could be immense like how reliant a building is on its foundation. You could have the best looking architectural marvel but unless it's on solid ground it's going to have problems. Famously:
Therefore another way Xiaomi could leave Android is to adopt another base. We all have seen it by now. Thanks to silly politics Huawei has been forced to abandon Android. But they were ready for that. Harmony OS was initially designed for smart home devices in Huawei's bid to challenge Xiaomi's dominance in IoT. But with this monkey wrench thrown in its path Huawei's now Harmony OS 2.0 has been developed for their smartphones. This is a complete and separate smartphone OS with all the pieces necessary to stand on its own without Android. If Xiaomi was so inclined it could easily swap out Android as a base for Harmony as a base. And it looks like Xiaomi is considering this option.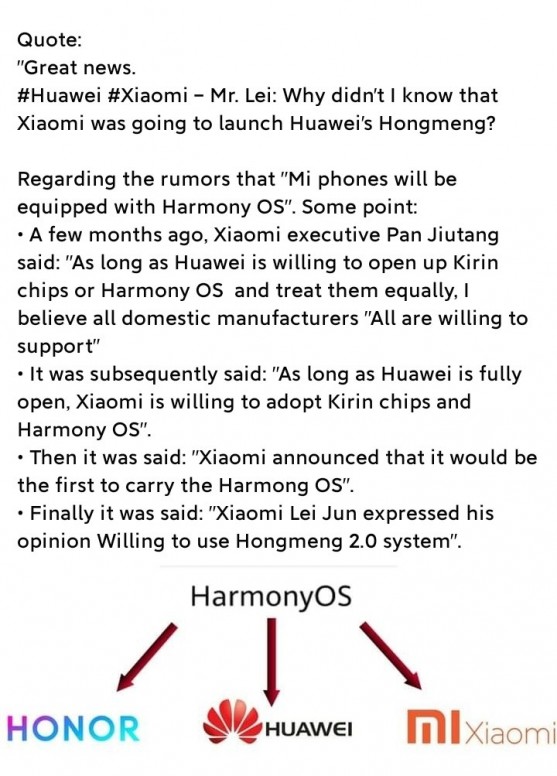 So let's discuss. What do you think Xiaomi should do? Should it stick with Android in spite of all its problems? Should it set off on its own and give us the MIUI OS free of outside influences? Or should it play it safe and exchange one base for another in Harmony OS?
Rate