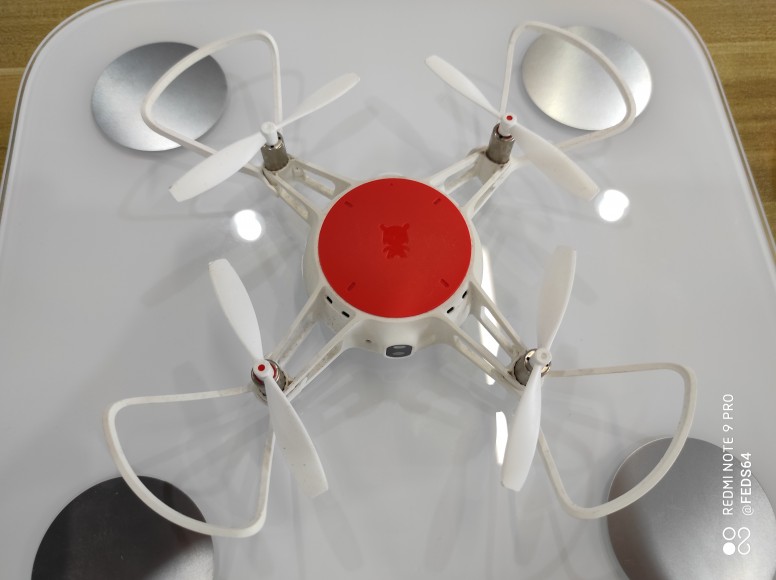 It's no secret that I'm a die-hard fan of Mi devices and gadgets. Mitu Mini Drone is small in size for easy and fun to play. I won't consider this as a toy, I would say it's a novice drone which is equipped with a 720P HD camera to record the action from the air.
Small enough to fit in the palm of your hand, Mitu mini drones feature signature technologies and impressive stabilized frames. They are perfect for novices looking to practice their piloting skills. Their smaller sizes also mean they can be flown indoors, whizzing down narrow corridors, and performing delicate maneuvers with ease. Discover which mini drone will set your adventure free.
To make it easier to use this drone, Mitu provides landing and takeoff features using only 1 button. The distance between the remote control and the drone can reach 50 meters and a height of 25 meters.



To make it easier for you to fly this drone, Mitu has embedded a headless mode feature that allows the drone to fly in the direction of the remote control regardless of the position of its head.



The use of advanced sensor chips makes this drone able to fly more stable.



You can live stream the drone footage directly to your smartphone via the 5.8GHz WiFi signal. Video resolution reaches 1280x720 and photo resolution reaches 1600x1200.



This drone design is very small, making it easy to carry and also very light, only 88 grams in total.



The body of this drone is made of durable material, not only that. You also get 4 propeller guards to prevent the propeller from breaking during collisions with other objects.



The MITU RC drone has a multi-machine infrared battle function, enjoy yourself with your friends.



Battery Type: 920mAh LiPo

Flying Time: 9~10mins

Charging Time: About 60 mins

Control Distance: 50m

Control height: 25m

720P Camera 1280 x 720

WiFi IEEE 802.11a 5GHz



Scan the QR code and download the English Version App.
Mitu Drone Mini might be stated as you grade remote-controlled four-axle aerial drone, enabling users to obtain a better flight control experience and enjoy aerial photography at a low cost. With its small size, light weight, good positioning effect, high playability, and clear image transmission, it makes a better tool as a trainer and helps you grasp the technique for aerial photography and videography. It's affordable for those still new in flying a drone and saves the high cost of crushing a standard size drone.