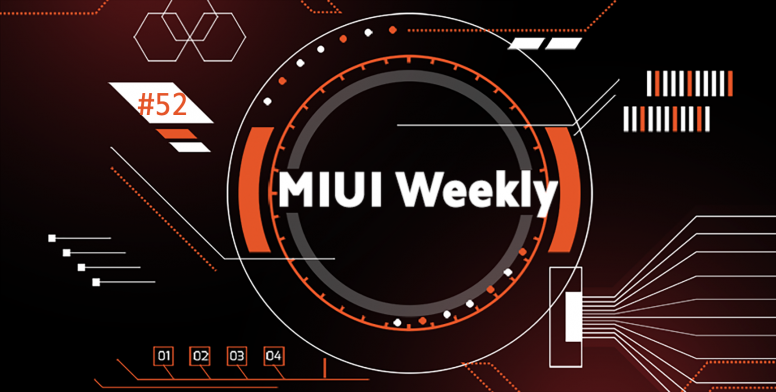 Hello Mi Fans,

Our very own and favorite MIUI was first launched in 2010. MIUI has since developed rapidly and currently have more than 300 million monthly active users. Together we've witnessed the amazing progress of MIUI ROM, from the very first V1 to the current stunning MIUI 12. MIUI has always tried to live up to its promise to redefine your smartphone using experience. Our MIUI developers work tirelessly to bring amazing features to you from time to time. And our task is to introduce you to those new features, provide you useful tips & tutorials and keep you updated with anything and everything that relates to MIUI.

And today we are here to present to you this week's edition of MIUI Weekly. Here we have compiled all the MIUI threads together that have been posted in past week.


Track Time Zones around the World Most Conveniently on Your Mi Phone : Know More! by Crossfiree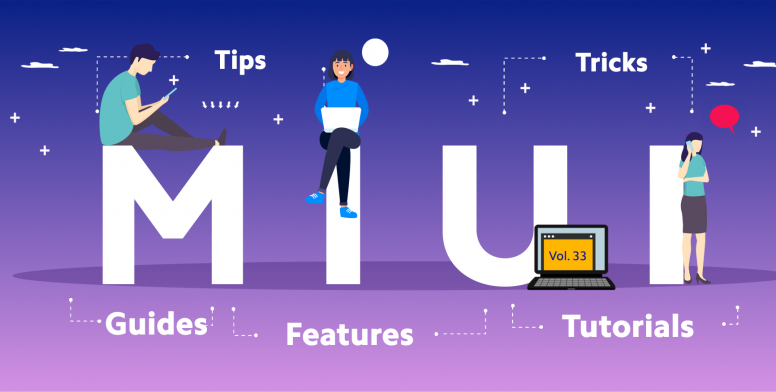 Do you have loved ones who live in different time zones? Have you ever traveled to a place where the time zone is not the same as where you live? Be it calling your friends and family overseas or contacting your business clients located at different time zones, we often find it difficult to keep a tab on time of different parts of the world. Isn't it?With MIUI stock clock app, you can easily add different world clocks there to check the timing of different cities around the world. And now with MIUI 12 that feature has got some interesting additions and a refreshing look! This feature is handy, especially if you need to coordinate with someone in a different part of the world. Today let's see how we can utilize this feature to it's fullest.
Mi Remote v5.9.9G Is Released. Changelog & Download Links! by Prince26712



Mi Remote is an all-in-one app to control all your household electronic appliances such as TV, AC, Set-Top Box etc. Mi Remote has all the information you need about your favorite TV shows, so you can switch the channels faster or even watch the shows running on your mobile phone. Supported Appliances: TV, Air Conditioner, Set Top Box, DVD Player, Projector, AV Receiver, Camera etc. Supported Brands: Samsung, LG, Sony, Panasonic, Sharp, Haier, Videocon, Micromax, Onida etc. Supported Phones: Samsung S4/S5/S6/S6 Edge/Note 3/Note 4, HTC One Series, Mi 4/Mi 4c/Mi 5/Redmi 4/Redmi Note 2/Redmi Note3, Huawei Honor 3/6/6 Plus etc.
Read full thread here:
https://c.mi.com/thread-3352929-1-0.html
Mi Home App V5.8.33 Released: Changelog and Download Links by J C Paul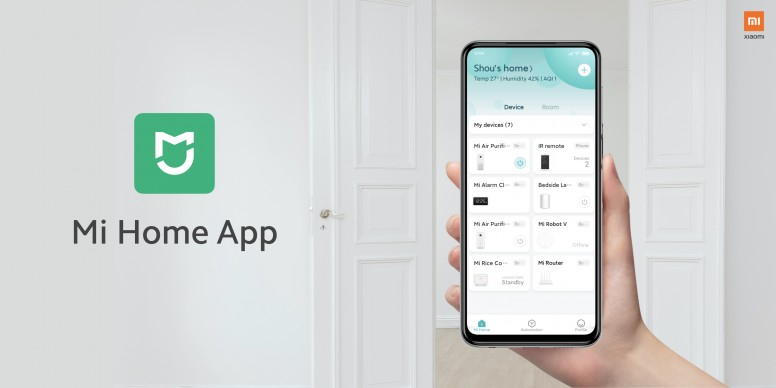 Mi Home is an all-in-one professional app to help you manage your intelligent Mi devices/gadgets with an ease. It supports almost all smart Mi devices and let you control them directly from your android phone. Mi Home app allows you to: Add new devices with few easy steps, Control your devices wherever you are, Get the status of your devices in real-time, Share your devices with friends & family members, Set-up & perform intelligent tasks.
Read full thread here:
https://c.mi.com/thread-3380447-1-0.html
Dark Mode or Light Mode: Which One Do You Prefer For Your Mi Phone? by Crossfiree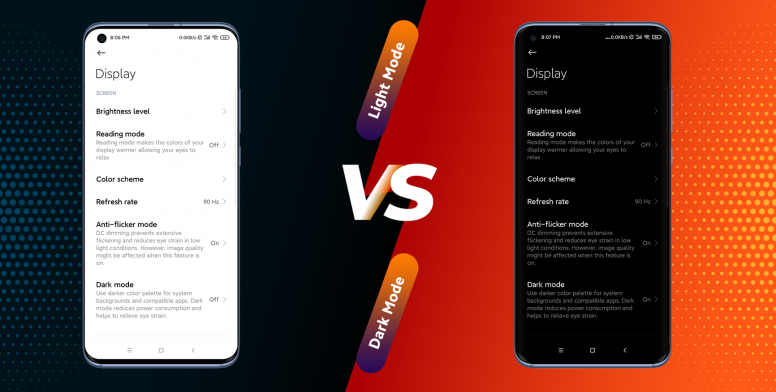 The battle between dark mode vs light mode is simply never ending! Since its inception Dark mode has definitely taken over the tech world. Users everywhere have different tastes, different expectations, different reactions to certain stimuli, but there will always be an ardent fan base for Dark UI. Dark mode is believed to be an eye-friendly alternative to the traditional blindingly bright user interfaces sported by most apps, sites, and platforms. But many of the users have immense preference for the light mode as well.
MIUI Themes App v1.6.2.9-global Is Released. Download & Feedback Here! by abhijitdevnath



MIUI Themes App is one of the most popular UI customization app, but it's till now limited to MIUI Users and comes inbuilt with MIUI ROM. Hope, you are enjoying the millions of themes, wallpapers, ringtones & fonts available to download from the MIUI Theme Store & the good news is that MIUI Themes app has got the update with some major changes!
Mi Community App V4.5.8 Released: Changelog & Download Links by J C Paul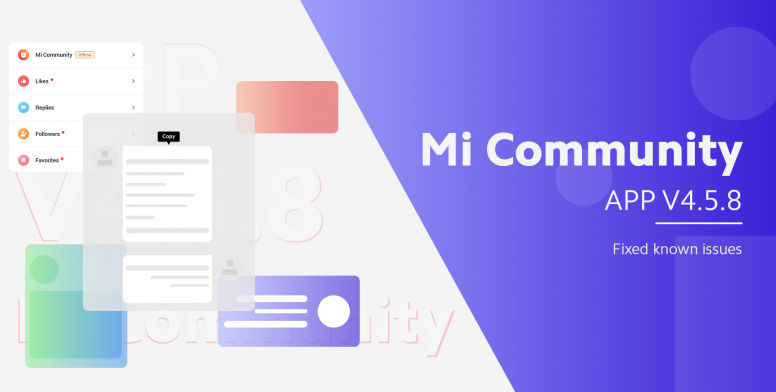 Mi Community is Xiaomi's official forum and an online home for Mi fans from around the world. Mi Community is Xiaomi Community's official android app and a home for people all around the world. It helps you share your ideas and interact with other Mi fans on-the-move. It offers a fast and intuitive interface to post threads and comments, read news and interact with others.
Read full thread here:
https://c.mi.com/thread-3379939-1-0.html
MIUI Weekly Bug Report: Vol. 29 All You Need to Know about Redmi Note 9 Pro Top Issues and More! by brokЭn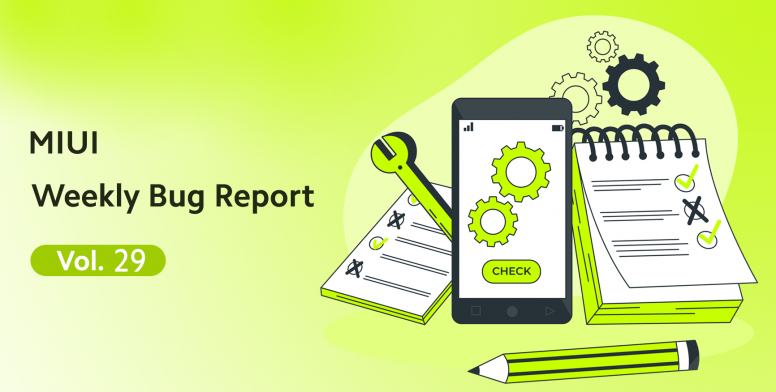 As MIUI keeps on evolve and grow, some issues may come and intefere with the smoothnes and functuality of the phone in Daily use. That's why Mi Testers and Mi Fans are hard working in finding and reporting those issues , so the developers will provide fixes ASAP. In this new series of threads, we plan to share with all of you Mi fans, the most common issues found in the ROM. So, let's get started with the list.
Read full thread here:
https://c.mi.com/thread-3351846-1-0.html
Mi Video v2020101000 Released: Full Changelog and Download Links! by abhijitdevnath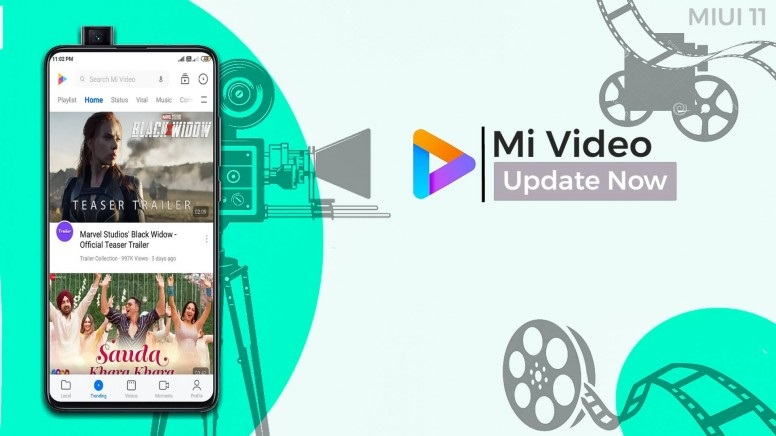 Mi Video is one of the best video players for Android phones which is designed by Xiaomi. With Mi Video you get curated feeds with content from Hungama, Sony Liv, and Voot. Alongside this, you can also view topical YouTube videos suggested to you based on your viewing preferences. Here I'm providing you the latest version of Mi Video that has been released with some optimization.
That's a wrap up for this week. Will see you next week with another volume of MIUI Weekly
Vote for Your Favorite Thread!