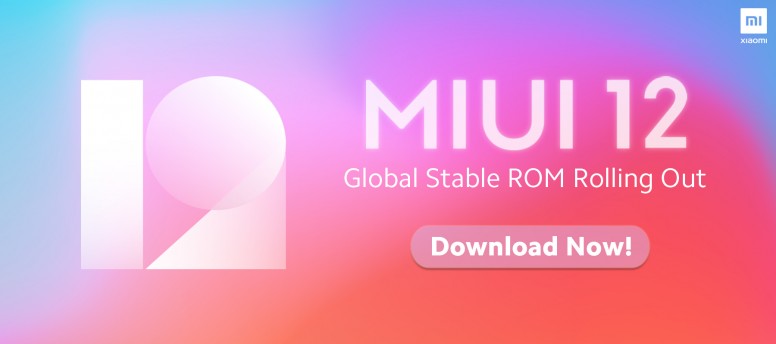 Dear Mi 8 Lite users,
Great news!!
MIUI 12 is here! The all new MIUI 12 Global Stable ROM v12.0.3.0.QDTMIXM for Xiaomi Mi 8 Lite [platina] based on Android 10 is now available for download. Kindly check your Updater app for new updates or visit the download page (link below). Please leave your feedback after updating - it's very valuable for us.

For Flashing guide, read here:
1. Quick Guide To System Update
2. Detailed Guide to Unlock Bootloader and Flash MIUI Stable/Beta ROM!

⚠️ Important Notice :

MAKE A BACKUP OF YOUR DATA before updating.
If you are switching from Developer/Beta ROMs, a clean flash is required and this will wipe all your data. This is recommended to prevent from causing any serious damage to your device.
New: All-new physically based animation engine with advanced architecture will refresh your device's look.
New: Dynamic window technology takes switching screen orientation to a new level.
Optimization: Animations in selected scenes

Brand new visual design works for all types of content and languages.
Magazine-level layouts bring important things into the spotlight and make content structure clear.

New: Pull down a notification sent by a messenger app to turn it into a floating window.
New: Floating windows keep apps running in the foreground even when you pause to do other things.
New: You can minimize a floating window using a full screen gesture.
Optimization: Press and hold an app preview in Recents to choose between Split screen and floating windows.

New: Swipe down from the upper left corner to open Notification shade and from the upper right corner to open Control center
New: When Notification shade is open, swipe down from the upper right corner to open Control center
Optimization: Control center is now closed by incoming calls
Optimization: Press and hold redirection options
Fix: Control center wasn't always displayed correctly in landscape mode

New: Dark mode support is also provided for third party apps now.
New: Contrast is lowered automatically in low light conditions to protect your eyes.
New: Wallpapers can be displayed in darker palette when your device switches to Dark mode.
Optimization: Brightness and color improvements for wallpapers in Dark mode

Optimization: Full screen gestures are now ignored on the Lock screen alarm page
Fix: Home screen went black and started flashing after unlocking in some cases

Status bar, Notification shade
New: Screen lights up with an animation now
New: Status bar color gradient animation
Fix: Status bar wasn't displayed correctly with color inversion

New: App drawer allows you to keep your Home screen neat and categorizes apps so you can find them faster.

New: New animations bring the weather from outside directly to your screen.

New: Lite mode simplifies your device and brings essential features up front.

New: You can create folders with notes now.
New: New dynamic backgrounds look gorgeous!
New: Tasks are completed with a satisfying animation now.
New: Checklists of subtasks make managing your agenda much simpler.

New: New animations feel natural and refreshing.
New: Binging your favorite shows will be more convenient with our new video toolbox.

(Click on the ROM to download)
⚠️ Caution : This is for Xiaomi Mi 8 Lite [platina] Global variant only. Please be advised to flash the correct ROM variant for your device to avoid any brick and/or other incoveniences.
FIRMWARE INFO :
Device name : Xiaomi Mi 8 Lite [platina]
Region : Global
Software version : MIUI v12.0.3.0.QDTMIXM
Android OS : 10
Security patch level : August 2020

If you face any issues with the new update, feel free to report them through
here
or the Feedback app. Kindly add logs and screenshots and/or videos (if applicable) for bug reports.