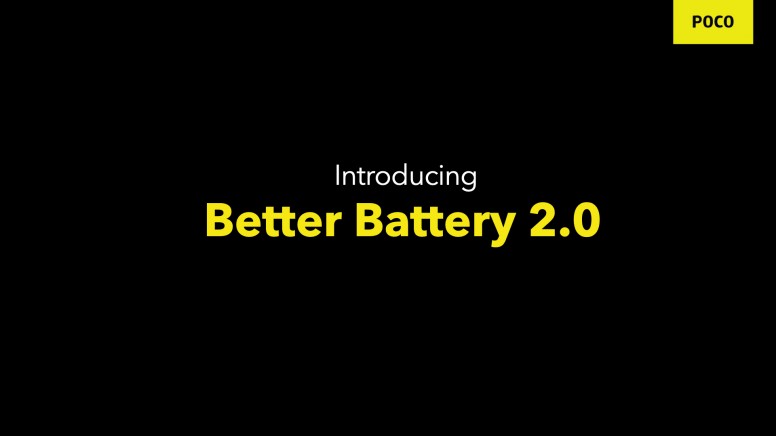 Dear Mi Fans,
With each new device launches, smartphone companies launch exciting new features too. If we see the launch eveent of Xiaomi or its sub-brands, we can see that not only flagship devices but even budget and midrange devices get exciting new features. For example, Redmi Note 8 Pro was the first smartphone 64 MP Camera.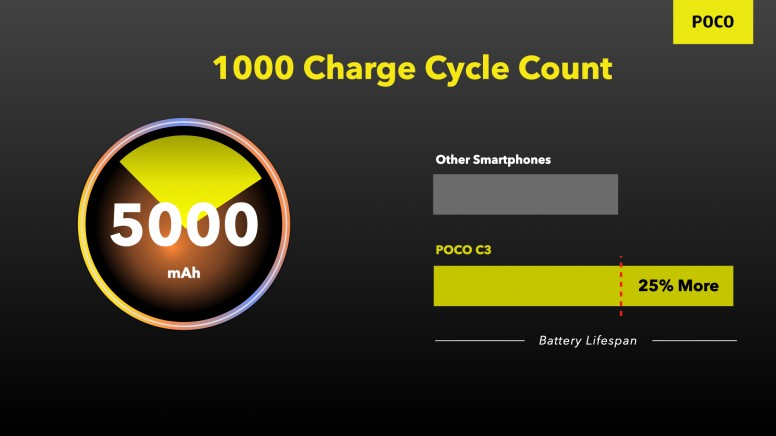 In the launch event of POCO C3, Poco announced that the POCO C3 comes with a new technology called Better Battery 2.0.
Due to this technology , the battery has a 25% higher lifespan as compared to battery of other smartphones.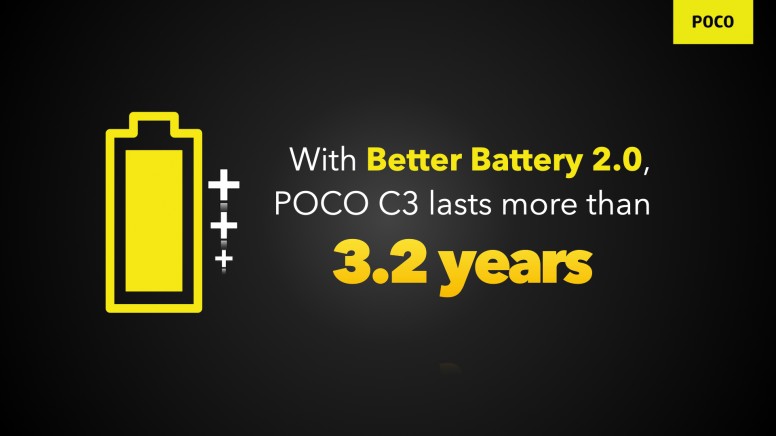 Thanks to Better Battery 2.0, your smartphone battery lasts over 3.2 years*.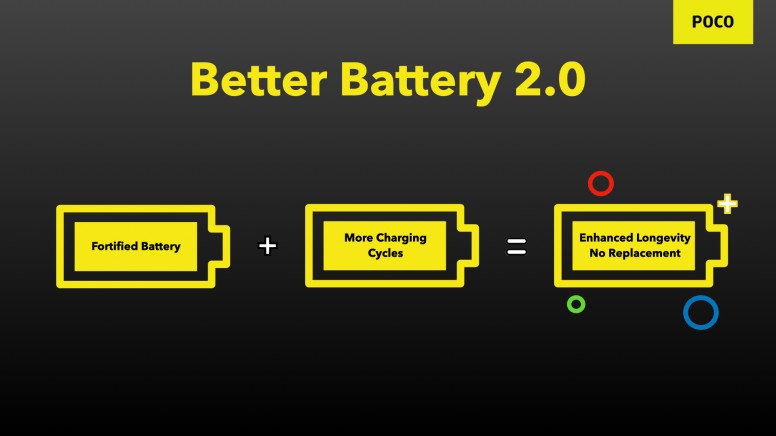 Poco X3 uses a fortified battery & as a result of Better Battery 2.0 , Battery is able to charge for more charging cycles hence Better battery 2.0 ensures an enhanced longetivity.
What do you think of this new feature ?
Do you want Better Battery 2.0 in other smartphones launched by Xiaomi ? Please state your views in the comment section below.
*Data Based on the Poco Labs