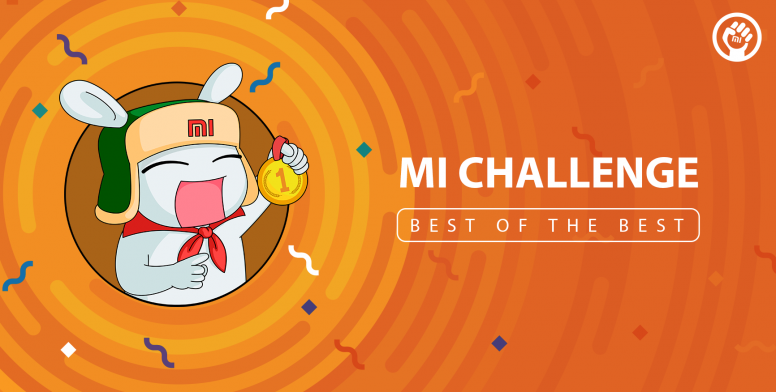 Announced on November 5
Finally the Mi Challenge came to the end! Maybe some of us easily completed the mission, some of us needed to work with all the abilities. Thanks everyone for your active participation. Now it's time to announce the winners!
Please send your contact info through PM including your name, address, postal code, email address and phone number within 12th November, 2020. Failing to do so, you will not be able to claim the prize.
Greetings Mi Fans!
It's time to announce something BIG! Mi Community Bangladesh is getting stronger day by day, and it's only because of the Mi fans who are the heart of Mi Community.
In order to make the Mi Community more interactive, we're going to introduce a brand new contest which will last for a whole month! Top 5 winners will be rewarded with awesome giftpacks which will include but not limited to Xiaomi Smartphone, Earphones, Mi Pocket Speaker etc.
Mi Challenge contest will be held simultaneously in the Mi Community of other countries! And winners of Mi Challenge of each country will be able to compete for the super prize!
Contest Synopsis:
Every day we will publish a daily missions that you should complete and post the result in the specific thread.
Your work will be judged by unbiased judges of the competition and entered in a table that will be available to everyone.
The difficulty of missions will increase towards the end of the contest.
First mission to be revealed on 1st October! Do not miss your chance to win!


Timeline for the Contest:
Duration: October 1-31, 2020
Result: On or before November 5, 2020
Missions list:
Daily Missions can be found here

Judging System:
9 Judges are divided into three groups. Each group works and rate once per three days. This will help to ensure that the work of Judges does not escalate from quality to quantity.
Judges:
*The Judges vote anonymously.
Prizes:
1st place: Redmi Note 8 Pro
2nd-5th place: Exclusive Giftpack containing Xiaomi gadgets
On some days, the top ten places will receive a special medal.
All of the participants will receive a special medal at the end of the contest.

Basic rules:
Only residents of Bangladesh may participate in the contest.
Administrators, Super Moderators, Moderators and Special user groups can't participate in this contest.
Each person participates only 1 time per day, unless the assignment provides otherwise. Only the first published work of the participant will be evaluated.
Those caught cheating will be permanently disqualified from Mi Community contests / activities.
If the winner does not get in touch within one week after the end of the competition, then his victory will be canceled.
Winners will be contacted via private messages in Mi Community.
Mi Community has the right to change the terms of the contest before its ends.

FAQs:
I missed the start of the contest, can I start participating from another day?

Yes, you can start on any day of the competition. But please note that you will not be able to earn points for the past days.
Why do I have less points than others?

The panel of judges decided so. If you think that there was an error in the accrual of points, then write a comment at the mission's thread. All applications are reviewed within 24 hours and a decision is made that is not subject to discussion.
Mi Fans, are you ready to accept our challenge?
We're waiting to see your mission accomplished!
Rate