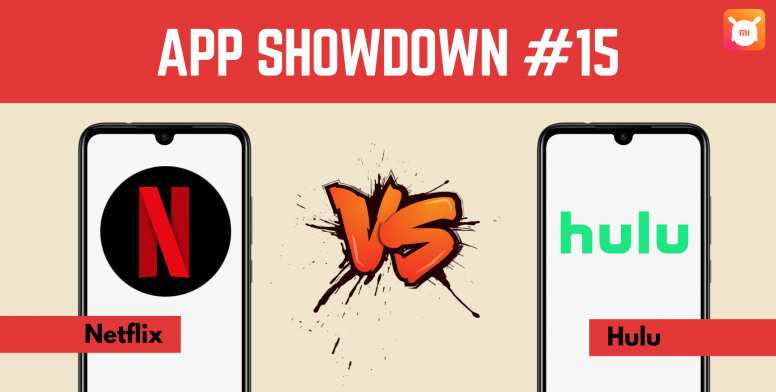 Hello lovely MI Community user,
How are you? Hope you all are fine and in a good mood. Our App Resources Team always focuses on sharing the best quality apps to our fellow MIUIers. In addition to our weekly collection and AppTrend, we bring you another series - App Showdown. In this series we will compare two apps (and also game) and give you a detailed analysis of the comparison. This round (#15) we have awesome duel from popular movie/series streaming application. Honestly, I wasn't "streaming movie lover" until my hubby start to work from home. Then I realize that some people maybe in the same conditions as me and turn become "streaming movie lover". Am I right? Raise your hand!
Today let's talk about Netflix and Hulu. Both app are very popular nowadays. Besides have awesome movie/series on their library, both also easy to use and the subscribtions is not too expensive. Netflix and Hulu also give the best offer on content. We all know that content become one of factor to choose which one is the best. Netflix offer tons of movie and popular serial TV like Stranger Things, Nacros, The Vampire Diaries, and more. Netflix also has their own original programming.
N E T F L I X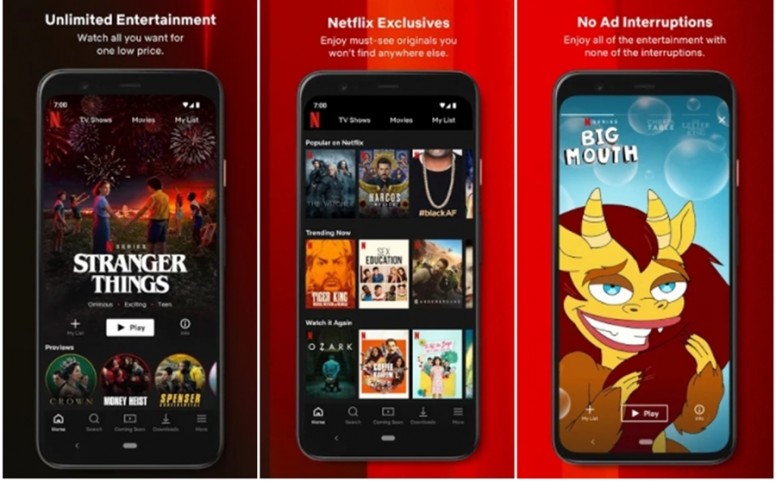 Refferst to wikipedia
Netflix, Inc. is an American technology and media services provider and production company headquartered in Los Gatos, California. Netflix was founded in 1997 by Reed Hastings and Marc Randolph in Scotts Valley, California. The company's primary business is its subscription-based streaming service which offers online streaming of a library of films and television series, including those produced in-house.
Now, you can get
Netflix
access from your mobile phone and also your TV. I am using Mi TV to watch Netflix by the way and works good.
More than 1,000,000,000 users have downloaded Netflix on Playstore. Netfilx has basic package and premium package. The basic one is about $9 per month and Netflix offer $16 per month for premium package. If you have purchased premium package, you got ultra HD, and can stream on four screens at once.


H U L U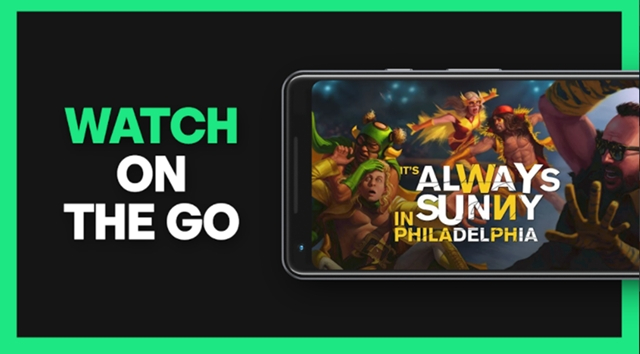 Meanwhile, Hulu has more Disney movie and give you access to loads of popular TV show Netflix but unfortunatelly I need VPN to download and use this app. I was read that Hulu only available in USA. Anyone here not live in USA and Japan, but can access Hulu without VPN? Let me know yea :)


Hulu
launched in 2008, and its quickly became one of favorite streaming app in USA. And recently hit 50,000,000+ downloader on Playstore now. On Hulu you can stream your favorite movie/series from anime to sports, watch tv shows, get live news and much more on your free time. Speak of price Hulu already beats Netflix. Hulu offered cheaper price than Netflix. It's basic service is $6 per month, while Netflix offered $9 per month. Both also have upgrade options.

Netflix and Hulu, both support all the major platforms such as Apple TV, Android, iOS, Mac, Chromecast, PlayStation, PC, Xbox, and various smart TV platforms. Hulu also supports Nintendo Switch. But, remember one thing, keep your internet in stable and good quality to get smooth and clear video.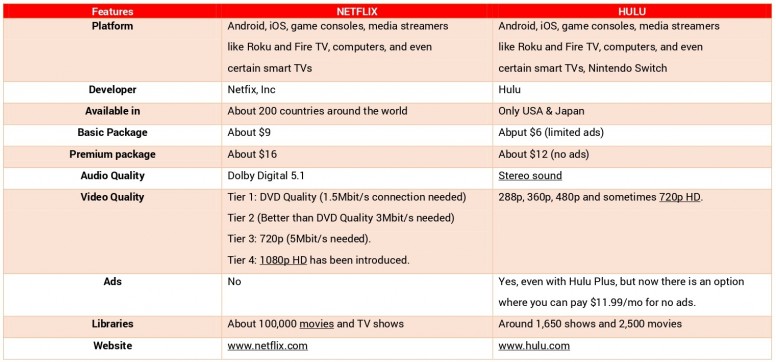 Netfilx and Hulu both have their pros and cons, you can try them before decide to purchase. There is free trial times period, you can use it. So, which one you like the most? I know that comparison can be subjective, but my heart to go Netflix. Share your opinion and let's discuss! Don't forget to give your vote. See you on the next App Showdown!


Thank you all for reading and voting!
Have recommendation to the next App Showdown thread?
Write on comment or send me PM
Rate