Hello,

I own a Mi MIX 2S and had issues with the fingerprint sensor. At the beginning it failed only sporadically but after some weeks it did not work anymore.
The CIT displayed the following result:

SPI test: failed
Reset pin test: failed
Interrupt pin test: failed
Pixel open test: spinner



So I decided to replace the sensor. After replacement it stillt does not work. All test (except pixel open test) succeed, but an alert is displayed in chinese, which I can't understand.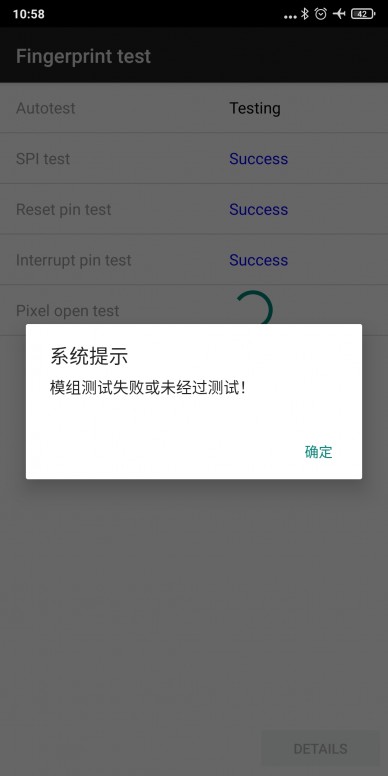 Can anyone help me?

Thanks and regards
Chris