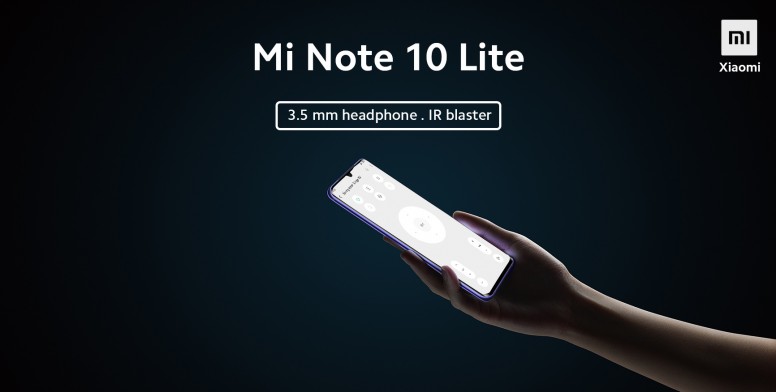 Hello MIUIers,
Assalamu Alaikum
, Greetings from Mi Community Bangladesh. Hopefully, everyone is fine and healthy in this
COVID-19
situation. Recently Xiaomi Bangladesh has released the Mi Note 10 lite
Click here for Details.
Today I will talk about knowing 3.5mm Headphone Jack, IR blaster Mi Note 10 Lite.
Considering the Fans, Xiaomi is using 3.5mm headphones and IR Blaster . This will give users a new experience. So let's take a look at these 3.5mm headphones, IR Blaster without delay.
Let's get started at 3.5 mm headphone:
A small round connector for accepting the pin-shaped plug from a standard pair of music headphones. Older phones used a smaller 2.5mm jack for phone headsets. Either size can support stereo sound and/or a microphone, depending on the number of separate connector rings on the plug or jack. 3.5mm refers to the approximate diameter of the connector. 2.5 and 3.5 mm connectors look very similar, differing only in size.

Now IR Blaster:
The "IR" in IR blaster simply stands for "infrared." The hardware itself is also equally simple to understand. If your phone has an IR blaster, it allows you to send commands, via infrared rays, to another device, such as a television, set-top box, or stereo that is compatible with IR remotes. The main advantage of using an IR blaster-based device is that you don't have to go through a cumbersome Bluetooth pairing process and that you can use it with older devices that don't offer Bluetooth or wireless connections.

The Mi Note 10 Lite also has an in-display fingerprint scanner, an audio jack, NFC, and an IR blaster. The phone ships with MIUI 11 based on Android 10.

What do you think about the 3.5mm headphone & IR Blaster of the Mi Note 10 Lite?
Let us know in the comment section below!
✪ About Mi Community Bangladesh:
Country's largest Tech Community Mi Community Bangladesh is the hanging out place for all the Bangladeshi Mi Fans. Here we share the latest news and happenings about Xiaomi in Bangladesh. All official product launch announcements, sales updates, event registrations, and other news and conversations related to Xiaomi Bangladesh are also published on this platform. More importantly, this is where we can interact with the like-minded Mi Fans like you!
Download The Mi Community App