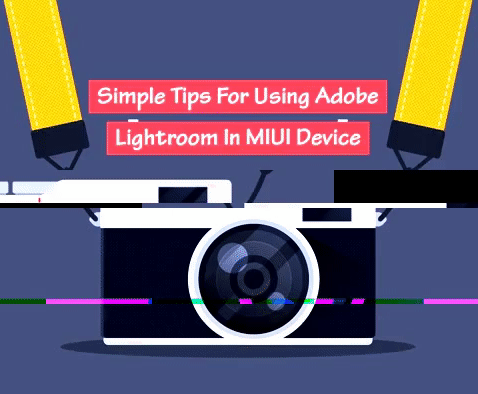 Hello Mi Fans!
Mi Community Global Photography Forum where you'll find everything about photography you want! Your presence is our motivation to do better!
Xiaomi Smartphones can take amazing photos but we have to add some touchup in our captured photographs to attract the observer. Mostly we will use Adobe's lightroom, Google's snapseed to edit our pictures. But my aim is to show how Adobe Lightroom edits can take your smartphone photos to the next level.
Adobe Lightroom is a free, powerful photo editor and camera app. It empowers you in your photography, helping you to capture and edit stunning images. With easy-to-use image editing tools like sliders, or filters for pictures, photo editing is made simple. In My thread will teach you about some great tips on Lightroom.

If your phone supports, shoot the picture as RAW. A RAW photo saves more information and provides advanced editing freedom & also without affecting the picture quality, you can adjust white balance, exposure, pull details and more. As our MIUI stock camera app can shoot RAW in pro mode besides that you can take advantage of Lightroom's camera function because the Lightroom app has its own shooter and supports RAW output.

Under the Light button at the bottom of the screen you will find these options. Adjusting the contrast, highlights, shadows, whites, and blacks to achieve the right lighting effect to your image.


Under the Color section of the screen you will find these options. White balance is adapted for sliders in colour and temperature. A picture may be bluer or more orange at a temperature that extends between the green and the magenta.


Under the color section will also have the vibrance and saturation options. Increasing the vibrance and saturation by much can give your images an over-processed look.


While images are taken in the dark, the common issue is that ISO must be increased, which causes more noise. Images can be cleaned by using the noise reduction slider. it can make your skin of the image with smooth look and less detailed.


You might come across one of the most frustrating errors in photography, that your photo is slightly misshapen, don't get too upset; most of the time it can be fixed using the Lightroom geometry tool. Just find the Geometry section of the Carousel option and tap it.Simply tap on the Guided Upright icon and draw lines following crooked elements, both vertically and horizontally.


Sometimes your photo boarders just need a lite trimming or crop. In this case, go to the Crop section in Lightroom then Rotate and crop the image.


Selective edits tool is useful when a section of your photo is overexposed, or maybe you just want to make something darker to bring more attention to your subject. Tap on the Selective section if you want to customize your image, then start editing by adjusting the Light, Color, Effects, Detail, and Optics options finally you will get best output.

check out the below are some of the photos which are edited by using Adobe Lightroom Editor
1.

2.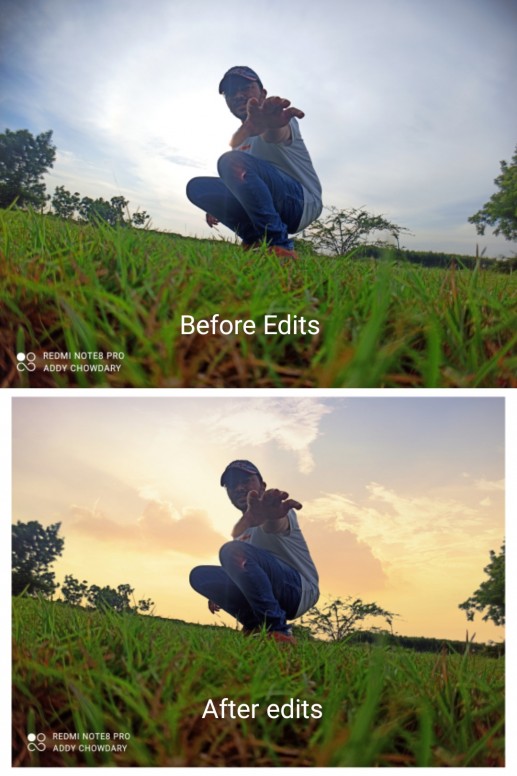 3.

Main Image Editng Credits :Adobe Lightroom & Sub Editing Credits: MIUI Gallery App
I hope you all like it!
Let me know your valuable replies in the comment box section!!
My Support & My Inspiration