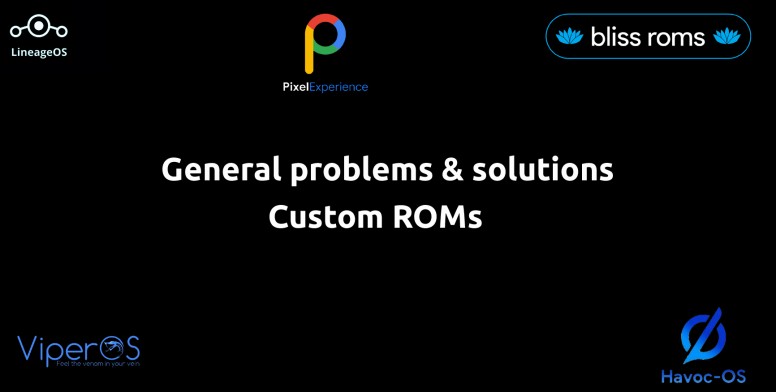 Hi, Mi Fans,
Greetings to you all. Many of you are fond of using Custom ROM. But many of you do face many problems. Today we will discuss about them with possible solutions. Let's start.

i) Internal Storage Lock: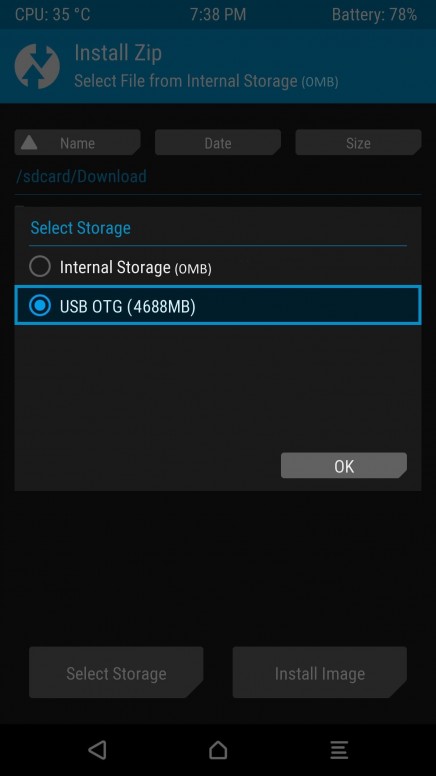 Flashing with TWRP recovery nowadays results in internal storage lock. In this case, if you click on the internal storage, 0 MB is shown as available storage. Many of you have seen that it requires password to access the internal storage. The most used, updated and having many featured custom recovery is Orange Fox Recovery. Find your device specific flash zip file and flash from the TWRP using memory card. Keep the file in your memory card as TWRP can access the memory card. After flashing the Orange Fox Recovery, you will be able to access the internal storage.

ii) System Destroyed: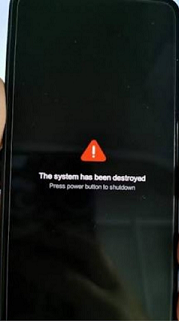 Many times after flashing you might see this messeges. Just reboot in the recovery, format all (if you want you can uncheck the internal storage) and then flash any other Custom ROM or your device's official ROM. If still you have problem, then flash official fastboot ROM. Check this thread to know how to flash fastboot ROM.

iii) Flashed Successfully but Doesn't Boot:
This happens many times, you successfully flashed the custom ROM by following all the prescribed manner but after reboot, there is nothing and it keeps restarting. Just find a suitable custom ROM or flash official ROM. Your problem should be solved.

iv) Can't install any app, no playstore:
Basically this happens if you have flashed a custom ROM that has not included GApps or Google Apps by default. You have missed that GApps are not installed or you forgot to download the GApps. It is suggested that you download the GApps included custom ROM or download the compatible GApps.

v) GApps can't be installed: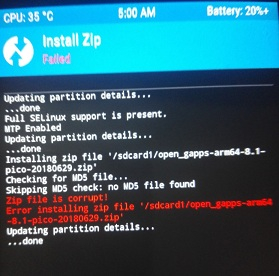 This is a very specific problem which is very disappointing. This happens when you have flashed a custom ROM, say for example, based on Android version 10. So, you downloaded the Android version 10 compatible GApps zip file. But when you try to install this, the recovery says that this zip is not compatible or it shows a specific Android version name. So, you have to download that GApps file. This happens for two reasons - a. the custom ROM is actually based on another Android version but some developers have lied; b. we don't know the reason, if the first one is not true. It's better to flash another compatible custom ROM.

vi) FM Radio doesn't work:
Please note that the custom ROMs are ported by the developers on their own, they are mostly not official persons; these ROMs are based on another ROM which is primarily not for your devices. So, there can be many issues, among them FM Radio issue is the most found one. So, if you are a fan of FM Radio, please stay on using the official ROM.

vii) Many apps don't work:
This happens generally to the recorder app, compass app, and most of the Xiaomi developed apps like Mi Cloud, Mi Notes, etc. These apps are compatible with MIUI not with AOSP based custom ROMs. So, please be informed about that.

viii) Some know issues:
After installing you may see that there are issues with calling, Wi-Fi connection stability, issue with earphones not working properly and many other issues like fingerprint not working. Generally developers or custom ROM porters try solving them in the next updates, but if you can't wait that long, then switch to another custom ROM. The best way is to check the Telegram group of the custom ROM so that you can see the issues and opinions of other users and can know about known issues.

Miscellaneous Tips:

Please keep a laptop or desktop PC in the time of doing the flashing.
Keep all the necessary files in the memory card to avoid any unwanted events.
You can know all general flashing guides from here.
The brick issues, unlocking issues can be known from here.
Please note it that, you are responsible for any losses to your device, you should know about what you are doing.


If you have faced any kind of problems other than above, feel free to share in the comment section.


You may like:

Coronavirus (COVID-19) Advisory:

Wash your hands frequently
Stay Home, Stay Safe

Maintain social distancing
Using gloves when you're going to the market / super shop.
Use a face-mask as much as possible.
Using Dettol / Savlon when doing laundry.
Use the sanitizer and tissue to clean Home or office door locks and handles and then use.
Clean children's toys, kitchen utensils, dining tables, chairs, etc.

Avoid touching eyes, nose and mouth

✪ About Mi Community Bangladesh:
Country's largest Tech Community Mi Community Bangladesh is the hanging out place for all the Bangladeshi Mi Fans. Here we share the latest news and happenings about Xiaomi in Bangladesh. All official product launch announcements, sales updates, event registrations, and other news and conversations related to Xiaomi Bangladesh are also published on this platform. More importantly, this is where we can interact with the like-minded Mi Fans like you!
Download The Mi Community App

Rate