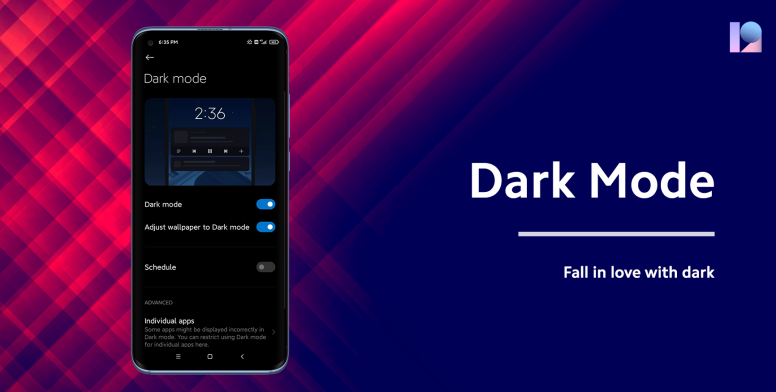 Hello Mi Fans,

Users everywhere have different tastes, different expectations, different reactions to certain stimuli, but there will always be an ardent fan base for Dark UI. Dark mode is believed to be an eye-friendly alternative to the traditional blindingly bright user interfaces sported by most apps, sites, and platforms. We spend most of our day staring at bright white screens dotted with colored words and images, and it can quickly take a toll on our eyes. Dark Mode is here to give you relief from eye fatigue that comes from using a deluge of white screens and also improves readability by remolding various UI elements.

MIUI 12's revamped Dark Mode undoubtedly gives you an aesthetic appeal with it's cool and sleek looks. It can reduce strain on eyes & save battery on your device. A feature that's apt for low light condition as well. And now you can enable it for 3rd party apps too. Also built-in dark mode capabilities will tout smart wallpaper dimming. As you will observe, it will automatically darken bright wallpapers to better fit in when Dark Mode is enabled without diminishing wallpaper quality. I love how it automatically adjusts contrast depending on my environment. This will go a step further than existing device brightness auto adjustment functionality and vastly improve dark mode legibility.





Wallpaper Dimming: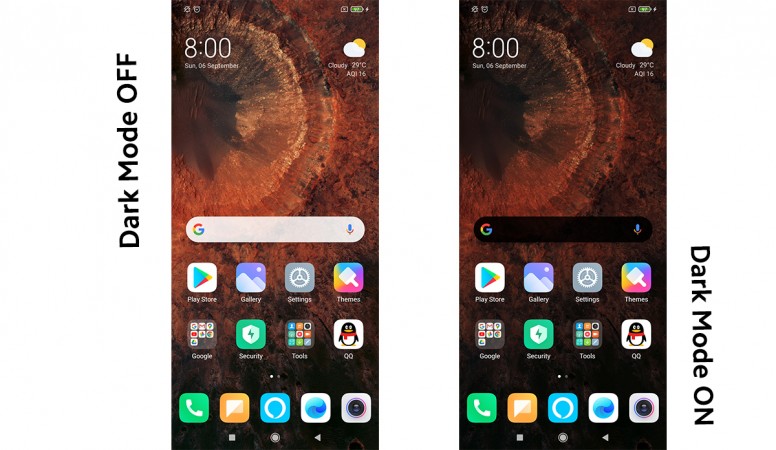 How to Enable Dark Mode?
Go to Settings
Display - Click on Dark Mode. Enable it
You can enable Adjust Wallpaper to Dark Mode to add a dark tint to your wallpaper while using Dark mode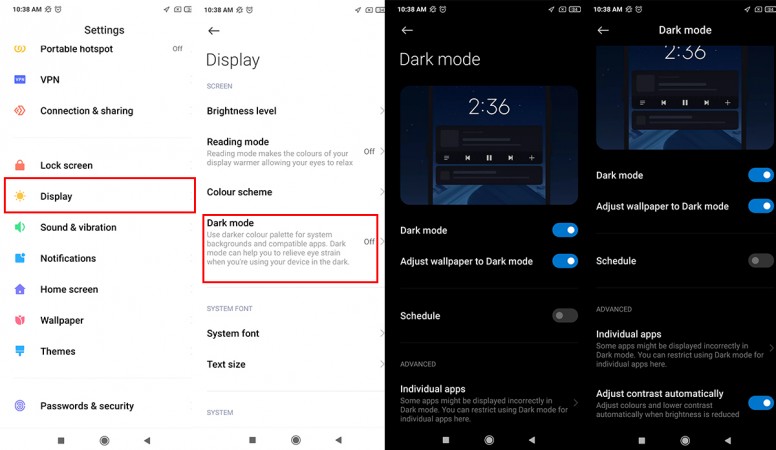 In the individual Apps list you can select all the apps you want. Please note some apps might be displayed incorrectly in Dark Mode. You can restrict using dark mode for those individual apps here.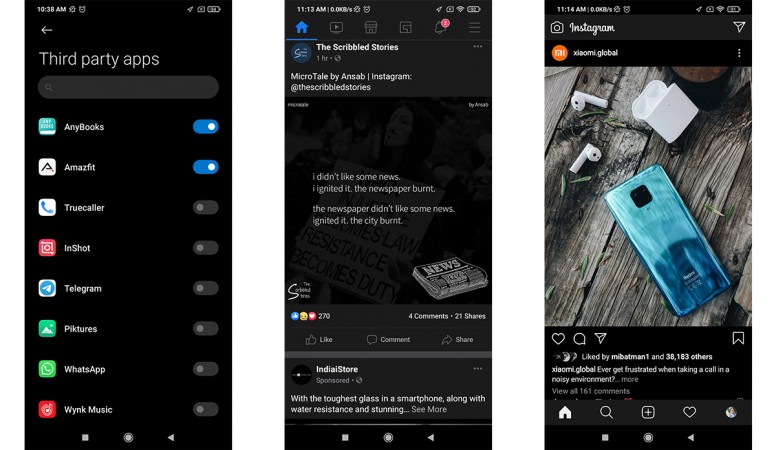 Third party apps in Dark Mode: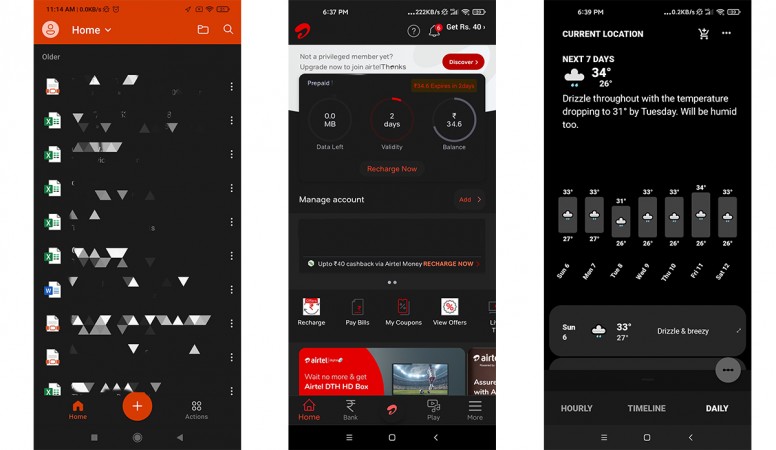 I am a fan of dark mode and have been using it for all my apps. What about you? Do you prefer Dark Mode for your phone?


Do You Use Dark Mode On Your Device?
Share in Comments!
Rate