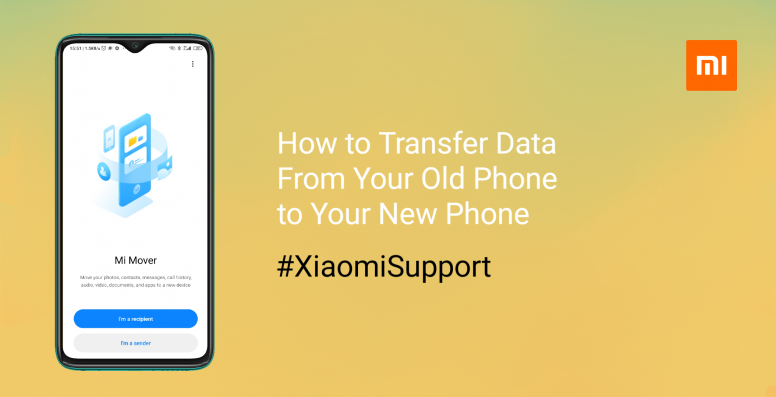 Greetings, Global Mi fans! We are here to listen to your voice. If you need any support, we are ready to serve with passion and sincerity! #XiaomiSupport
Ever wondered, how to transfer data from your old phone to your new phone? It's just a few steps away to getting those data over to your new phone.
Step 1: Install Mi Mover app on both your Old phone and New phone.
Step 2: Under the same WiFi, launch the Mi Mover app
Step 3: Select "I'm a recipient" on the New phone
Step 4: Select "I'm a sender" on the Old phone
Step 5: Select your New phone, (eg. Redmi Note 9 Pro_sOp2 as shown above)
Step 6: Click "Continue" to begin the data transfer!
The progress will be shown on your Old phone, as Sending… then, Sent successfully! That's all to it!