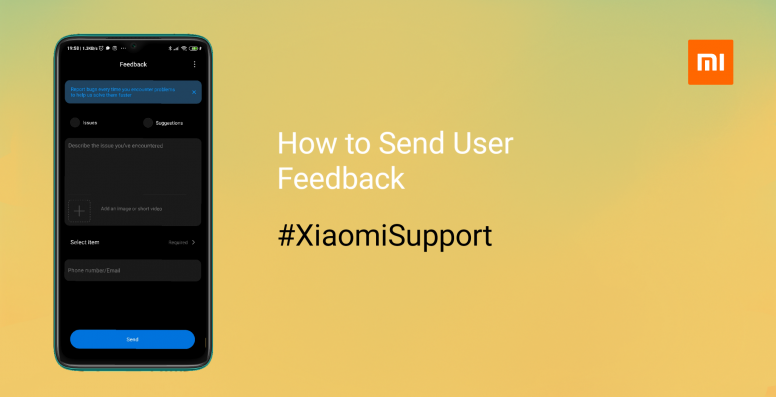 Greetings, Global Mi fans! We are here to listen to your voice. If you need any support, we are ready to serve with passion and sincerity! #XiaomiSupport
Ever wonder sending a feedback? It's just a few steps away.
Step 1: Open the " Service & feedback" app
Step 2: Click on "Feedback"
Step 3: Add your feedback and click " Send"
Step 4: Click "Send"
We really appreciate your feedback!
Related threads: