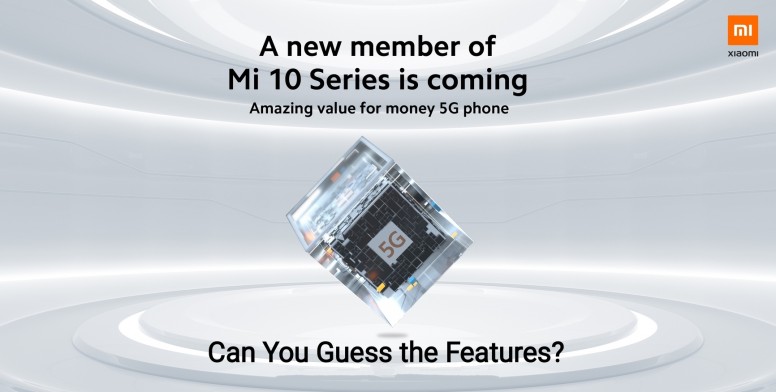 Hello Mi Fans,
The 5G era has opened up new opportunities and challenges. It brought great innovations and redefined how users interact with devices, audio, and video applications. And in Xiaomi we are fully devoted to promote the development and promotion of 5G mobile phones.
With it's devices that combine cutting-edge innovations in technology and beautiful design, Xiaomi has won all our hearts! And now in an effort to make the endless possibilities of 5G accessible to every user, Xiaomi is going to take the wraps off a new member to the Mi 10 family this September!
As a new member of our Mi 10 Series, it will be the first device to feature an upcoming brand-new Qualcomm Snapdragon 7-Series 5G Mobile Platform. Xiaomi has already launched phones with the Snapdragon 765G and Snapdragon 768G, so it's possible may be we're looking at something different altogether? Can you guess the processor?
As for the specifications, we wanna ask our Mi fans their thoughts. What do you think the new member of Mi 10 series has to offer all together? What could be the possible features? May be A large 5,000mAh battery, a display with a 144Hz refresh rate, a 64MP primary camera, a side-mounted fingerprint sensor ? What else?
Not to forget one of the most important aspect- Price! Our new 5G product gonna be an amazing value for money." It is going to start at €2XX. What do you think to be the exact price?
We know you have a lot of questions and excitement about our new offering! With a lot of speculations going on around, share with us your thoughts! Can you guess the name of the phone we are going to launch? What could be the possible specifications and price? Let us know in the comments!
Source of image: XDA
Can you guess the features and price of upcoming new 5G product?
Share in the comments!