Hey POCO Fans,
And Wanna get this new generation of POCO phone for free? Here is exactly the chance!
Show us your knowledge and you can win a POCO X3 NFC!
We prepared three tricky puzzles and when you solve them, you will find out why this phone is Exactly What You Need.
Let's challege the puzzles!
Puzzle 1
The sequence in the picture represents a number related to a key feature of POCO X3 NFC. Can you figure it out?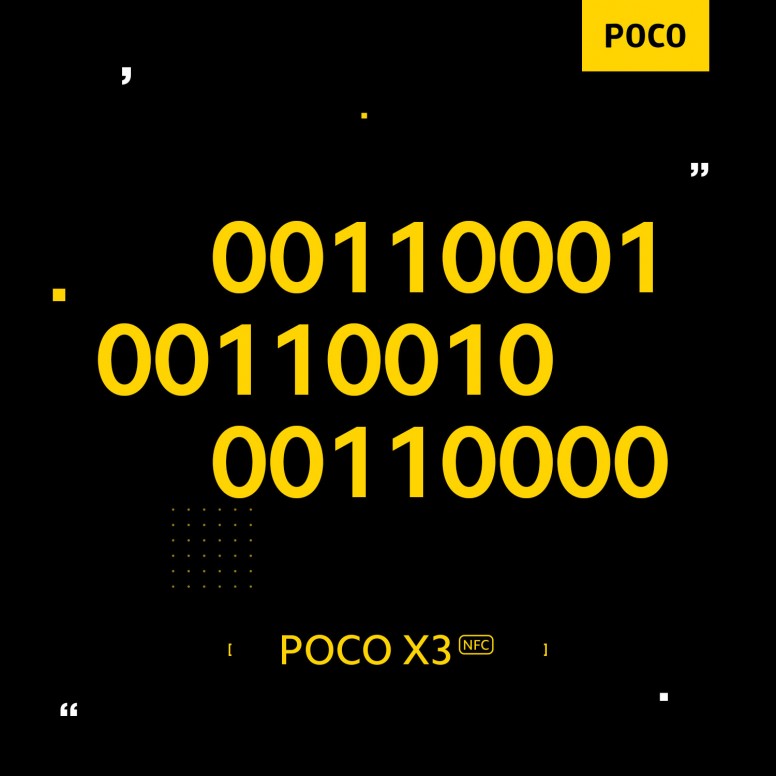 Puzzle 2
Decode X3!
Decode VFZSSmQxZEVTVDA9 to reveal another powerful feature of POCO X3 NFC.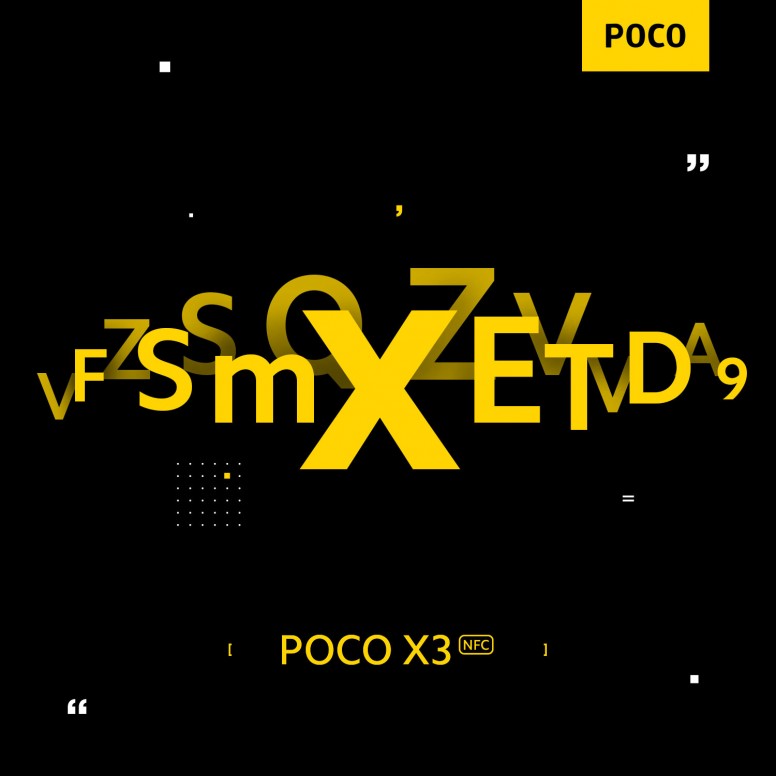 Puzzle 3
Solve for n and x, and use this as a clue to guess the price of POCO X3 NFC!
Hint 1: POCO X3 NFC price = $ x __ __
Hint 2: n is one of the digits in the price but not the first digit.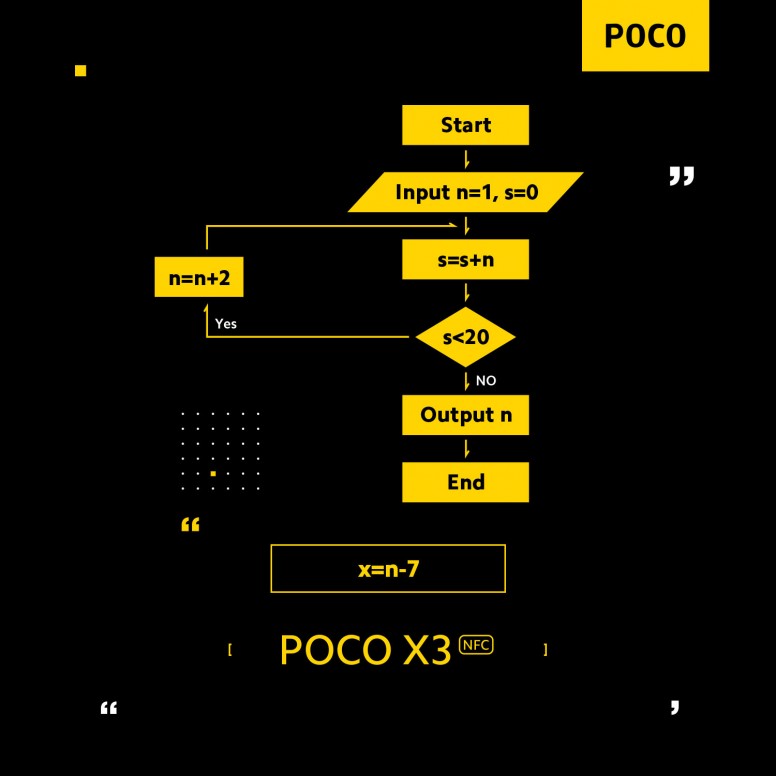 How to Participate in:
Click on this link and submit all three answers at once.
NOTE:
Users who submit their answers elsewhere cannot participate in this challenge.
Timeline:
From 0:00 on Sept 1 to 24:00 on Sept 6 (PST)
Prizes:
The first 10 users who solved Puzzle 1 & Puzzle 2 and guessed the price of POCO X3 NFC correctly will get a free POCO X3 NFC.
Winners Announcement:
Sept 7th
Let's solve the puzzles and win POCO X3 NFC for free!
Do not forget to submit through this link:
And stay tuned for POCO X3 NFC!