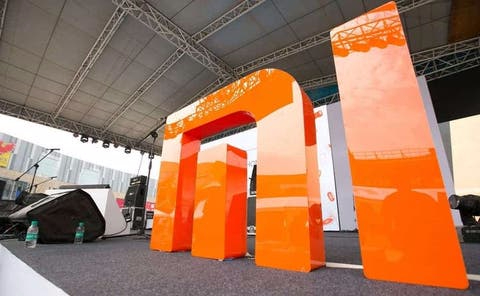 Xiaomi's performance in the first half of 2020 exceeded analyst expectations. As we already reported, against the backdrop of the pandemic, Xiaomi managed to record sales growth, which was facilitated by an increase in the average price of smartphones.

Xiaomi is about to be the third top smartphone company, replacing Apple
After the release of the quarterly report yesterday, Xiaomi's stock price hit $2.79. That's up 13% and hitting a new high since July 2018. Moreover, the total market value of the company is about $65 billion.

Analysts at Goldman Sachs, CITIC Securities, Founder Securities, CICC, Daiwa, Morgan Stanley and Citibank published research reports yesterday, in which they issued a positive outlook for the further growth of the stock, and also advised investors to buy them, since today Xiaomi is showing one of the best in the industry's potential for growth.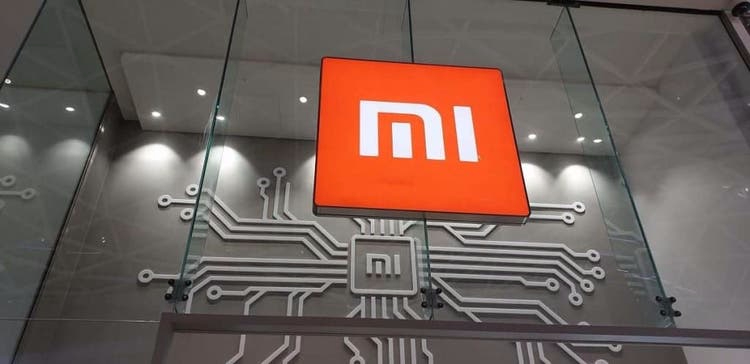 CICC analysts have raised their target price for the company's shares by 100% and are optimistic about an increase in the market share of Xiaomi smartphones. CICC believes that Xiaomi will be among the three largest mobile phone manufacturers in the world, if not this year, then next year.

In the second quarter, Xiaomi's European market share reached 17%, an increase of 65% year on year, making Xiaomi the third-largest smartphone manufacturer in Europe for the first time.

Xiaomi profit in Q2 moved by strong sales in Europe
The smartphone market wasn't experiencing the best of its days, but then, COVID-19 crisis came to make the things even worse. Some companies started to push forward their results for Q2 and today it was Xiaomi's round. Interestingly enough, in counterpart to some companies, the Chinese firm revealed quite positive results despite the struggling global market. Xiaomi achieved total revenue of $7.7 Billion in the three months period that ended in June. It's up 3.1% over the second quarter of 2019 and up 7.7% over Q1 of 2020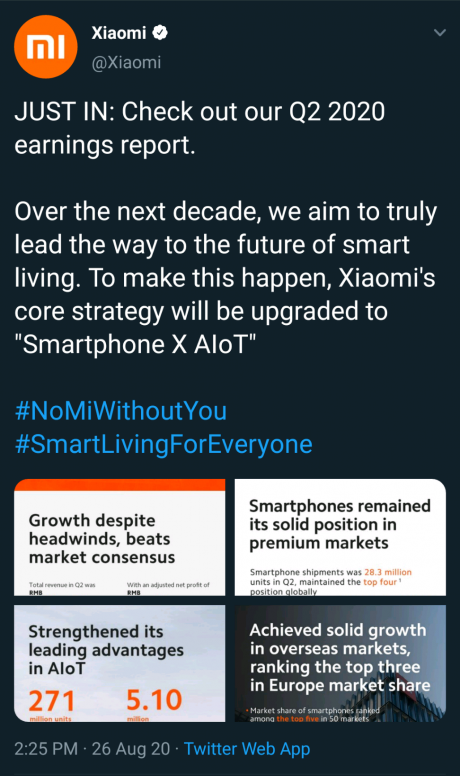 The profit was $650 Million, which represents a 129;8% increase year-over-year and 108% better than in the first quarter of 2020 when China took a hit from the pandemic. Xiaomi saw a recovery of its sales outside of China – India. Xiaomi recorded 120% more daily smartphone activations than in the pre-pandemic January 2020. According to a report, Europe played a big role in Xiaomi's very positive Q2 2020. Xiaomi shipments in Europe grew by nearly 65% over last year's Q2. Xiaomi was the top smartphone vendor in Spain, second in France and Fourth in Germany. Those are very positive achievements. Perhaps a direct effect of Huawei's downhill spiral?

The Indian market took the biggest COVID-19 hit in March when the government decided to close the market and confine its nearly 1.3 billion population at home. The company is now slowly recovering, but saw a 28% drop in the number of daily activations. The smartphone maker states that this has not to do with the customer demand that keeps high. However, it blames lowered local production due to the restrictions imposed by the lockdown. India stands as Xiaomi's biggest market outside of China, but sales should be slightly slow the standard until local manufacturing returns to normal.

Source/VIA :
mydrivers