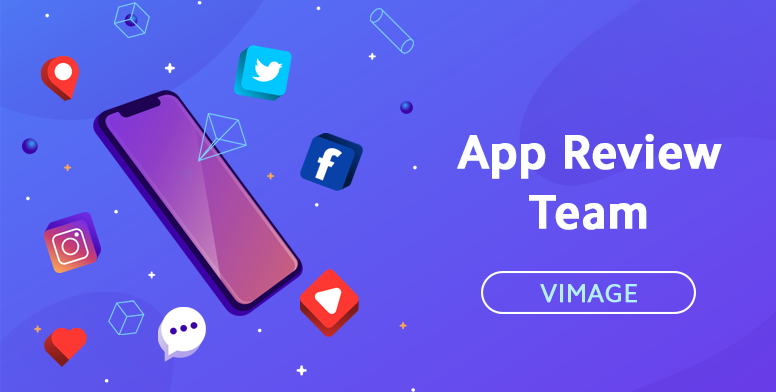 Hello Everyone!
Hope you all have been doing great! I am a Snap -happy person you know! Are you the same? Is your smartphone overloaded just like mine with the photos you clicked as memories? If yes, then today's app is for you. And if not, no problem. Still you gonna love today's app. If you have you ever wondered, how it would have been if we can give life to those memories, then Vimage is just the right app for you. It can make our still photos vivid, full of motion. VIMAGE - cinemagraph animator & live photo editor makes your happy memories more happier!
The initial start up page is simple and minimal yet beautiful in it's little animation. Animated welcome pages are my personal favorite always. I instantly like them. Next comes a simple tutorial or I would rather term it as basic set ups which will make you familiar with the features and functionalities of the app. VIMAGE has more than 170 realistic moving video effects. You can either create an account with your Google & Facebook account to keep your work saved or simply enjoy it as a guest user. Once you understand this basics, just tap on next to enter the main homepage of the app!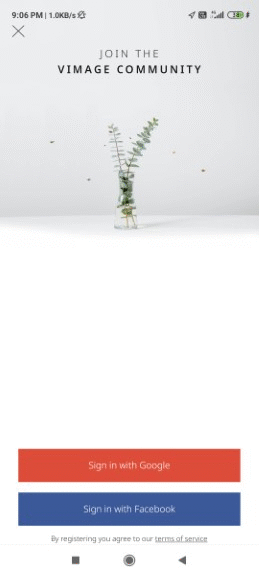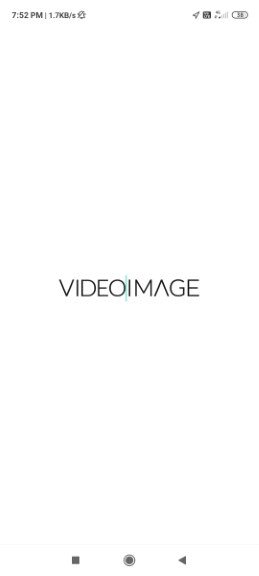 VIMAGE has a wide gallery with loads of beautiful images powered by Unsplash. So basically you can edit your own image or use these stock images incorporated inside the app itself to create some beautiful living art. Al the images are arranged under various distinguishable categories for convenience. This is really very helpful in case you wanna enjoy the app but you have no photos which can be suitable for usage. Though I have used my photos for experiments but I mostly prefer the stock images as with it I can try various different filters without limitations. You can also simply search the stuff you want to browse in the search box above. For example, I searched Coffee. A whole lot of coffee photos arrive!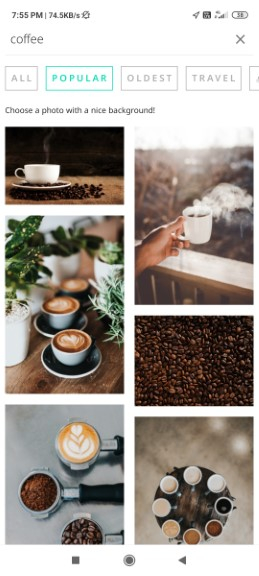 Editing Tools:
So, how do we breathe life into our still photos? Let's have a look! As I said above You can edit your images from gallery or can capture it directly and start editing. Apart from adding live effects to images you can also edit it as per your choice. This is really very useful. Sometimes we do need to make few adjustments like rotating an image or cropping it to make it suitable for social media posts or a normal photo, flipping it, etc. With Vimage you would be able to adjust color, brightness, saturation as well. So, on a whole you can edit and make your image perfect before you put life into that.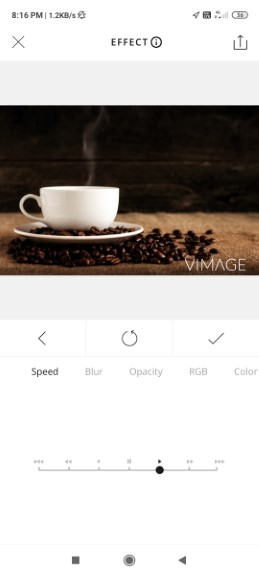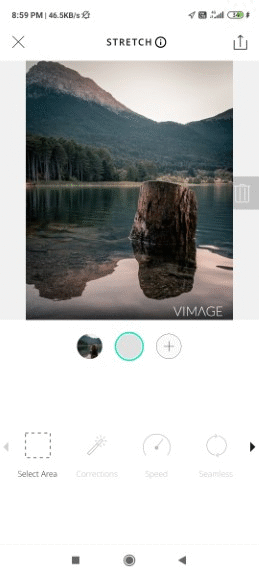 Live Effects:
Next comes the main work! It's time to make the images live pieces of art. Vimage has currently over 170 built-in effects and honestly they cover almost every kind of situations we have in our photos. Be it ground fog, falling leaves, heavy rain, festival lights, coffee swirl, Vimage has it all. All you need to do is, choose the right effect that suits your image best. New effects are added to the app as the team come up with them. All are tagged under specific categories. Suppose you want to add effects to river photo. Just go to the Water category and pick the effect you like. Some of the effects are premium. But free effects are quite sufficient in numbers too.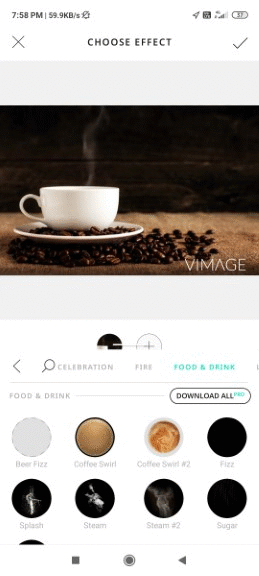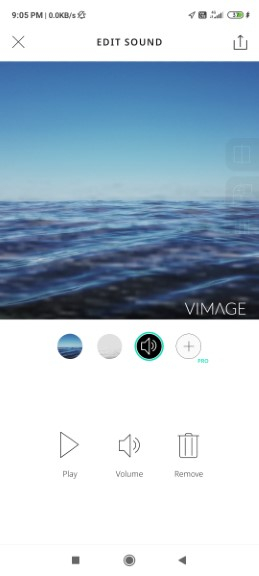 Once you choose the effect, put it on your photo. Make sure you are placing it correctly otherwise it would be looking mismatched. Here we have something more to do. You can add multiple effects to your single image. The free version of the app supports up to 2 effects while premium version lets you add many. You can shrink or enlarge the effect, control it's opacity, color, brightness etc. You can mask the objects that should not be moved. This advance tool is helpful where we have to add effect to whole image yet we just want few objects to remain still.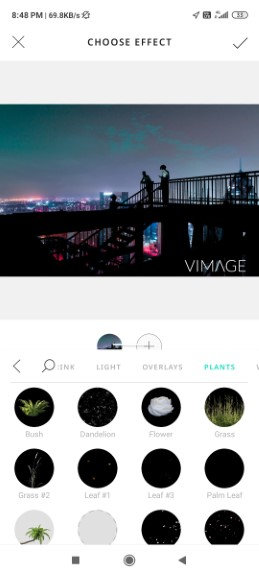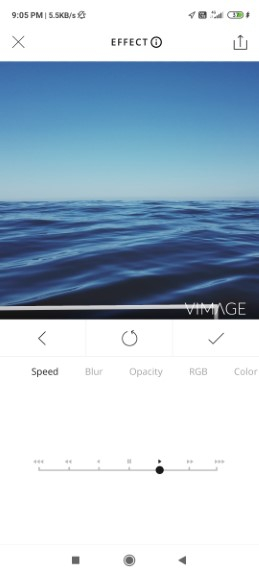 Editing a photo and making it a live one is not just about adding live filters. You can do much more with VIMAGE. There are two interesting tools 3D Camera and magic sky. The later changes the sky with a flowing effect while 3D camera can create illusion of depth from a single still image by altering the camera movements, intensity and background blur. These are usually if you into advanced editing. But for normal day to day experiments, live effects are more than enough.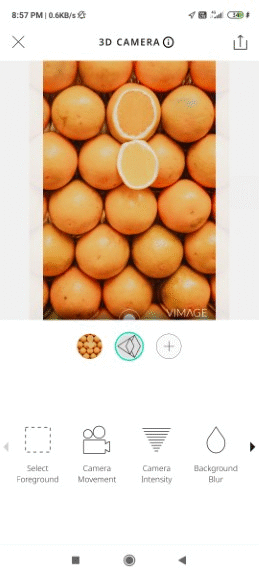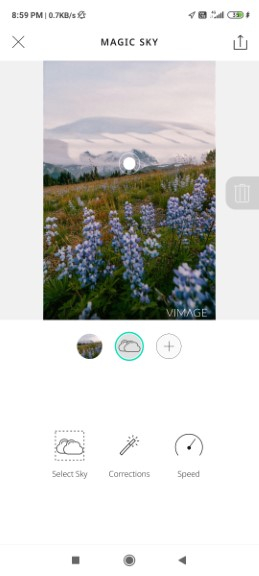 Adding text is an important part while we edit our photos. How can VIMAGE miss this necessary feature? It's not. With VIMAGE you can add relevant texts to your photos. There are options to change color, alignment, font and opacity. Simple but useful. For the users who want to have a taste on premium features. Well, Vimage has multiple effects , high quality Images (final result), No watermark and no advertisements facilities for you. So with that we just unleashed our creativity. We made our stills moving! Wasn't that too easy and simple? You can share your vimage on Instagram or any other social media and let the world recognize your creativity. Let's see some of the Vimages!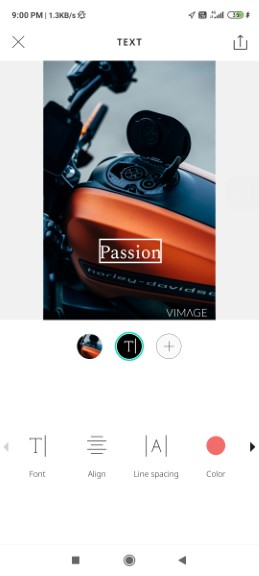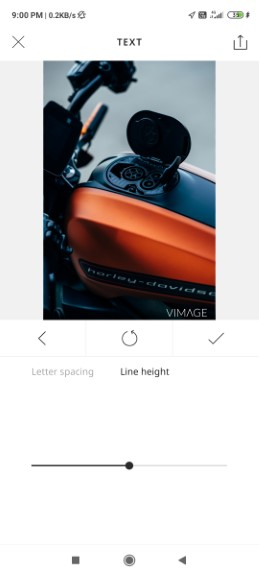 Some creations: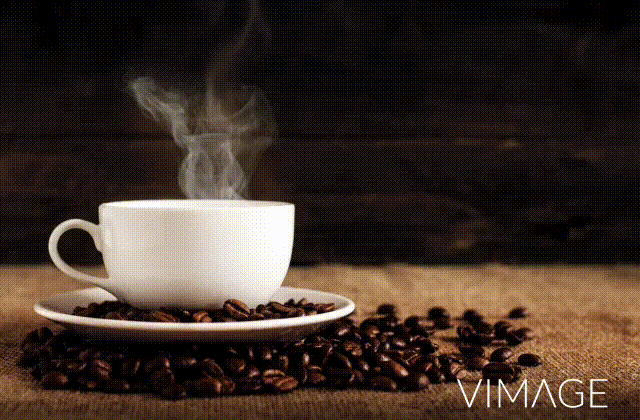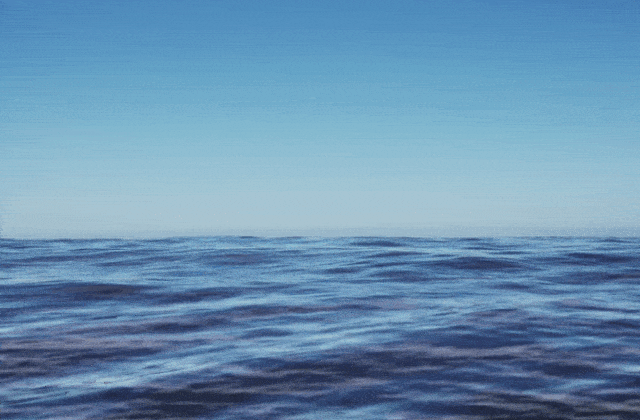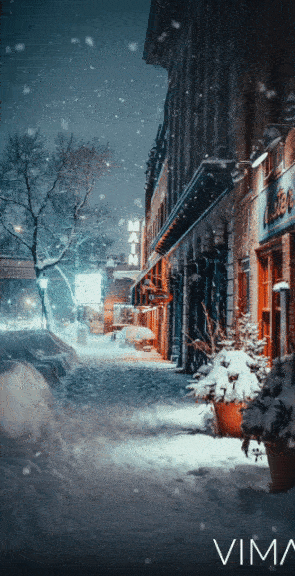 Pros
Make your still photos full of life - motion!
More than 170 effects for your every moment's photos
Very simple and easy to use
share your creation with your family and friends

Cons
Watermark and Advertisements in free version
No HD resolution final output in free version

Talking about my views, I just love Vimage. In fact I am quite addicted to this app that I keep on searching & clicking images to put them on vimage and make them lively. I tried zoetropic app too long back. And that has been my favorite app since then. zoetropic had some advance tools like Motion Tool, Sequence Tool, Stabilization Tool, Select tool, and Mask tool to make your live images perfect from every angle. VIMAGE lacks them for sure but still it's cool and amazing in it's simplicity. Just choose proper effect and With one tap your images are ready. It saves both our time and efforts. The app UI and navigation very easy to interpret. Adequate number of effects for almost every situations are available. But the output result's quality is not that much impressive, though you can make it HD too with premium subscription. Vimage disappoints me in two things, advertisements and watermark. You really don't wanna see any annoying watermark on your beautiful images. It just like an unnecessary flaw in your creation. With subscription, you can opt for removing watermark.
I will give it 4 out of 5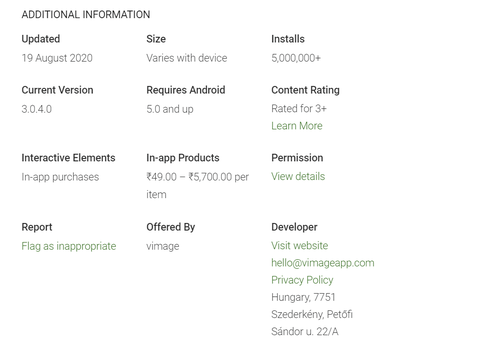 Rate