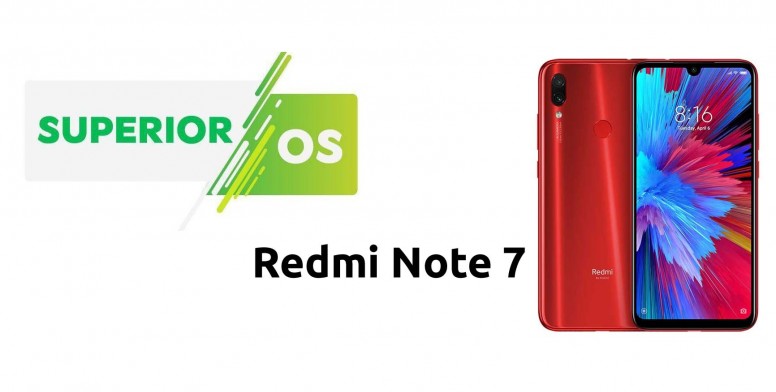 Hi, Mi Fans,
Today we would like to present a wonderful custom ROM - SUPERIOR OS. SUPERIOR OS is a AOSP based custom ROM with some minimal features to fullfill the users demands nowadays.

Disclaimer:
Before we start, please note that no one is responsible for any of your losses (if occurs). You are solely responsible.

Source Changelog:
• Merged tag from android-10.0.0 r41
• Added Smart pixel.
• Added Navbar Visualizer.
• Added LTE tile.
• Improved QS panel data usage info.
• Added VoLTE Icon from OOS 10.
• Improved Volume Panel.
• Scrrenstabilization Improvement.
• Added QTI-BT support.(Supported device only)
• Updated some icons of tiles.
• Per app network isolation support.
• Removed OP screen recorder and added Framework Screen recorder .
• Legacy app scaling support.
• Added Pixelthemes support.(statusbar icon theming)
• Gallery App improvement.
• Removed phonograph and added Metro as default music player.
• Updated Superiorwalls and Via Browser.
• Translation merged from community.

Device Changelog:
• Change Kernel to common 4.4.232
• Changes for 24bit audio
• Raise ADC Volume Level
• Use OP Launcher
• Raise ADC Volume Level
• Add SELinux Switch and LogTitle

Note:- Clean flash Required

FEATURES:
STATUSBAR:

Statusbar icons.
Traffic indicators.
4G Icon Instead of LTE.
VoLTE icon toggle.
Clock Customisation.
Battery Customisation.

NAVIGATION BAR:
QUICK SETTINGS:
QS brightness slider position.
Battery mode selection.

LOCKSCREEN:
Charging info.
Fingerprint Authentication Vibration.
Unlock keystore with fingerprint after reboot.
Lockscreen Weather.
Lockscreen visualizer.
Lockscreen media art and Blur customisation.

BUTTONS:
H/W keys customisation.
H/W buttons backlight customisations.
Volume key cursor control.
Volume rocker wake.

NOTIFICATIONS:
Headsup Customisations.
Incall Vibrations.
Battery light customization.
Notifications light customization.

MISC:
Three Finger Screenshot.
Wake on plug.

OTHERS:
Doubletap or longpress power to toggle flashlight.


And many more!

INSTALLATION:

CLEAN FLASH :

Download the latest build and BitGApps
Reboot to recovery
Take Backup (Not Necessary)
Format Data
Wipe System, Data, Cache , Dalvik
Flash the latest build and GApps
Reboot

DIRTY FLASH :
Download the latest build
Reboot to recovery
Flash the latest build and GApps
Wipe Cache
Reboot


Note :

First Boot takes longer time, please keep patience.
GApps only has to be flashed once whereas Magisk is to be flashed every time you Dirty Flash the ROM.
If coming from FDE, format data is required (FBE ROM)
Added face unlock

Download:
ROM
SuperiorOS Version Name: Phoenix
Device: lavender
Maintainer: Clythe Freed
Build Type: Official
Let us know how was your experiences in the comment section.

Coronavirus (COVID-19) Advisory:
Wash your hands frequently
Stay Home, Stay Safe

Maintain social distancing
Using gloves when you're going to the market / super shop.
Use a face-mask as much as possible.
Using Dettol / Savlon when doing laundry.
Use the sanitizer and tissue to clean Home or office door locks and handles and then use.
Clean children's toys, kitchen utensils, dining tables, chairs, etc.

Avoid touching eyes, nose and mouth

✪ About Mi Community Bangladesh:
Country's largest Tech Community Mi Community Bangladesh is the hanging out place for all the Bangladeshi Mi Fans. Here we share the latest news and happenings about Xiaomi in Bangladesh. All official product launch announcements, sales updates, event registrations, and other news and conversations related to Xiaomi Bangladesh are also published on this platform. More importantly, this is where we can interact with the like-minded Mi Fans like you!
Download The Mi Community App

Rate