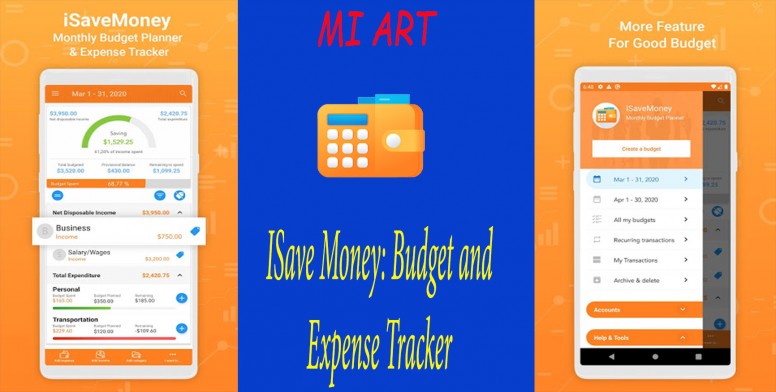 Hello MIUIers,
Hope you all are doing well. Managing the expenses and having a good saving is a goal for many but we tend to spend money on regular activities as well as on extra activities. Sometimes we tend to spend on unnecessary things and do not have enough for saving or for necessary things. It would be good to have app that can track our expenses and also keep track of the disposable income. ISave money is a good budget and expense tracker app that can help to track the expenses. If you are looking for an app that help to manage your budget and track expenses then ISave money is the app for you. Want to know more about the app then follow the review ahead:
R E V I E W
FIRST LOOK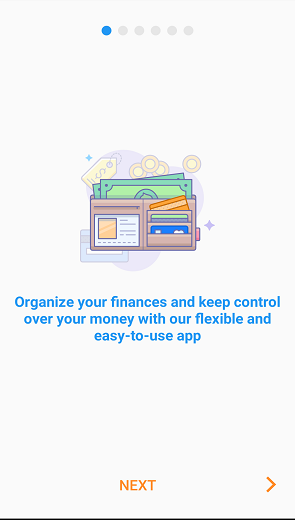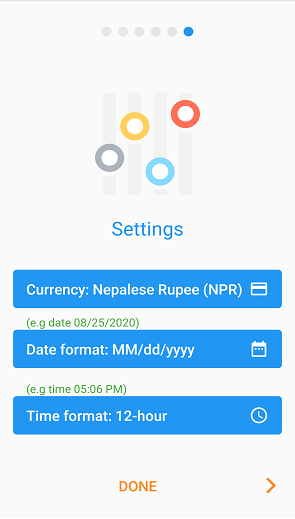 This is the first look of the app. The app gives an overview of the features of the app. Before you start creating your budget and tracking expenses you need to set up few things. You can set currency and date and time format. I was quite surprised to see option of Nepali Currency as well as very few app have only Nepali currency but most have Indian currency.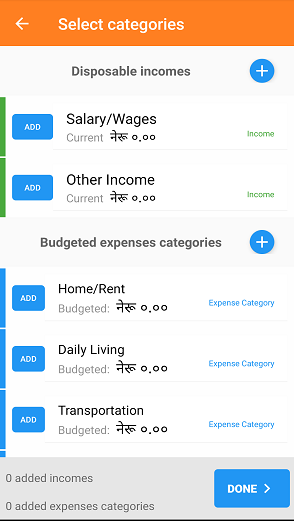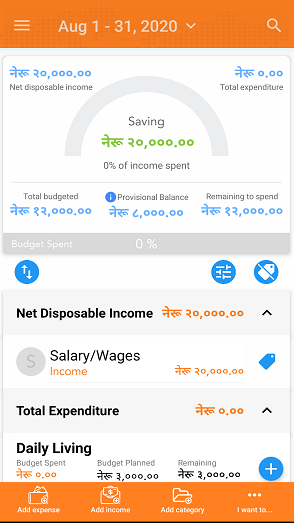 So let's begin on the main part of the app. The app has different categories on basis of which you can add your income and expenses. You can add your salary as well as other income and set out the expenses in categories like rent, daily living transportation etc. You can add your own category if you like. After you are done you get the status of your budget in a overview.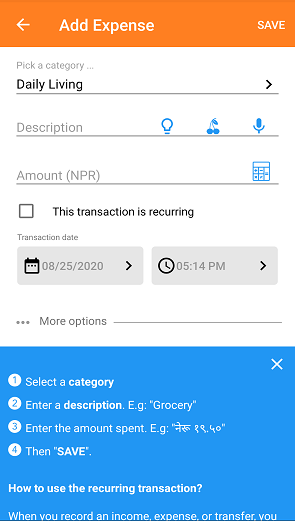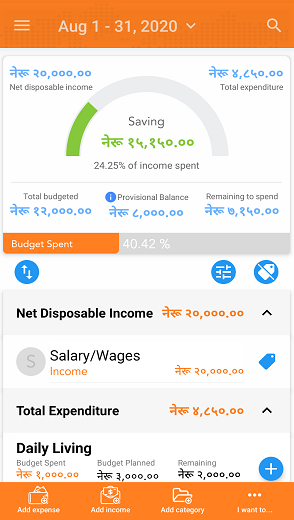 To add expense click on category and add expense when you spend it. You can also chose whether the transaction is recurring or not. If you choose the expense to be recurring then every month at same date and time the expesne will be recorded. Pretty handy feature to record expense that occur monthly like rent, insurance premium etc. After you are done updating you are given overview of your current budget. The good thing about the app is that you can create multiple budgets that you can keep track of and track your expenses accordingly.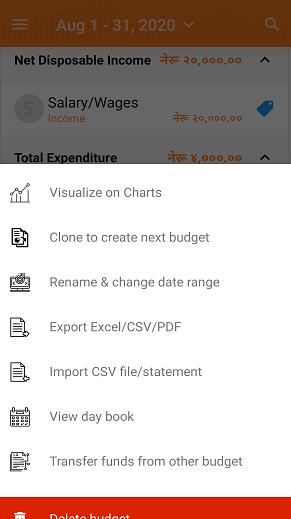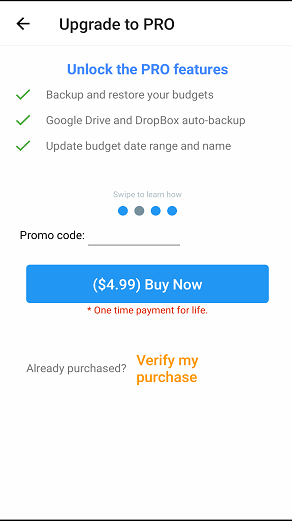 There are additional settings like visualizing the budget on graph. You have other options like clone the budget and export the budget to excel,csv or pdf. However, to use this feature you need pro version. For pro version it is $4.99 which is quite expensive I must say. I am just using the free version as it is quite easy to use and enough for keeping track of expenses.
Pros & Cons
Pros
Easy to use.
Small sized app.
Works in offline mode.
Can add multiple budgets and keep track of expenses.

Cons
Some features like export to excel need Pro feature.

CONCLUSION
All in all Isave Money is a very good app to keep track of your budget and expenses. If you are looking for an app to keep track of the expenses then this is a suitable app for you. You can easily add income and expenses in differrent categories and add expenses as you expense it. You can use the app on the go so it is quite handy app to have as it works in offline mode. You can also have multiple budgets you can track of and add recurring expenses which occur each month to make it easier to keep record of expenses. However, some of the features of the app require pro version which is quite sad. The pro version is quite expensive as well. However, for simple budgeting and keeping track of expense it is a good app.
My Rating: 4.6/5
Additonal Information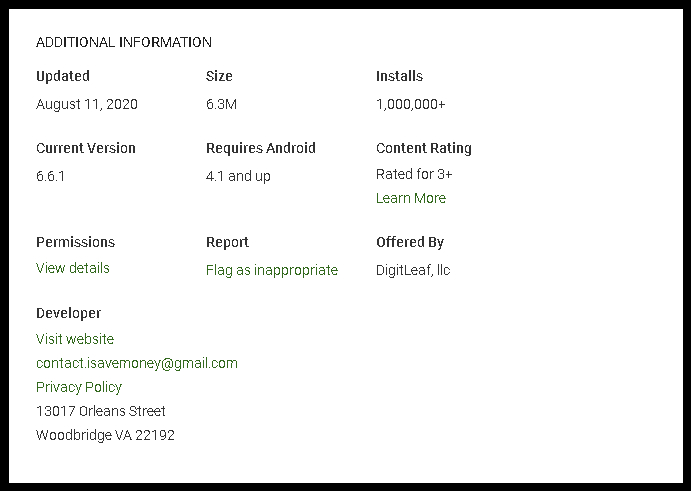 Or
Isave Money.apk
(6.87 MB, Downloads: 2)
Rate