Hi POCO Fans,
Guess what?
Here is your chance to join in our special POCO project and be a member of the coolest 'POCO Enthusiasts'! Secret POCO gifts are waiting for you!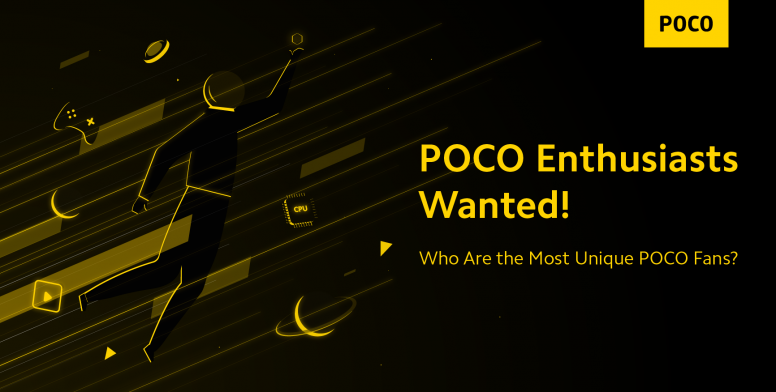 So, what are the criteria to be a POCO Enthusiast?
The only standard is ——
UNIQUENESS!
We are looking for the most unique POCO Fans!
While we are all living in this world, studying and working, what makes us be different from others?
Do you play another unusual role like singer or rapper when you are an ordinary student or company staff? Do you have some amazing skills that others do not master?
Suppose that now you own a POCO phone, what will you do to present your uniqueness by using this phone?
Just 3 steps to complete the registration for POCO Enthusiasts!
Registration Schedule:
August 25th - Aug 30th
Winner Announcement:
2 POCO Enthusiasts will be announced on September 3rd.
All final decisions will be decided based on careful evaluation of applicants' skills and creativity so that more high-quality content can be produced in the context of 'POCO Enthusiasts'.
Prizes:
Each winner will get a secret POCO gift and a POCO Enthusiast Package!
It's your time!