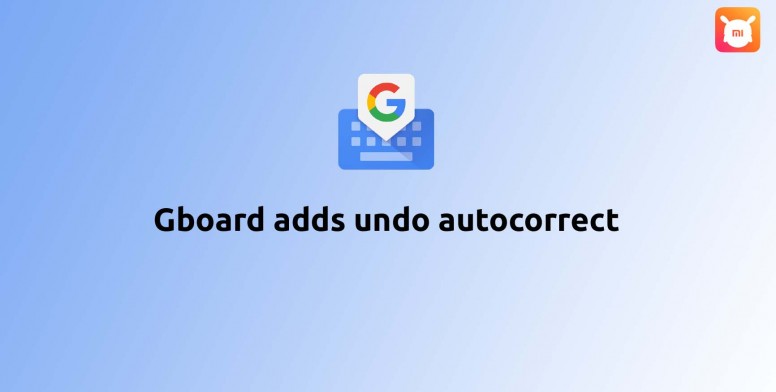 Hi, Mi Fans,
Hope you all are fine and healthy during this pandemic - COVID-19 by The Grace of The Almighty Allah (Subh'an Wa Ta'ala). Google is famous for bringing new useful features to its many products. Now, it has added undo autocorrect feature to the Gboard. This feature is in beta stage and not available in all devices currently. However, it can be found with Smart Completion feature.

When enabled, Smart Completion on Gboard will show predictive results as you type in the text field using the Gboard on real time. To complete the word, simply tap the spacebar and it will finish up that word without you typing the remaining characters. This won't be helpful if you're using gesture typing, but for traditional typing it should really come in handy. It won't complete a sentence, only a single word since predicting a full sentence is not the work of AI. The AI generally picks up the frequently used words.

Smart Completion is available as a toggle on Gboard and there's another new toggle in this update. Gboard's undo autocorrect gesture — used by simply tapping backspace after you've noticed an autocorrection — can now be turned off or on depending on your preference. Have a look at the enabling process: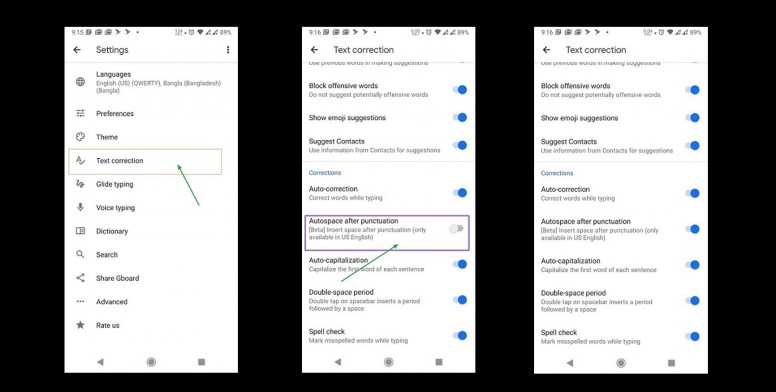 This undo autocorrect gesture feature has been enabled by default in Gboard for a long time and, for many, is a core part of the typing experience. As a result, the fact that at least some users are seeing this update turn off the shortcut is jarring. Luckily, it can quickly be turned back on as needed.
Google Keyboad Download: Here
Let us know how was your views in the comment section.

Coronavirus (COVID-19) Advisory:
Wash your hands frequently
Stay Home, Stay Safe

Maintain social distancing
Using gloves when you're going to the market / super shop.
Use a face-mask as much as possible.
Using Dettol / Savlon when doing laundry.
Use the sanitizer and tissue to clean Home or office door locks and handles and then use.
Clean children's toys, kitchen utensils, dining tables, chairs, etc.

Avoid touching eyes, nose and mouth

✪ About Mi Community Bangladesh:
Country's largest Tech Community Mi Community Bangladesh is the hanging out place for all the Bangladeshi Mi Fans. Here we share the latest news and happenings about Xiaomi in Bangladesh. All official product launch announcements, sales updates, event registrations, and other news and conversations related to Xiaomi Bangladesh are also published on this platform. More importantly, this is where we can interact with the like-minded Mi Fans like you!
Download The Mi Community App

Rate