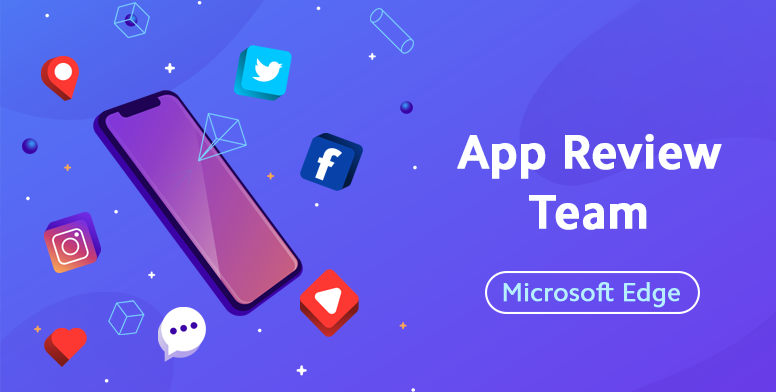 Hello Mi Fans,

Web browsers are one of the most important apps for our devices. Having the right features and performance while browsing the web can literally change your entire experience. Finding the right one can be difficult because there are so many options and the face of the web is changing all the time. Today, I am going to take you all through the journey of one such browser about which almost all of us have heard : Microsoft Edge. We are familiar with it's functionalities for our computers. Time to see how it works for our phone. Is it's performance satisfactory? Let's find out in today's review.


When you open the app for the first time, that familiar edge logo will welcome you. You can sign in with your Microsoft account to turn on synchronization. It will sync all your favorites, passwords and more across your signed-in devices. After that you can directly go to the home page. The UI is absolutely neat and clean. No visual clutter or complicated stuffs involved. It's just a simple browser with advanced features. The first thing that attracts me here is you can customize the home page layout according to your wish. There are different varieties like - Focused, Inspirational, Informational, Show feeds etc. This might be a small feature but it's impact is great as it gives you the freedom to decide how you wanna see your browser.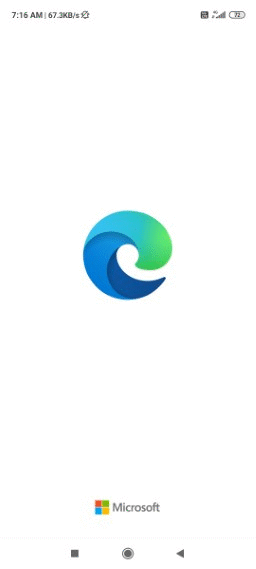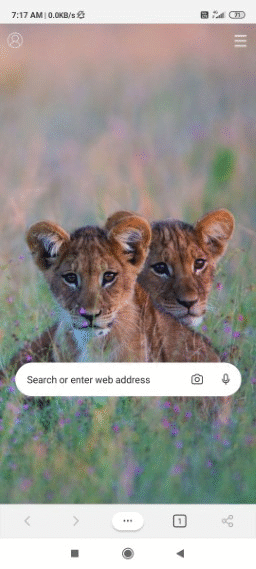 In the homepage there are listed some of the default pages like Microsoft store, Twitter, Youtube, MSN etc. In the bottom, you can find your feed. Feed is similar to other browsers. There are a lot of topics available from different categories, you can select the ones interests you and pick their articles to be shown on your feed. I loved the topic range as it's huge and you can even call it a complete package. At least I didn't find any missed out topics over here. You can also use voice search.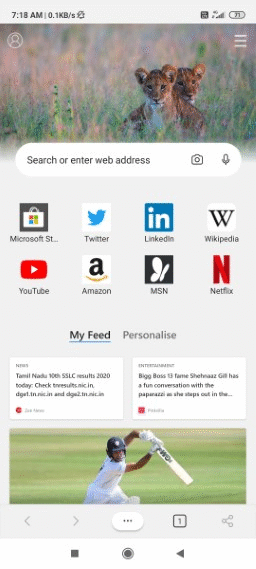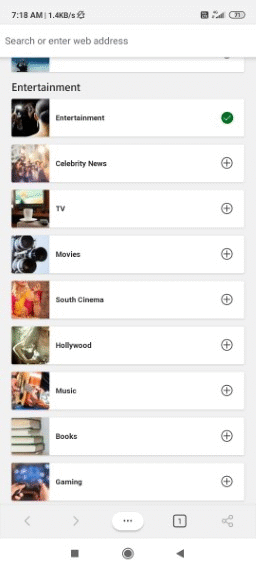 Bing is obviously default search engine. Other than that you can choose any other like Google, Yahoo etc.Incognito mode is self explanatory. You can search and browse more securely. Desktop site makes your page look like you are viewing on PC. For any mobile browsers this one always stays as one of my most used and favorite feature. Edge also has a built-in ad blocker. It's an useful feature to avoid advertisements popping up here and there.  Turn on ad blocking by visiting Settings Content blockers.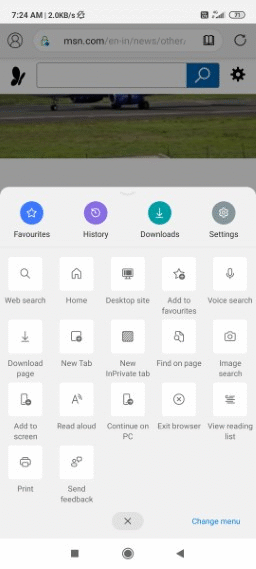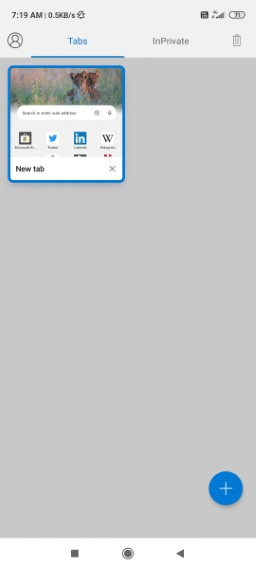 Find on-page search within the app is similar to Chrome's CTRL-F function on its desktop browser. You can find any word you want easily. Another useful feature you see! Apart from the voice search Edge also gives you an option to read out loud the page you are viewing. Sometimes when I am tired of reading, to give my eyes a bit rest, I use this feature. You can give it a try too. Though Edge does not have any specific night mode but it supports different themes like dark, light, system default. So you can switch between the themes as per your need.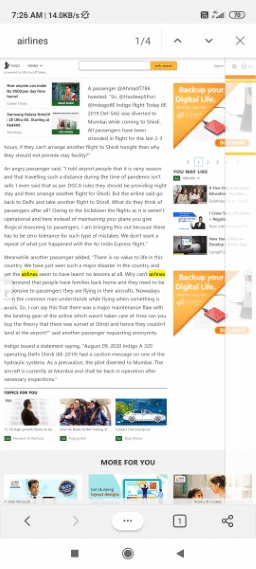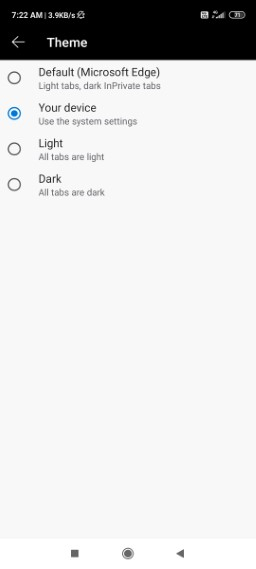 Translate is another important feature. You can translate any page to your required language. Image search is helpful in case you want to know about a particular picture. Simply click the photo with in-built camera or upload from your gallery. After scanning it, Edge will display the possible results. For me, every time I got the accurate answers. One thing I forgot to mention is, every day the home page background image changes as it basically displays the binge picture of the day. Little yet awesome feature. What do you say?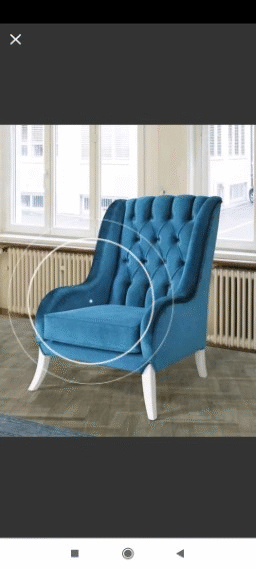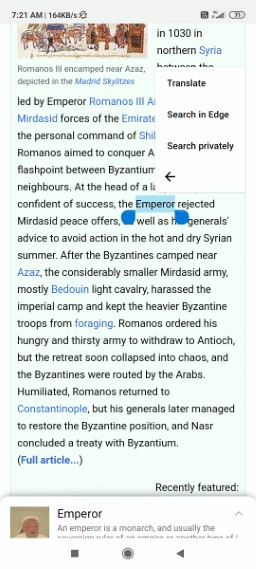 Pros
In-built ad blocker to makes your browsing experience advertisements free
Light and dark themes
In-private browsing mode
Desktop mode, Translate, Image search

Cons
History sync not available



Edge has plenty of features to make your browsing experience more comfortable. Its easy to use and provides faster page loading. In built ad blocker, translator makes the browsing journey smoother. Availability of different themes is also very convenient of all category of users be it dark lovers or light theme lovers. Overall, Edge has all kind of important and necessary features incorporated inside it and is obviously a great competitor to Chrome. In fact if you ask me I will prefer Edge over chrome anytime for its less complicated user experience. Just that I would prefer to have the navigation bar on top instead of the bottom right corner.

I will give it 4.5 out of 5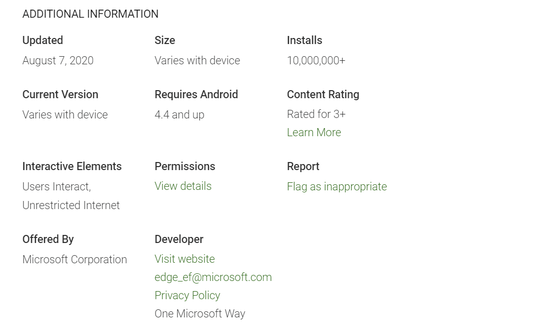 Rate