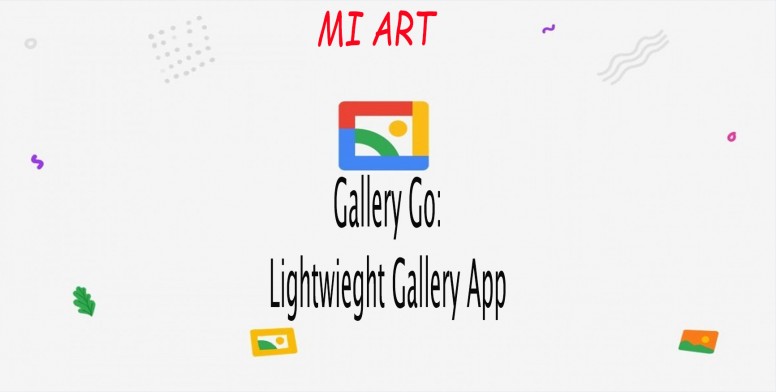 Hello MIUIers,
Hope you all are doing well. Taking photos is one of the favorite things to do for most of us. We take photos when we go to travel or fun photos with family when we celebrate events. Whatever be the reason we want to capture the moment and see it later to refresh our memories. Gallery is an essential app where we can get all of our photos and even edit photos so we can post in our social media. Google Photos is one of the most popular gallery app where you can easily search for photos and also edit photos easily. However, its a large sized app so people with storage issues may find it too big to use just for a gallery app. If you are looking for a small sized gallery app where you can surf photos, edit them in offline mode then look no further Google has brought Gallery Go specially for you. Gallery Go is quite similar to Google Photos but it is very lightweight so if you have used Google Photos previously then you can use Gallery Go easily. Interested to know more then follow the review ahead:
R E V I E W
FIRST LOOK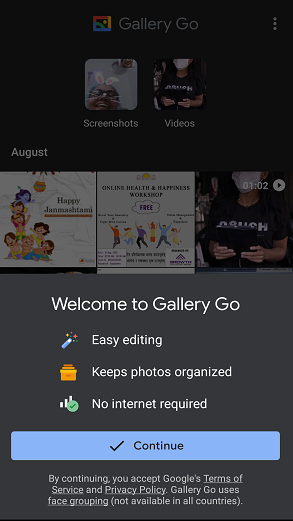 This is the first look of the app. In the welcome screen you are provided with the major features of the app. As you can see you can easily edit photos and access them even without internet. In Google Photos you may need internet connection to access some photos but it is not the case in Gallery Go. Besides the main motive of the app is to give easy access to your photos so the app is lightweight with easy to use features. Let us explore some features below and also compare with Google Photos.
FEATURES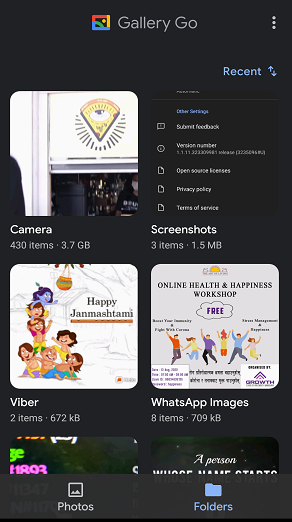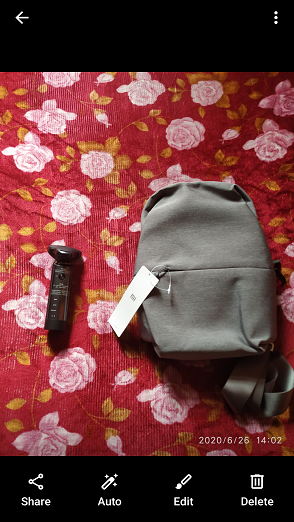 So this is the layout of the app. You can access photos in 2 ways directly as photos or in folder. In the photos option there are even categories like nature, food etc. In the folders the photos are quite well organized. Here my photos are organized as Viber, Whatsapp images, camera, screenshots etc. This feature is quite convenient I must say. Google Photos also has similar feature so having the feature even for a small sized app like Gallery Go is quite amazing
. When you open a picture you have 4 options share, auto, edit and delete. If you choose auto then the app automatically fixes lighting in your photo. This feature is also available in Google Photos and it is quite nice as it helps to easily edit photos without having to think much about how to edit the photo. If you are looking to just fix lighting then this is the best feature for you.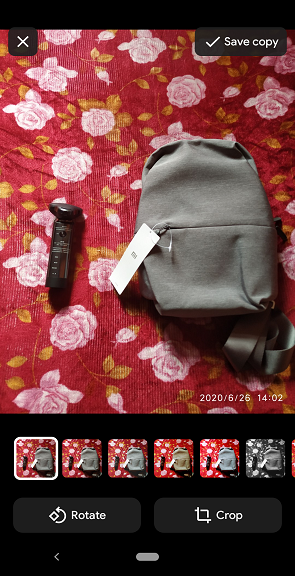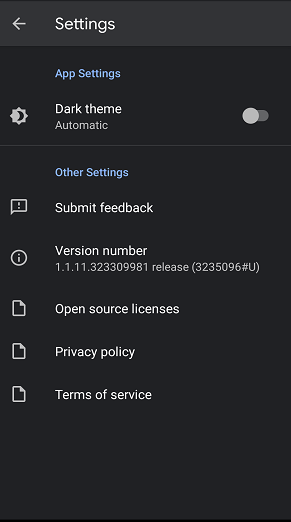 If you go to edit then you will have option of rotate and crop along with choosing a filter for your photo. In Google Photos app this feature is little different. If you are looking for quick edit then I guess this is a great way to edit your photos as well. Just quickly select from any filter you like and then apply it and save your photo. In settings you can choose for Dark Theme. There are no other special features but Dark Theme is also cool for such a small app like Gallery Go.
GOOGLE PHOTOS VS GALLERY GO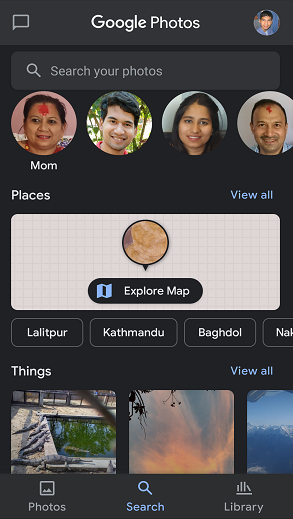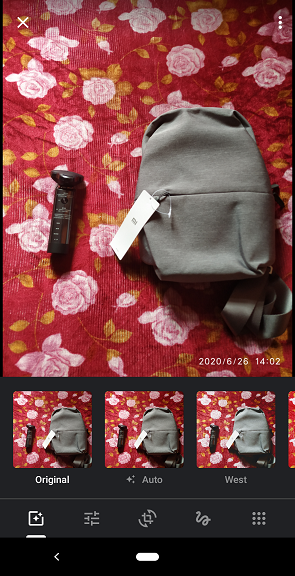 Here I have outlined 2 major difference between Google Photos and Gallery Go. In Google Photos if you got to search option you can search photos according to face of the person. This is probably the coolest feature in Google Photos which is not available in Gallery Go quite sad
. However, since Gallery Go is lightweight app adding this feature would probably make it larger so this feature is not available. In Edit option as well you can adjust brightness, tone and even draw in your image which is not available in Gallery Go. This is also probably because of the small size of the app. One thing in common is that in both app there are different filters which you can apply. If you are looking for a full featured gallery app with better search feature then Google Photos should be your choice. However, for a small sized app Gallery Go has equally cool features as of Google Photos.
Pros & Cons
Pros
Easy to use.
Small sized app.
Works in offline mode.

Cons
Search feature not available.

CONCLUSION
All in all Gallery Go is a powerful lightweight gallery app to easily access your photos in offline mode. The small size of the app along with features of Google Photos make it a must have app for users who like to access photos in a small sized app. Gallery Go sorts photos in different folder which you can easily access. It also provides easy editing with option of auto edit and also option of adding different filters. However, the app does not have search feature like in Google Photos and edit featuire also has less feature but since it is a lightweight app it has almost all the features in such small size so it can be considered incredible to have such cool features in a small app. The app works in offline mode so it is the best app to have for people looking to access the gallery and edit photos quickly in the go.
My Rating: 4.8/5
Additonal Information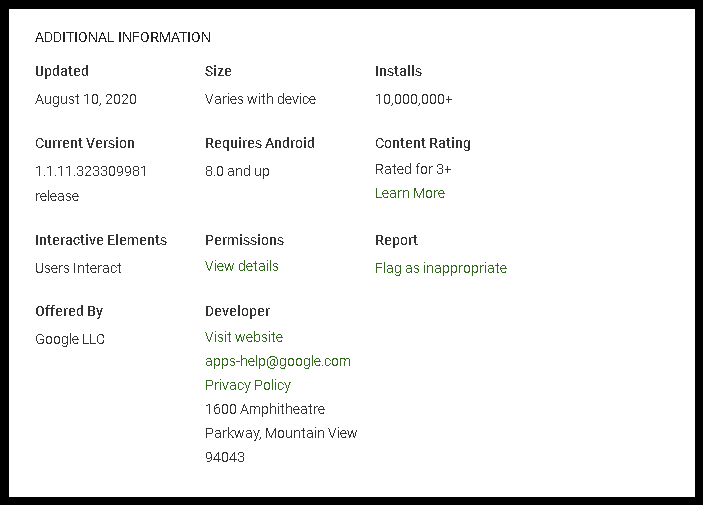 Or
Gallery Go.apk
(9.97 MB, Downloads: 4)
Rate