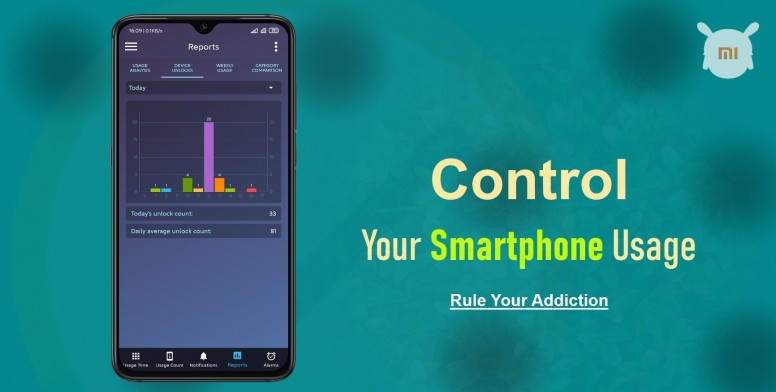 Assalamualaikum Mi fans,
Hope everyone is doing well. Nowadays we are so sticky with our devices and in these quarantine days, our usage pattern has been changed. We spent more time with phones now by playing games, watching movies, series and so on. Sometimes we exceed the normal usage pattern which can drive us some serious problems.
So, today I'm going to share some tips about tracking down our smartphone usage and how to get rid of Phone addiction. The app name is "StayFree". It's easy to use and you can download it from Google Play store without any cost. Let's dig in.
Intro : What is StayFree?
StayFree - Screen Time Tracker & Limit App Usage is a Self Control, Productivity and Phone Addiction Controller app that allow you to show how much time you spend on your smartphone and helps you focus by restricting the usage of apps. You can set usage limits for your apps and receive alerts when exceeding those usage limit. You can also view the details of your usage and statistics on your usage history.
Special sides of StayFree:
Highest rated Self Control & Phone Addiction app


Extremely fast and user-friendly interface


Most accurate usage statics


Quick customer support


Battery friendly


Totally ad-free!

App's Features:
App usage history: view charts and statistics of your usage history. You can check how much time you spent on specific app, number of opening apps and unlocking your device.

Over-use reminder: Alert you when you are spending too much time in an app and start your digital detox.


Block mode: temporarily block any application that you are over-using and stay focused.

Export mode: export your usage history to CSV or Microsoft Excel file. You can share your stats also.

Inspiring quotations: show inspiring quotations that encourage productivity and less usage of your phone.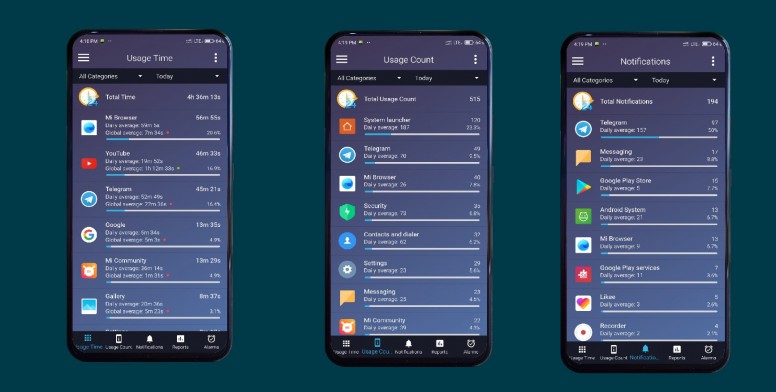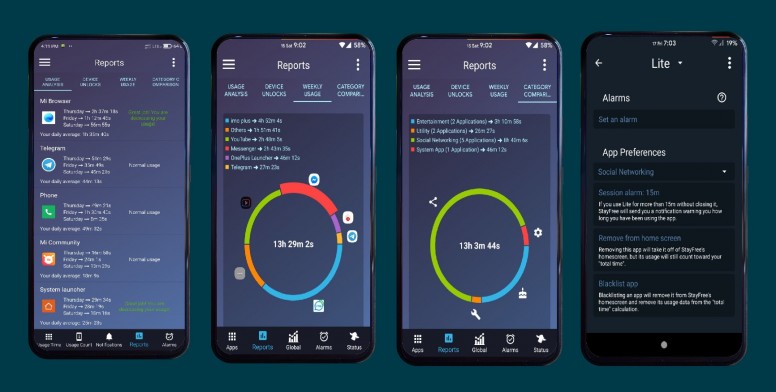 Interface customization: there are 5 themes - customize the app how you want!

Lock mode: requires a password to change the settings.

Widget: show most used apps and total usage on a nice widget.

Pie chart graph: view daily and monthly application usage percentages.

Set Alarm: You can set per app alarm which can helps to stay unplug with your device more and children can't use device under parental control.

So, this app can help you to make better and increase your daily digital wellbeing, stay focused and organised. The purpose of this tips are for those who thinks they are somehow Phone addicted and want to get rid of this. Please let me know in the comments about these wellbeing tips. See you soon, till then take care.
Thanks a lot to our device team members for helping with these data.