From 10 to Infinity - Xiaomi 10th Anniversary Online Presentation Recap
Hi, Mi Fans
Are you ready for the presentation from Lei Jun, our Chairman, CEO and Founder of Xiaomi?
Our speech keynotes will start shortly!
The year 2020 has been unusual as the whole world is faced with enormous challenges. Originally we had planned a grand celebration for our 10th Anniversary, but unfortunately the festivities were canceled due to the pandemic. However, life still goes on and there's always a need for moments of levity amid difficult times.
Therefore, I've decided to deliver a speech and give a full-scale overview of Xiaomi to all of our friends out there.
Ten years ago, I started Xiaomi along with a group of friends. As a smartphone lover and an entrepreneur myself, the team and I set our minds on making the world's best phones.
Our dream was and has always been to "make the world's best mobile phones at half the price so that everyone could afford them."
But being an industry outsider, it was quite hard to start from scratch at the beginning. However, through observing other tech giants and looking back on what we had at the time, I proposed a somehow "mind-boggling" idea: How about we make and market smartphones with an internet mindset?
If we could combine software, hardware, and internet services we would blaze a trail to success, and become a disruptive force in the industry. I like to call this business model a "Triathlon."
At the beginning, none of us were hardware experts. So I picked software since the team was good at it and started with the operating system. Android, the open-sourced system, became our first choice.
But the operating system required more work than I had expected. After discussing, we decided to focus on the essential functions: phone calls, text messages, contacts, and the homescreen. It took us two months before the first version of MIUI was finalized.
This was the first Xiaomi team photo. And this is where everything started.
On August 16, 2010, the first version of MIUI was officially launched. MIUI first caught some real attention on XDA, the US-based developers' forum. A user from the forum recommended MIUI with the utmost enthusiasm. Upon reading this comment, you could guess how many joyful surprises MIUI's first version received.
Since then, MIUI has become rather trendy in tech-savvy circles around the world. Following this, users started to voluntarily build up local versions of Mi Community in countries around the globe. A widespread global campaign began and Xiaomi's global ambitions started to take shape. This was the beginning of our Mi Fan culture.
This is how I like to sum up our keys to success in the internet era: Dedication, Perfectionism, Word-of-mouth, and Agility.
By putting our minds and hearts into it, our first smartphone was born.
Hello, Mi 1!
For our first generation Mi 1 smartphone, the final price was set at 1,999 RMB because of all of the premium suppliers we were working with. And this price was almost the same as the cost to make the phone. However, the average price of smartphones of a local brand was around 700 RMB at that time.
I was a bit nervous while I was doing the presentation. When I announced this price, the audience burst into a half-minute long wave of applause. I could finally relax. "It looks like we made it."
At the start of 2012, we began planning a "Redmi Project". Back then, we set out to make smartphones for everyone in China, aiming to work with domestic suppliers this time around.
At that time, the domestic supply chain was still at a primitive stage. I was not the least bit satisfied with the first-generation Redmi, so we decided to start all over again, which vaporized 40 million RMB of R&D spending.
The insistence on quality paid off. The popularity surrounding the launch of Redmi was far higher than expected. It was phenomenal to have sold 44.6 million units in total.
Here is what I've learned:
Each success story bears its potential for risks.
It is up to us to face the risks and make a decisive call.
Over the past decade, there have been highs and lows. The launch of Mi MIX marked a turning point for Xiaomi, turning the tide and spearheading the full-screen display era.
When we turned on the Mi MIX screen for the first time during the launch event, everyone was amazed.
The US-based International Design Excellence Awards bestowed a gold winner honor for the design.
Later on, three of the world's renowned design museums included Mi MIX phones in their collections. "Mi MIX, as a leader in the design, sets trends for future smartphones," commented the National Design Museum's curator in Finland.
This idea for the full-screen display arose from casual chats among our engineers. To fully unleash the capabilities of our engineers' to innovate and explore uncharted grounds, we set up the Xiaomi Annual Technology Award.
Innovation matters, so does quality. At Xiaomi, we believe that innovation determines how high we can fly, and quality determines how far we can go.
Globalization
Our global expansion journey has been dotted with bumpy turns and joyful rides along the way. But sometimes there are silver linings amid the journey that turn into unexpected rewards.
Xiaomi has officially entered over 90 markets around the world. By Q2 2020, our brand ranked within the top 5 in 50 markets.
During our globalization journey, a thought came to our mind: Success isn't always planned, while once-in-a-lifetime chances lie amid adversity.
From 10 To Infinity
Looking back on the 10-year journey of starting up this business, there were three key moments.
The first is undoubtedly the IPO. Throughout the whole IPO process, the most unforgettable thing would be the "5%" announcement.
Before Xiaomi's IPO, we announced a decision that was approved by the Board of Directors, a promise to our users that our hardware business would have an overall after-tax net profit margin that will never exceed 5%.
However, when this idea was brought to the shareholders, there were some concerns. We had been talking about it back and forth. In the end, I told them this.
This is how I persuaded them.
The second unforgettable thing would be moving to our own Xiaomi Campus. For the first time, we had a permanent address.
Last year, we were named on the Fortune Global 500 list for the first time ever, ranked 468th. This graph shows how Xiaomi's annual revenue has grown over the years. As you can see, it's a graceful and encouraging surging line.
This year, we made it on the #Global500 list for the second consecutive year and climbed up to 422nd place.
In Boston Consulting Group's 2020 ranking of the world's 50 most innovative companies, Xiaomi was placed 24th.
We are listed in a ranking by Derwent on the top 100 global innovators list for 2020.
In 2020, on the BrandZ Top 100 most valuable global ranking list, Xiaomi was placed 81st. These three rankings show that we have done some excellent work in terms of innovation and branding.
Xiaomi's first decade embodies the 10-year growth story of the mobile internet industry. It has been our great honor to take some big strides forward during these great times.
Taking a look back over the last ten years, what has made us proud?
We have joined hands with our peers, made smartphones accessible to everyone and fast-tracked the development of mobile internet.
Secondly, we have mobilized and joined hands with like-minded entrepreneurs. Xiaomi's ecosystem model has revolutionized over 100 industries and incubated many entrepreneurs.
Xiaomi has even changed some people's lives.
Ellyana, the mother of three children, lives in Batam, Indonesia. She lost her husband some years ago and that loss, of the family's sole income source, pushed her whole family into insolvency.
After Xiaomi set up local production lines in the country three years ago, she landed a job that has since changed her life. Her salary helps to support her family's needs. 90% of the workers on our assembly lines in Indonesia are female. Our business has helped many of them improve their quality of life, learn skills, get on-the-job training, broaden their views and bring them hope.
The past decade was full of amazing stories and I can't cover them all in a single speech. We are honored to have a well-known Chinese biographer compile the company's first official biography. The book is titled From 10 to Infinity.
At age 10, Xiaomi is maturing at a furious pace. Our R&D expenditure is expected to surpass RMB 10 billion.
Our ceaseless motivation to extensively explore and continually innovate, together with our R&D investments of RMB 10 billion have enabled us to bring more and cooler products to everyone.
For our 10th Anniversary, we've prepared some products tailored for this important moment!
Meet the latest member of our M i10 Series...Mi 10 Ultra!
Whatever you can imagine, Mi 10 Ultra has it.
Let's bring performance to another level!
How fast is 120W wired fast charging?
Only 23 minutes needed to fully charge a 4500mAh battery!
With 50W wireless fast charging, you are good to go in 40 minutes.
We know you are always on-the-go. So we've worked hard to offer you the best possible and cutting-edge wireless charging solution!
Leave, Charge, and Go.
No more worrying about locating your smartphone outside a charging zone. Mi Smart Tracking Charging Pad solves it all.
The new Mi Wireless Charging Stand is the one-for-all solution to all your Mi phones with wireless charging. 55W satisfies all your needs.
You really should not spend any more time worrying about your everyday charging.
Level up your camera experience with Mi 10 Ultra.
With the 120X Ultra Zoom Lens of Mi 10 Ultra, shooting pictures from a distance just got a whole lot better.
Every detail deserves to be seen. Rediscover the details around you with Mi 10 Ultra. Tell us your 1st impressions in the comments below!
The sensor isn't just bigger.
Shoot videos in 8K with Mi 10 Ultra
Mi 10 Ultra...DXOMark No.1 Camera Score!
Let's lift camera performance higher than ever.
Automatic and Intelligent.
Xiaomi Smart Factory is our next big try to boost the efficiency of manufacturing.
120X, 120W, and 120Hz.
Ultra at every aspect.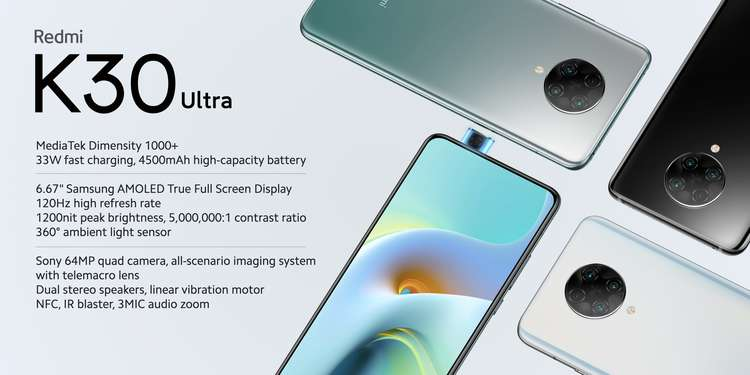 Pushing everything a little further.
Introducing you Redmi K30 Ultra.
MiTVLUX Transparent Edition, bring the future closer to your eyes.
What you see is what you get.
Visually amazing and powerfully amazing.
https://lh4.googleusercontent.com/NhyjPmNo7_d2TZiPO59GSlzz5xM5xj2rLNOa1E-jQpwSJd5I6PiT7potaqAd5RezF**DR3rfrYN_KuCed6aHC0rV6ea8EFd7gih_FVM61BhVlH89RxL6Fm3OqamKan0e0BXkmah
All for performance, Ninebot Go Kar tPro Lambogini edition.
In the mood for a race? Ninebot Go Kart Pro Lambogini edition
These new products are more than innovations. They are also our manifesto for the next decade.
Mi 10 Ultra represents the attitude we have been adhering to since 10 years ago, to bring everyone the most innovative technologies.
Redmi K30 Pro represents the utmost sincerity of placing customers at the center of everything we do and offering our products at the most accessible price points.
MiTVLUX transparent edition is our pursuit of making the coolest product ever and the vision to become the coolest company in our customers' hearts.
These are the 3 guiding rules of Xiaomi that we will stick with us until the end of time.
It's been a decade.
But it's always been Day 1 at the same time.
We believe in the power of the internet and its approaches. We will continue to empower manufacturing with the internet.
We will evaluate all the things in view of 10 years, and do something that will value in the long-term. In the meantime, we will keep a prudent strategy. #From10ToInfinity
In the next decade, Xiaomi will keep full steam ahead with our commitment to provide Innovaiton For Everyone.
Our 10th Anniversary marks a new beginning, a renewal of our drive to carry our dreams to infinity.